Opinion F1 Unlocked
PALMER: What's happened to Perez's precision race craft?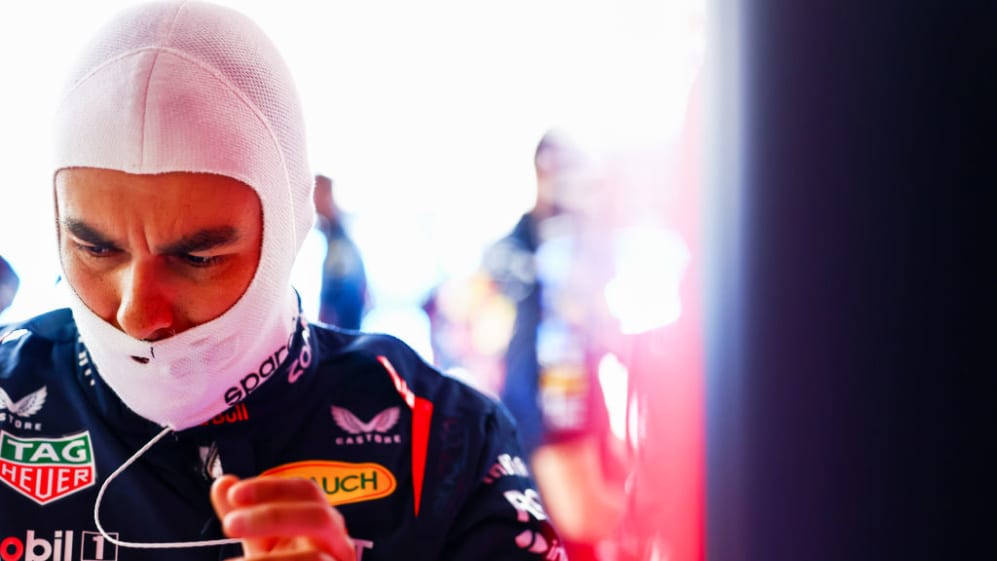 Sergio Perez had a tricky weekend in Japan, getting involved in a couple of incidents, incurring two separate penalties, and even retiring from the race – twice.
The problem started for Checo on Saturday. His Red Bull team mate Max Verstappen turned up to Japan on another level to anything we've seen already this season. He's wiped the floor with everyone for most of the year, but having been beaten in Singapore it seemed he was ready to crush the opposition in revenge – and that started from the very first lap of practice on the hard tyre.
READ MORE: Verstappen dominates for Japanese GP victory as Red Bull secure back-to-back constructors' titles
Max's confidence, determination and form meant that he was on pole by over half a second, while his team mate languished in fifth position, two tenths shy of a front row berth and a full three quarters of a second down on his team mate.
Clearly Checo isn't enjoying the characteristics of the Red Bull RB19 as much as his team mate – a problem that appears to be worsening for the Mexican after his strong start to 2023.
I'm sure that had Checo qualified in the top three in Japan, he'd have been able to score a podium, thanks to the Red Bull's race pace. This is what we've seen at many Grands Prix this year, including Monza recently.
But when you qualify further down, you open yourself up to more first lap shenanigans – particularly on such a narrow, difficult run to the first corner as Suzuka has.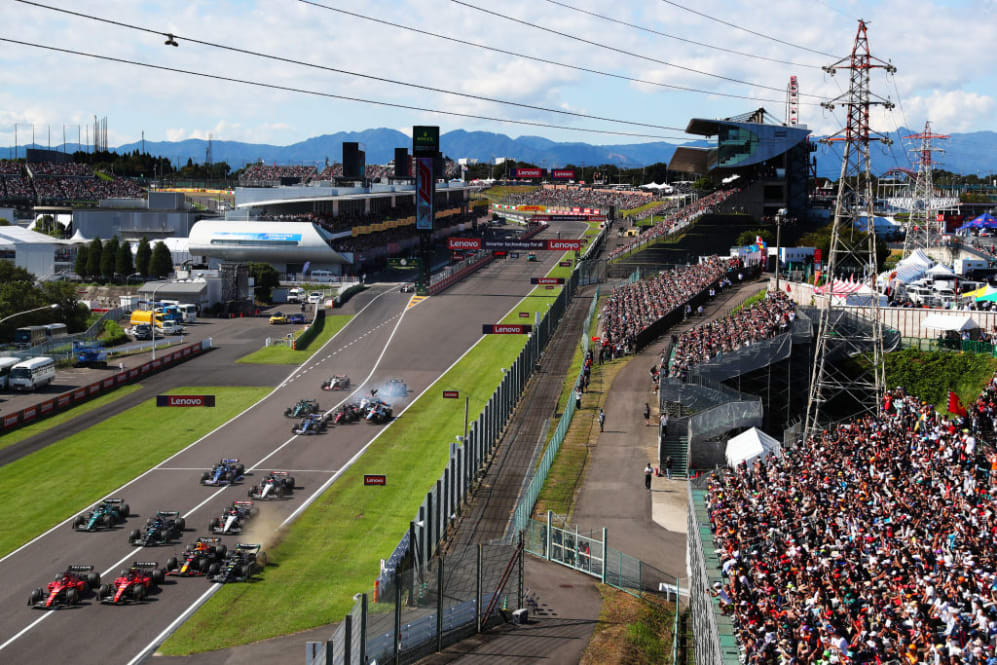 On the opening lap of the race, as Carlos Sainz squeezed his Ferrari between Charles Leclerc and Perez on the inside and Hamilton attacked a space on the outside, the four drivers went four wide into the first turn. This was never going to work out and typically it's the driver on the outside who pays the price for some over ambition.
In this case though Hamilton got away with just minor damage, while some smart car control kept him on the road. Meanwhile Perez's race was derailed with more significant damage, having made contact with both the car on his inside and outside. He duly pitted for repairs that sent him to the back.
READ MORE: Perez frustrated by 'disastrous weekend' in Japan but hails Red Bull's 'tremendous year'
The qualifying pace of Checo hasn't been near Max's level during their time at Red Bull. It's a tough benchmark for the Mexican driver and we are used to seeing significant differences between the two over one lap. What Perez has been doing well though is playing it smart in race conditions and making sensible recoveries with a fast car, using some of his typically excellent race craft.
We've seen some great moments from Perez in wheel-to-wheel fighting, whether it was helping out his team mate in 2021 in battles with Hamilton, winning his first Grand Prix from the back of the field in Sakhir back in 2020, or even charging back for some results in races this season, such as at Melbourne.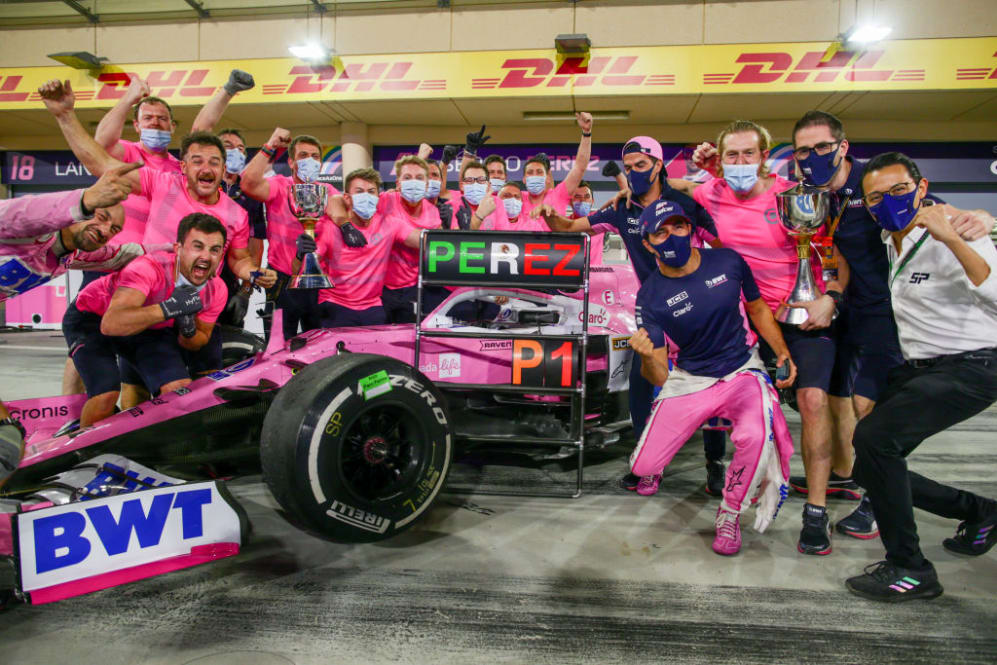 Right now though we've had a couple of races where his race craft has gone completely absent and it's causing a stir – and questions from the media and drivers alike about the appropriateness of his penalties.
In Singapore, Perez knocked Yuki Tsunoda into retirement on the opening lap, T-boned Albon out of the points late on and received a redundant five-second penalty that didn't affect his position, while two of F1's smaller teams were left to rue huge missed opportunities.
READ MORE: 5 Winners and 5 Losers from the Japanese GP – Who impressed around Suzuka's famous corners?
Again in Japan it was a short lived recovery for Checo as he sent it into the rear of Kevin Magnussen at the Turn 11 hairpin and needlessly turned the Haas driver around, incurring another five-second penalty in the process.
It was a move that was no doubt born out of frustration at being in the fastest car and stuck for longer than anticipated behind Sunday's slowest team, while being desperate to recover some ground. But it was also an utterly hopeless move for a driver who seems to have temporarily forgotten his race craft.
Coming from behind and dangling a front wheel into the back of the car ahead is a recipe for a collision. You have no right to the inside of the corner coming from that far back, without asserting yourself there on the brakes and getting significantly alongside by the time the car ahead wants to turn in to the apex.
The Magnussen move was unlike the Perez of old who has been good and committed on the brakes – but it was worryingly the same style he adopted in Singapore, which was already a talking point coming into the weekend.
READ MORE: Superb engineering, great driving and cohesive teamwork – How Red Bull charged to another F1 constructors' title
Red Bull managed to negate their second driver's penalty by sending a retired car back into the race, more than 20 laps down on the race leader for a pointless exercise other than to render his five-second time penalty meaningless, as without serving it, it may well have carried into a grid penalty in Qatar next time out.
It was a logical move by the team. It must have been a chastising experience for the driver, but he'll have known it was the pragmatic approach to start with a clean slate next time out. It does beg the question from me though: does the penalty system need a review for next season?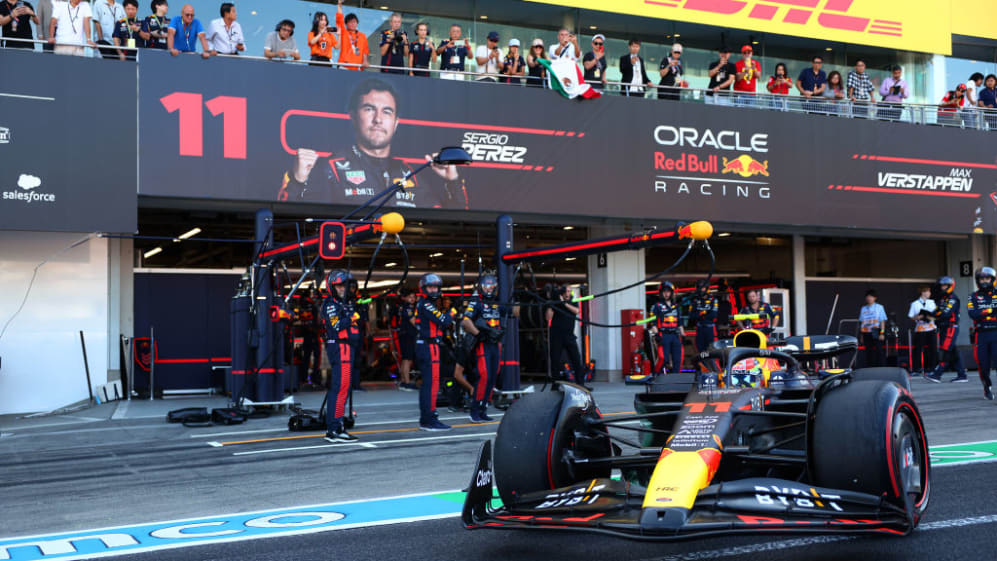 Should a driver get the same penalty for stealing a couple of tenths on pit entry – as Checo also did in Japan – as for spinning a rival around? Alonso got the same penalty in Singapore for crossing the pit entry line as Perez did for knocking Albon out of contention in the same race. This seems disproportionate to me.
The five-second penalty definitely serves a purpose but there's a growing feeling that it's inadequate to punish drivers who are 100% to blame for an incident that grossly affects a rival. I'm in this camp too.
WATCH: From the new kids on the block to six-time champions – Red Bull's story so far
There are many incidents, like the Hamilton and Perez one in the Spa Sprint, when you can argue a case for it being a racing incident or for one driver who is slightly more to blame. But in incidents like we've seen in Singapore and Japan, I think it's hard to provide any defence for Perez.
Moving forwards, I think harsher punishments should and probably will be brought in. A five-second penalty can be costly, but for the big teams it's also too easy to overcome – as Hamilton also showed in Monza – while the minnows on the receiving end are left licking their wounds.
I'm sure a week off now will do Checo some good to regroup before his Qatar clean slate, where he needs to dig in to ensure he cements his second place in the championship.
To read on, sign up to F1 Unlocked for free
You'll unlock this article and get access to:
Live leaderboard data
Epic experiences and rewards
Money-can't-buy competitions