Penalty 'not fair' says Verstappen after losing podium
For most of the Italian Grand Prix, Max Verstappen was on course to get his second successive podium. But then he collided with Valtteri Bottas in defence of third and the stewards took a dim view, slapping him with a five-second time penalty. And it's safe to say Verstappen wasn't happy…
Verstappen has made a habit of making good starts of late and he delivered another one at Monza, jumping Bottas and then taking advantage of Vettel's spin to run third behind Kimi Raikkonen and Lewis Hamilton.
Running the new C Spec Renault engine for the first time, Red Bull's Verstappen was able to keep Bottas at bay for the opening stint, but came under increased pressure in the second, with Bottas on significantly fresher tyres after running long.
Having earlier cut the first chicane when defending and escaped penalty following Bottas's first attack, Verstappen then moved across under braking when the Finn attacked again on the outside. The two made contact, with Bottas forced down the escape road.
Having reviewed the action, the stewards deemed Verstappen was at fault for causing the collision and handed him a five-second time penalty, as well as two penalty points on his licence, taking his tally to five for the 12-month period.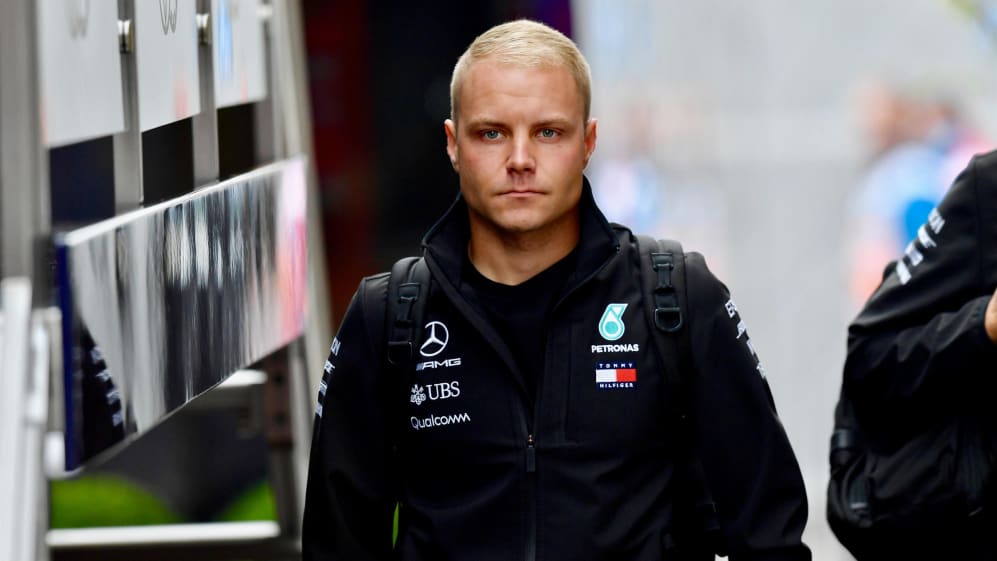 To say Verstappen was furious about their verdict would be an understatement...
When informed of the decision over team radio, the Dutchman angrily suggested the stewards were "killing racing".
"I gave him a car width of space on the left of me. Then he clipped my wheel and he had to go straight. I don't agree with it," Verstappen told Sky Sports F1 after the race.
"But maybe they took the penalty because in the middle of the race, when he first tried to overtake me I went a bit wide, maybe that's why they gave it to me but even then, it's not fair because they gave it straight way.
"It's a shame, but looking at the positives, the car was working really well."
Bottas, who inherited the final podium spot courtesy of Verstappen's penalty, said he agreed with the decision of the stewards.
"The first time I tried, I think he cut the chicane," said the Finn. "The second time, I was going to the outside, as he was defending on the inside and there's a very clear rule that says you have to leave a car's width on the outside but he didn't so we touched. He got a penalty for that, which for me is fair enough."
It was Bottas' first podium since the German Grand Prix in July and came after he played a crucial role in holding Kimi Raikkonen at bay on old rubber to allow his team mate Lewis Hamilton to close the gap and ultimately launch his victory bid.
"For sure it's good to be back on the podium, it's been a tough period of races," he said. "It wasn't that easy of a race today for me. We opted to go for a long first stint for me because the tyres were holding on well.
"It was good for me, but also good for Lewis that I could keep Kimi behind, slow him down a bit. In the end, I still had a chance with Verstappen to attack with fresh tyres, which was quite interesting. But yeah, it was good to get third place."