Perez 'extremely sad' as he reveals positive Covid-19 test followed visit to injured mother in Mexico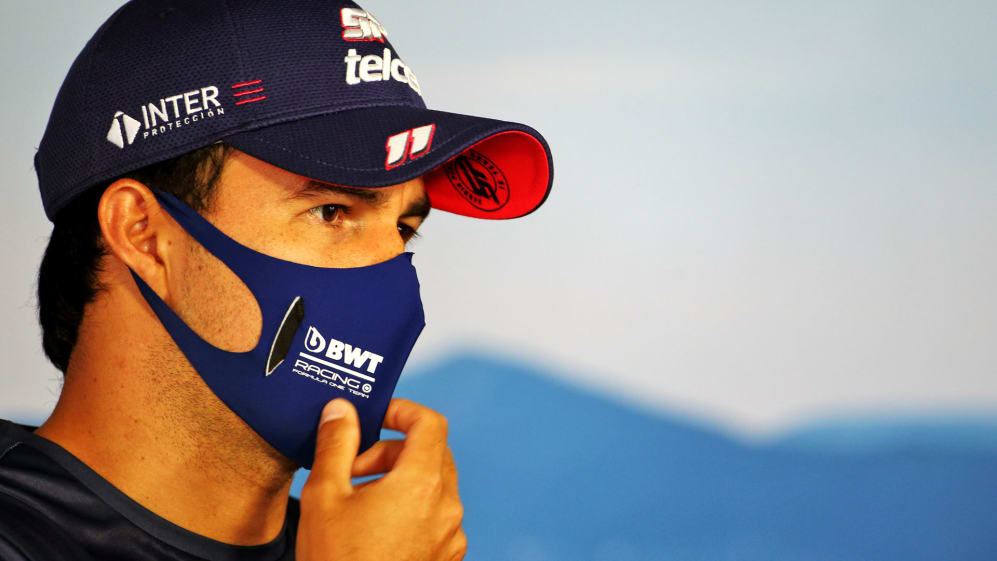 Sergio Perez has spoken for the first time since testing positive for Covid-19 ahead of the British Grand Prix, describing it as one of the "saddest days in my career".
The Racing Point driver will miss this weekend's race at Silverstone after becoming the first driver to test positive for the virus, which he revealed via social media he likely picked up following a trip back home to Mexico, to visit his mother who was hospitalised following an accident.
The Mexican, who says he is suffering no symptoms, says the news of his test result is even more of a blow considering Racing Point's potential for the race this weekend - but that his condition shows how vulnerable everyone is to the virus.
Oops! Error retrieving Twitter post
"As you know I tested positive for Covid-19," he said in a video message to fans.
"I'm extremely sad – definitely one of the saddest days in my career. The amount of preparation we put into this weekend to be 100% ready, I knew I had a great car underneath me, that the team had done a fantastic job.
"I'm really sad that this happened, but it just shows how vulnerable we all to this virus. I follow all the instructions from FIA, from my team. After Hungary I took a private plane to Mexico to see my mum for two days because she had a big accident. So as soon as she left hospital I was able to see her.
"Then I came back to Europe, same way, with all the protocols in place. And I just got it, I don't know from where. I have no symptoms at all. So it just shows how vulnerable we all are to this. I want to thank all my fellow drivers for all the support they have given me, my team, the authorities, the fans.
"These are certainly tough moments for me at the moment, but I am sure I will come back stronger from this. Just stay safe, look after yourself, look after your families and hope to see you soon at a race track."
With Perez having to self-isolate for 10 days, per UK health authority guidelines, he's set to miss both this weekend's British Grand Prix and next weekend's 70th anniversary Grand Prix, also at Silverstone.
Racing Point are yet to name a replacement driver, though Nico Hulkenberg is thought to be the leading contender to land the seat.