Feature F1 Unlocked
PRACTICE DEBRIEF: A mixed picture after a disrupted day in Budapest – with the potential for some qualifying surprises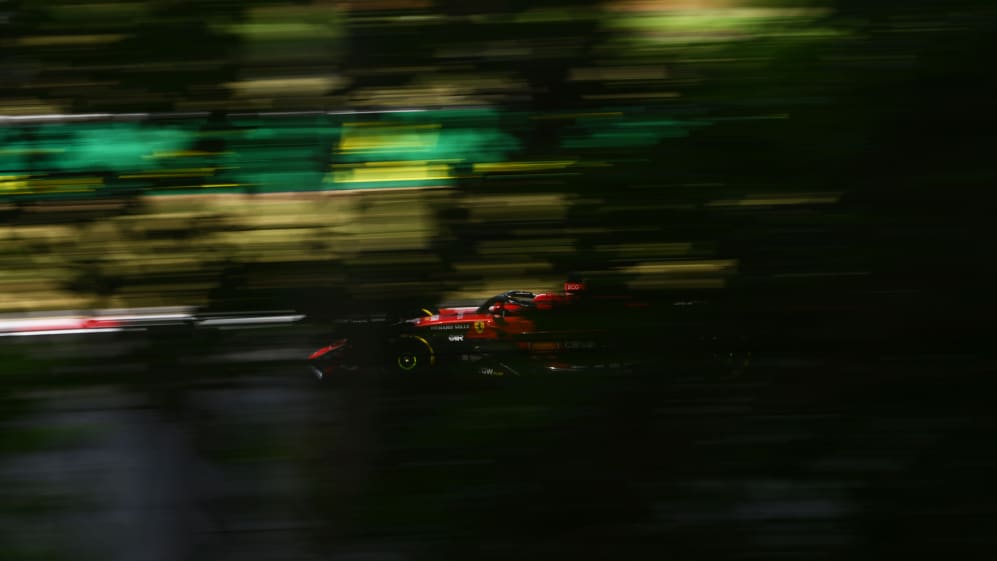 The Hungaroring presented the F1 field with both rain and sunshine across Friday of the 2023 Hungarian Grand Prix, limiting the teams' data-gathering ahead of qualifying – which will see an intriguing format change – and the race. An uncertain picture then, as we wade into the data.
Ferrari lead the way on short runs
Charles Leclerc was the driver who topped FP2, shading podium-finisher last time out Lando Norris by just 0.015s. That in the bag, Leclerc and team mate Carlos Sainz were cautiously optimistic on Friday evening – although like every team, they had work to do overnight to increase their comfort levels in the SF-23.
READ MORE: FP2 REPORT - Leclerc narrowly leads Norris and Gasly during mixed up second practice session in Budapest
"We know where we need to improve the car, as there were some corners where I wasn't as confident," Leclerc told the media on Friday evening. "It's very clear for us where we need to work and then we'll see tomorrow, but I'm sure we can do a great result here."
Despite that, our data gives the Scuderia just over a tenth of a second of advantage over the chasing pack in short run pace – that chasing pack headed by McLaren with their recently-updated MCL60, just 0.001s up the road from Red Bull.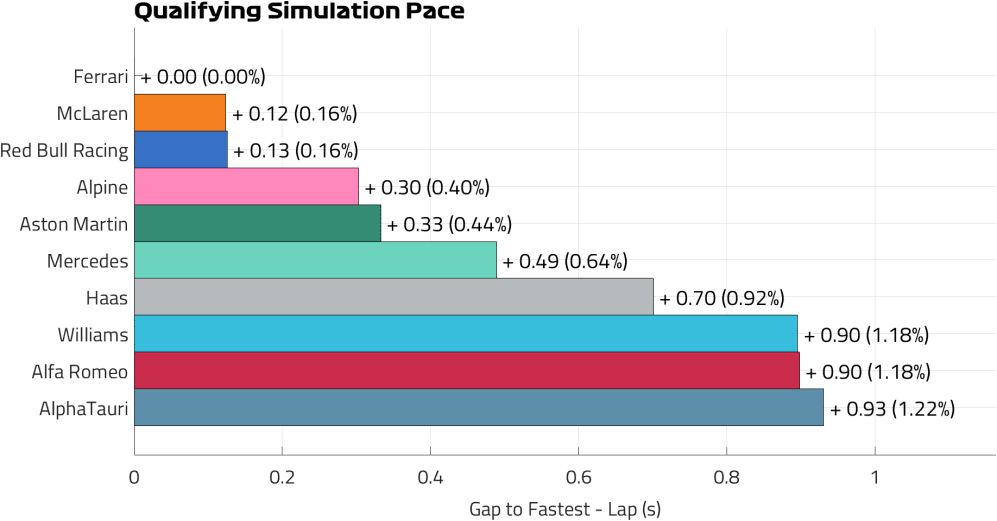 Red Bull's pace hard to read
On a day when Red Bull were introducing upgrades to their already mighty RB19, fans might have expected to see the team that lead the constructors' standings by over 200 points dominating at the top of the timesheets.
But the Bulls' plans were derailed by a crash from Sergio Perez just three minutes into FP1 – while with Verstappen in P11 and Perez (in his rebuilt RB19) in P18 in FP2, the pace was hardly electric.
READ MORE: Perez owns up to FP1 mistake as he thanks Red Bull for 'tremendous job' to repair car
However, our long run data suggested that the Red Bulls were still the team to beat in that metric, while with Verstappen admitting that he'd saved tyres due to the Alternative Tyre Allocation being tried out by Pirelli this weekend – with drivers running hards in Q1, mediums in Q2 and softs in Q3 – the reigning champ's assertion that "the car is still strong" shows that the team are nonetheless full of confidence as they look to maintain their astonishing clean sheet this season.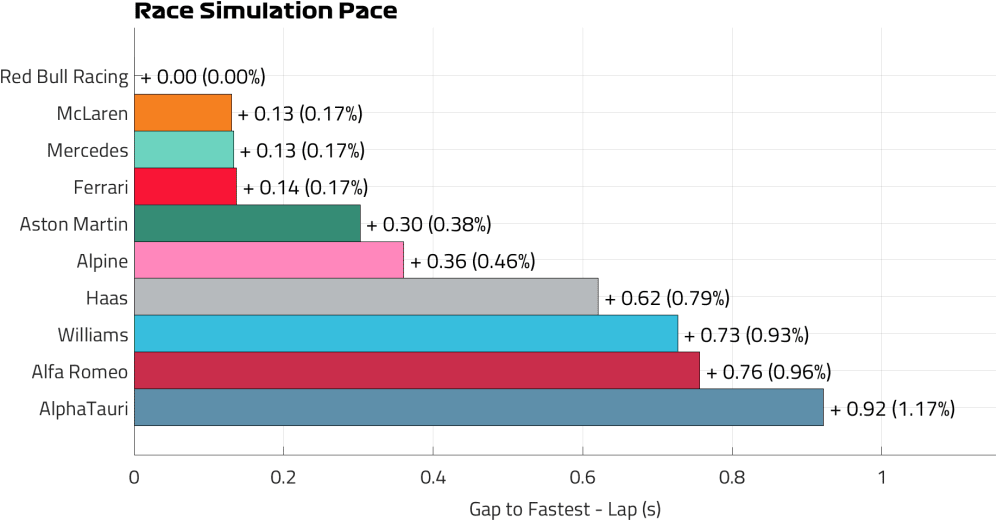 Mercedes in the mix in long run pace
Fans of the Silver Arrows might have felt a bit dejected to see Lewis Hamilton and George Russell only P16 and P20 respectively at the end of FP2. That didn't tell the full story, though, the squad limiting themselves to used mediums across the session as they focused on their long run pace – which according to our data team looked impressive.
That was despite the W14 feeling, according to Hamilton, "at its worst today" – although as Russell told the media: "We always know that we tend to get better as the weekend progresses which is the right way round for it to be… I'm sure tomorrow will be better."
READ MORE: Hamilton says W14 was 'at its worst today' as he and Russell reflect on trying day for Mercedes in Budapest
Ricciardo quiet on return
The hype machine was up in eighth gear with the DRS open across Thursday and into Friday as Daniel Ricciardo returned to the cockpit for AlphaTauri. But a P14 for the Australian in FP2 – in a session where team mate Yuki Tsunoda banged in a lap good enough for P4 – was hardly the dream result that headlines are made of.
No matter, though, because Ricciardo was happy with his lot, admitting that it was like "he never went away", while adding: "There's nothing really I'm concerned about. The car felt okay; to be honest it doesn't feel too bad. Bit of work tonight but nothing crazy."
READ MORE: 'Felt like I never really left' – Ricciardo happy to be back after first day of running with AlphaTauri in Budapest
"Right now, I'm quite optimistic," he added. "It looked like Yuki as well had a pretty good [day]. I think if we put all these things together maybe tomorrow, we can do okay."
Qualifying with the potential to throw up some surprises
As mentioned above, the 'Alternative Tyre Allocation' (we'll call it ATA to save time) will be in place for qualifying tomorrow – and throw up the potential for a few surprises.
Q1 in particular will be a session to focus on, with tyre warm-up on the hard rubber – and a clean lap unencumbered by traffic – set to be the holy grail for the drivers as they look to progress all the way through to Q3, on a track that's by far the easiest to overtake on.
WATCH: Ride onboard with Charles Leclerc as he sets the fastest lap on the first day of action in Budapest
Red Bull in particular, our data team noted, were opting to take additional laps to warm up the tyres, perhaps indicating that the team were struggling to get the front tyres in the right temperature window – something that, if true, could impact their ease in escaping Q1.
A dynamic and uncertain picture then ahead of Saturday in Budapest – so get your popcorn at the ready as we prepare for what looks set to be a fascinating qualifying.
To read on, sign up to F1 Unlocked for free
You'll unlock this article and get access to:
Live leaderboard data
Epic experiences and rewards
Money-can't-buy competitions