Racing Point get two-step upgrade package for Germany and Hungary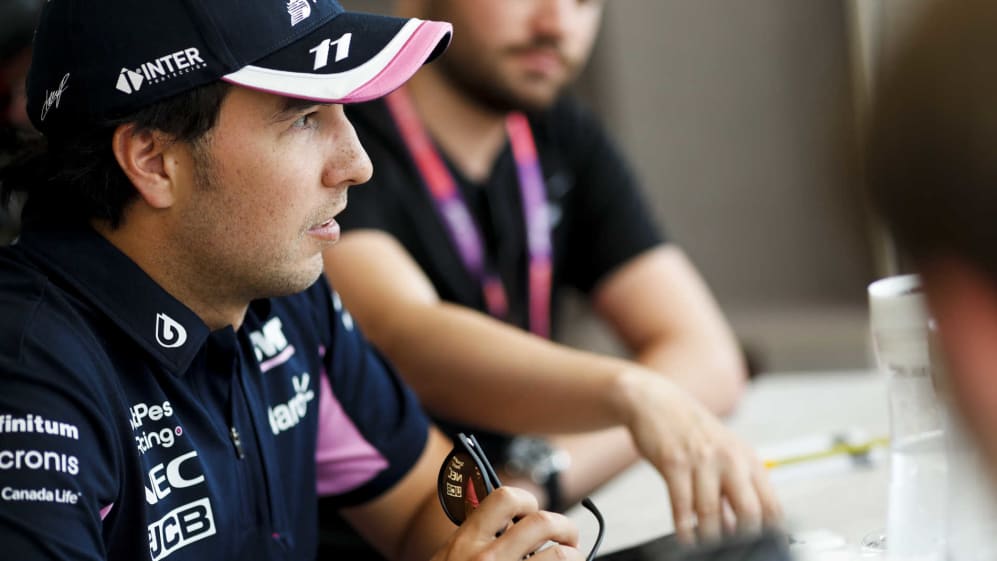 It's not just the weather in Hockenheim that's searingly hot, but the midfield battle. And Racing Point will stoke the flames as they bring in reinforcements for this weekend's German Grand Prix, says Sergio Perez.
Upgrades are inbound for Racing Point, level on points with eighth-place Toro Rosso and seven behind Alfa Romeo. Those upgrades are not just for the upcoming race at the Hockenheimring, but also for the Hungarian Grand Prix in just over a week's time.
"It's going to be here, part of the [upgrade package]," said Perez. "We're getting something more for Hungary, so for the time being – for the moment – we are focusing on the new package that we have here.
"It has sidepod [upgrades], floor and other stuff, that we hope we can make a good step forward and that can bring a bit more balance to the car - something that we've been missing in the last couple of races."
Perez was on course for points last time out at the British Grand Prix, but the Safety Car intervened after he had pitted. Then, a steering wheel issue caused him to hit Nico Hulkenberg and the Mexican felt he was denied a "deserved" top-10 finish after he eventually ended up 17th.
"I think we were very unlucky that day. We did everything perfect from our side, we definitely deserved the points that we were going to score. In the end they didn't come, but we definitely deserved those," he said.
Thirteenth in the drivers' standings, Perez is seven points ahead of team mate Lance Stroll after 10 races. As the driver market heats up ahead of the summer break, Perez hopes his future is secured very soon – but he stopped short of confirming that it lies at Racing Point.
"Yeah I think at this time of the year it's only two weeks from summer break so I think during summer break I will know exactly what my plans are going to be.
"And I hope I come back from summer break with my future resolved," he concluded.
Perez is currently on his longest pointless streak since 2012, as he's had six races without scoring. Yet, as he nears his 110th start for the team previously known as Force India, he goes to Hockenheim seeking a fifth-straight points finish at the German track.