Raikkonen looking to improve qualifying pace to help Alfa in midfield battle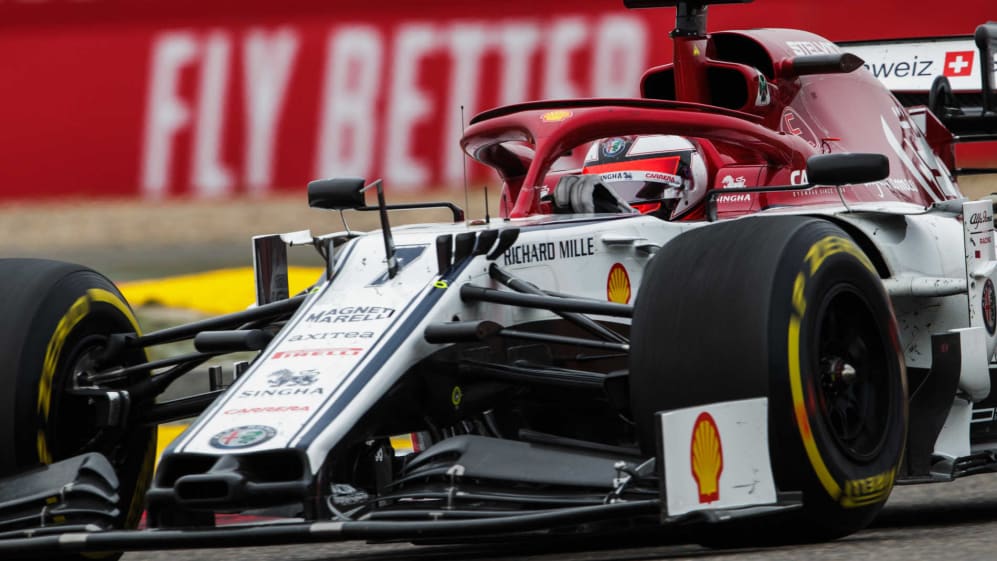 Kimi Raikkonen has looked supremely comfortable ever since he first climbed into a Sauber/Alfa Romeo cockpit at the end of last season. But despite a strong drive to ninth at the Chinese Grand Prix, the Finn was targeting an improvement to his and the team's qualifying pace to help Alfa Romeo rule the midfield.
Raikkonen failed to make Q3 for the first time in 2019 – actually, the first time since Hungary 2016 – but used the free tyre choice that afforded him to great effect in the race, slicing his way through the order with a series of perfectly executed overtakes to finish P9, behind Renault's Daniel Ricciardo and Racing Point's Sergio Perez, at the flag.
And while Raikkonen was satisfied with his race result – which makes him the only non-Red Bull, Ferrari or Mercedes driver to take points in all three races so far this year – he was eyeing up improved one-lap pace from Alfa Romeo in the coming races to help them in their midfield battle.
"In the race, the car was very good and I enjoyed it," said Raikkonen on Sunday evening, having stretched his advantage in seventh place in the drivers' standings. "But unfortunately [in qualifying] we were not as strong as we were hoping for.
"I think we understood already some things, but I think if we can get the qualifying better, we can have a much more [strong] race. We have the speed to be on top of the guys around us, so we'll keep fixing things and try to make it."
Raikkonen will now look ahead to the Azerbaijan Grand Prix where, despite his consistent scoring in 2019, he'll be chasing his first 'best of the rest' result of the campaign in either qualifying or the race.