Alfa Romeo were faster than McLaren in Hungary says Raikkonen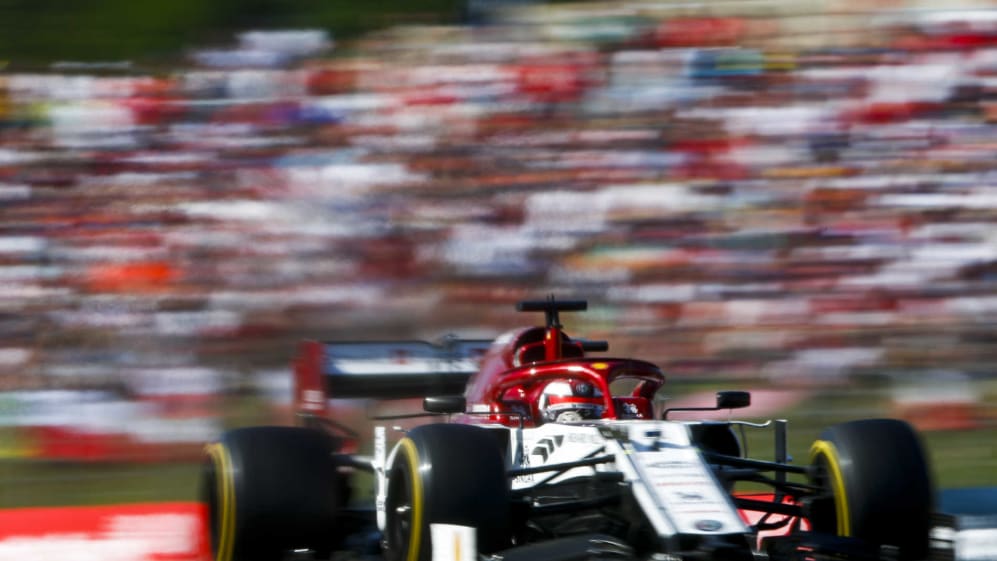 There were contrasting fortunes for the Alfa Romeos in Hungary. Kimi Raikkonen was pleased with seventh and pace that he reckons bettered McLaren's in the early stages. As for Antonio Giovinazzi, his disappointment was plain to see.
Raikkonen was in the top 10 for each of the practice sessions in Hungary so it was perhaps no surprise to see him line-up 10th on the grid. That became P7 inside five laps.
A pit stop on lap 29 had him emerge just behind Red Bull's Pierre Gasly, and for the last five laps the Finn was right on Gasly's tail. He just couldn't make the pass on the narrow bends of Hungary. Raikkonen, though, was pretty pleased with the car's performance, saying it was better than McLaren, who had Carlos Sainz finish to places up the road in fifth.
"Well, that was quite good," said Raikkonen of his race. "The car behaved great, I did a good job in the first lap and stayed out of trouble and then we had even better speed than the McLaren, but it was impossible to overtake.
"After the pit stop we knew that it was impossible to overtake and I had to save the tyres for the end, and we lost a position in the pit stop then gained one [due to Nico Hulkenberg's Renault being stuck in safe mode], maybe the only thing we could've done better is stop a lap earlier, but that's how it goes," he concluded.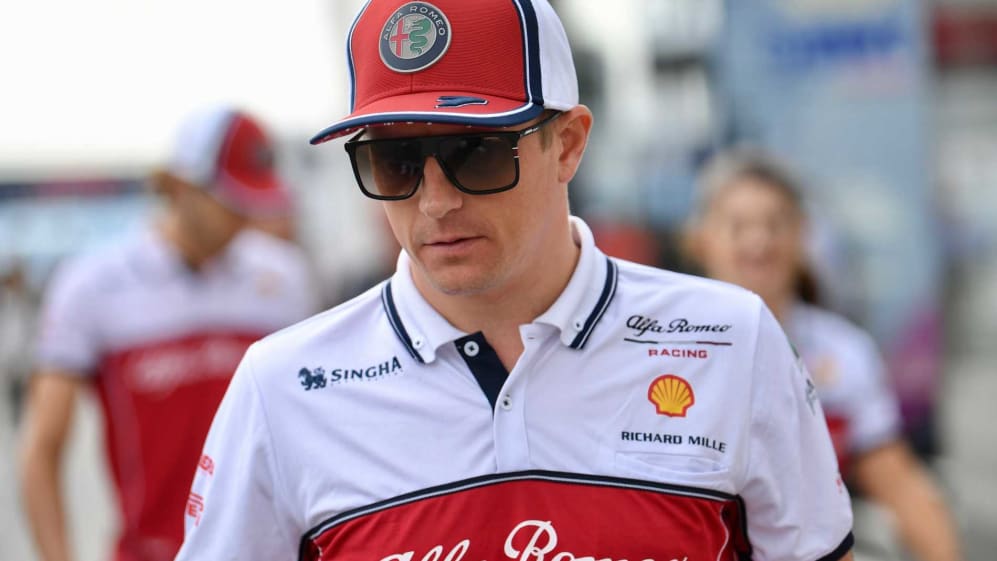 That McLaren-esque pace is promising for the team ranked seventh in the standings, considering their British rivals are riding high in fourth in the constructors' championship.
However, life isn't so good on the other side of the garage as Antonio Giovinazzi's race wasn't quite as successful. The rookie called it "very disappointing" after he was squeezed between the Racing Point of Lance Stroll and the Williams of Robert Kubica through Turn 1 on the opening lap.
"I had contact on the opening lap, when I was squeezed between two cars at Turn 1, and I had an issue with my first set of tyres that meant I had to cut my first stint much shorter than we were planning," he said. "It was a shame to end the first part of the season like this, especially because we had shown good pace in recent races, but it was another day in which we didn't manage to turn our potential into points."
Divergent outcomes for the pair, then, with Team Principal Frederic Vasseur called it a "race of two halves," praising Raikkonen for holding off Mercedes' Valtteri Bottas in the last few laps.
"Seventh was all we could hope for today so we can be satisfied with these points," said Vasseur. "As for Antonio, starting in P17 meant he was always going to struggle on this track, and an issue with his first set of tyres meant he didn't get the chance to make any progress in the race.
For Alfa Romeo, the race was characteristic of their season so far, Giovinazzi still 18th in the standings, and Raikkonen eighth having taken all but one of the team's 32 points this season. As for Giovinazzi's form, the team will be hoping things improve.