Red Bull confident victory still in their grasp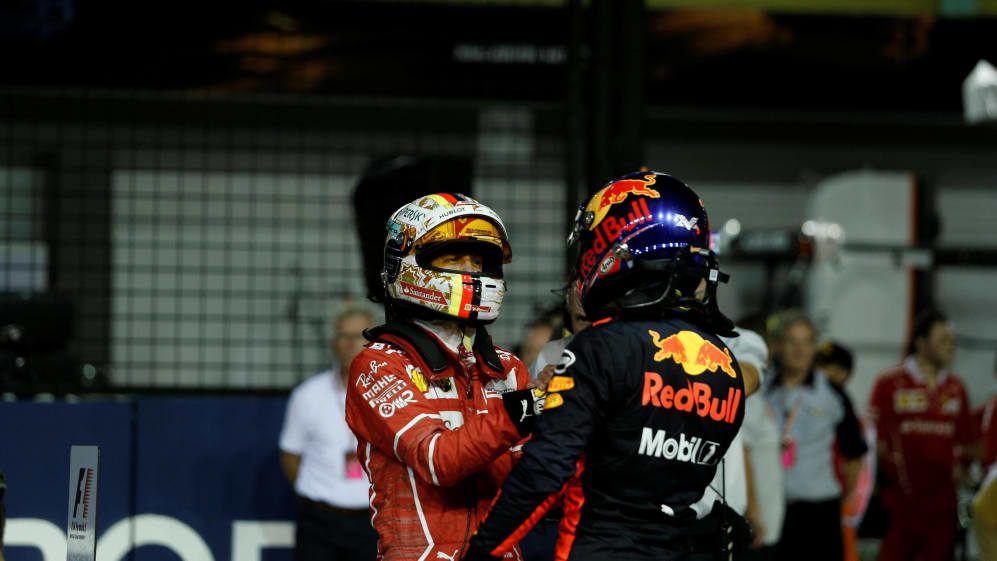 Daniel Ricciardo and Max Verstappen both believe they can vault Sebastian Vettel's Ferrari and claim victory for Red Bull on Singapore's Marina Bay Street Circuit on Sunday.
The Red Bulls had appeared favourite for pole after topping every session in the build up to Q3 - only to see Vettel surge ahead when it mattered most. And while the German ended up three-tenths clear at the front of the field, Red Bull think Sunday will follow a different script.
"I still believe we can win - I'm still confident we'll get victory," said Ricciardo, who has finished on the podium in the last three straight races in Singapore and came within half a second of victory last year.
"Seb turned it on in qualifying - pole was the ultimate I was after, but we couldn't run with that [Vettel's final lap]. But I think tomorrow if we at least jump one at the start and put some pressure on, we'll get them.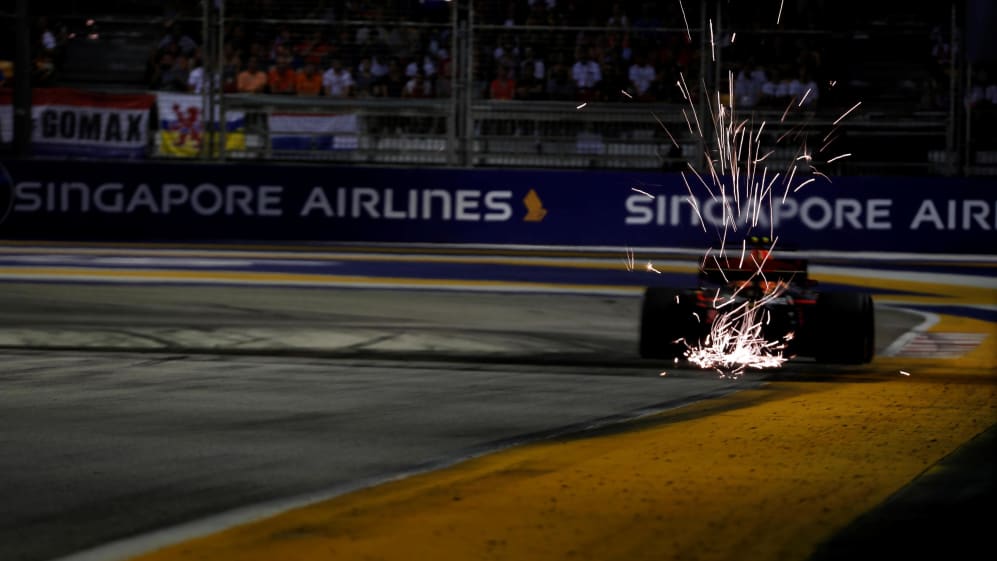 "I enjoy the challenge of the circuit, of brushing against the walls - and I feel I can do it lap after lap for two hours tomorrow. It's a tough race, we'll all feel the pain, but I want this one - I really want it - so hopefully that hunger prevails."
Verstappen too feels Ferrari can be denied, adding: "It's very close - and I expect it to be like that tomorrow. We'll see. During the race it will be difficult to pass, so we'll have to see in the first lap..."
Red Bull team principal Christian Horner hailed his drivers' efforts, and said the fact they are not in world championship contention could count in their favour come Sunday.
"The drivers extracted everything there was from the car - we've been quickest in every single session this weekend, and then the one that really counts... we just don't have that last little bit," he reflected.
"The race isn't won on Saturday though. I think the race pace we showed yesterday puts us in good stead for tomorrow. If we can get a good start, hopefully we can give them a hard time. We've got nothing to lose; Seb's got a championship to think about."