Red Bull race pace 'very strong' says Verstappen after missing out on Bahrain pole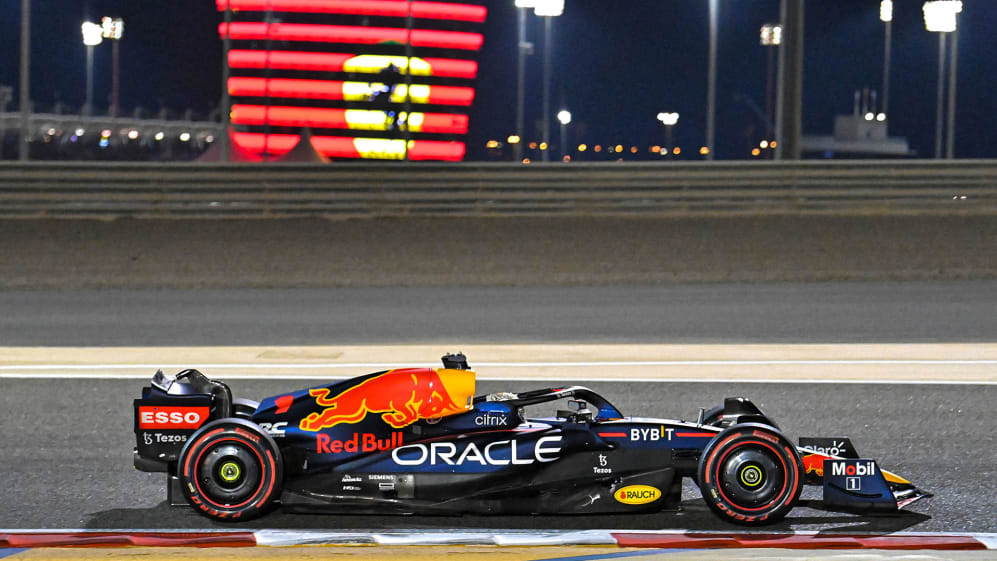 Max Verstappen was pipped by Charles Leclerc to pole position for the 2022 season-opening Bahrain Grand Prix but he's optimistic about Red Bull's chances of victory tomorrow after showing "very strong" race pace in practice.
Red Bull were the favourites for pole, having ended pre-season testing top of the pile and been strong throughout the three practice sessions this weekend – however it was Ferrari who ended up on top through Leclerc.
REPORT: Leclerc takes stunning Bahrain pole for Ferrari ahead of Verstappen and Sainz
Verstappen wasn't too downbeat, though, as he feels Red Bull's strength will be on Sunday.
"I always knew it was going to be very close," said Verstappen. "Q2 was quite good but in Q3 it was a bit more like a hit and miss, with not really getting the right balance, always a bit of oversteer, a bit of understeer, and then you can't attack the corner like you really want.
"I saw on my delta half a tenth gone, and then I gained a tenth – it was really difficult to put that lap together. That is something to look into once you really take the fuel out, and suddenly these little issues were coming up. But when we filled the car up and practised race pace, we were very strong, so I hope it will be the same tomorrow."
He added: "[Ferrari] are very close, and it's going to be a very tough battle, but I'm excited."
Sergio Perez ended up fourth, around three tenths of a second behind the two Ferraris – but he too wasn't despondent with the result, on a track where overtaking is possible.
"We just didn't manage to get 100% out of it," said Perez. "It wasn't an ideal quali but look, P4 is a good starting position, and I really hope that tomorrow we are able to make a good difference come race day.
"Definitely [I'm confident on race pace]. A lot of overtaking can happen, so hopefully we're able to fight the Ferraris and have a good race for the fans."