Red Bull slam stewards' inconsistency after Verstappen penalty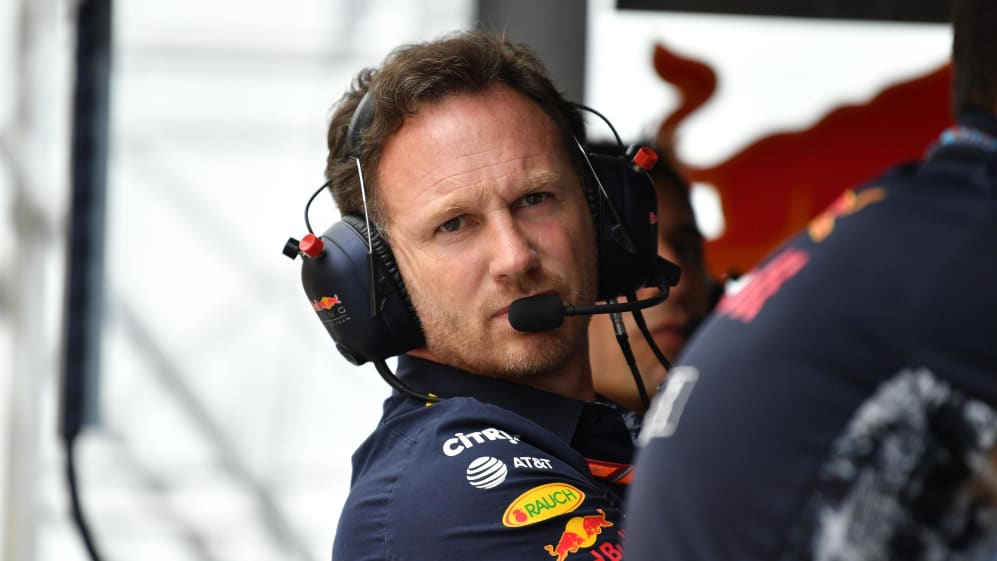 Red Bull have hit out at what they saw as inconsistency of stewarding in the United States after Max Verstappen was handed a five-second post-race penalty for his last-lap pass of Kimi Raikkonen in Austin.
Verstappen looked to have snatched third when he bravely dived past Raikkonen three corners from the flag, but as the Dutchman was awaiting to go onto the podium it emerged that the stewards had handed him a five-second time penalty for making the pass with all four wheels off the track, dropping him back behind the Finn.
Speaking afterwards, an angry Verstappen, who had risen from 16th on the grid, reacted to what he considered double standards in how the stewards had policed similar incidents.
"The whole weekend you can run off track wherever you want," he said. "That's fine if it's like that - it's the same for everyone so you can do your thing.
"I had a good fight with Bottas where he ran off track, came back on in front of me and I had to overtake him afterwards but there are no penalties given.
"Be clear about it, If you say we have to stay between the white lines, we'll stay within the white lines. It's very simple. We need more consistency. At the end of the day let us race – it's 5cm over.
"Everyone was loving it – it was a great show. Like I said, be consistent. If it's not allowed then I understand and I finish fourth. But don't say to everyone else you can run off the track wherever you like, because they never gave any penalties and then I do it and they give me a penalty."
Red Bull team boss Christian Horner echoed Verstappen's sentiments, stressing that similar incidents appeared to go unpunished.
"For me it was hard, fair racing," he said. That's bad judgement from the stewards to have made that call. [Max] did it the hard way – we've seen cars off track all day today, all weekend. To penalise him at this stage, that's not right.
"Max drove a fantastic Grand Prix today, I mean he was outstanding. What really disappoints me is that all weekend we've seen drivers abusing track limits. They're told in the briefing there's no issues with track limits. Then in the Grand Prix we have incidents like with Valtteri [Bottas] and Daniel [Ricciardo] – up and down the field there are cars running on and off the track.
"We finally get a grandstand finish for a podium and suddenly track limits jumps up. You can see Kimi has a bit of a wobble into the right hander – Max could have said I was trying to avoid him for example. [The stewards] haven't even given him the right of reply.
"After Mexico [in 2016, where Verstappen lost third place to a similar post-race penalty] they said they wouldn't make that hasty decision again. They said they'd look at all the facts, listen to the drivers and then make a decision. And what's happened? They've made an instant decision, and I think it's a shocking decision. They've robbed the fans of the podium that should have been today.
"Other instances they would have had the drivers in, they would have listened to both sides. Maybe they would have come up with the same conclusion, but at least have them up there and have the right of reply."
The reversal meant that Ferrari scored a double podium finish for just the fourth time this season, and the first time at the Circuit of The Americas.