Red Bull 'surprised' at gap to Ferrari after Verstappen and Perez trail Leclerc in Monaco practice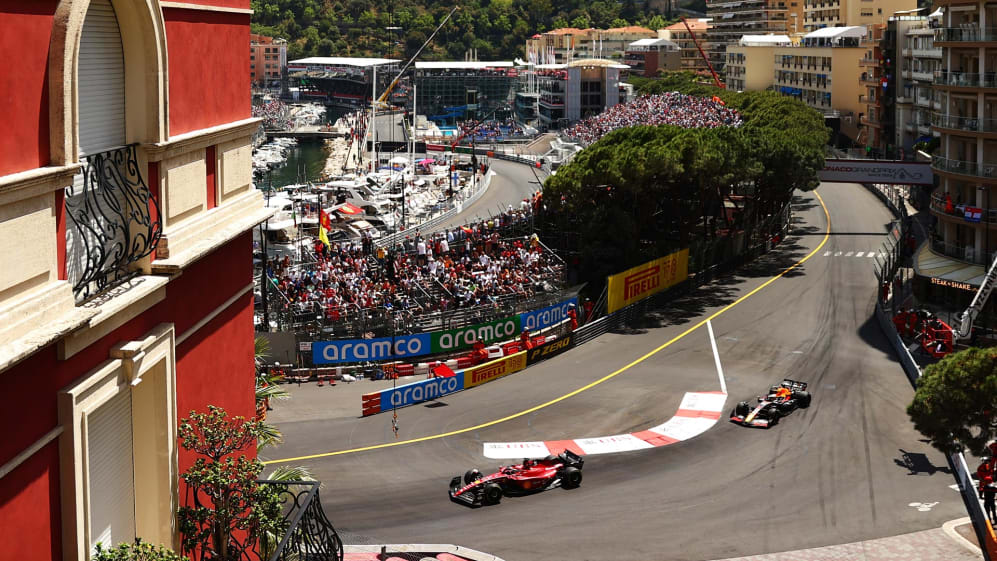 Red Bull are playing catch-up after Max Verstappen and Sergio Perez fell behind the Ferraris in the opening practice sessions of the Monaco Grand Prix – and both drivers admitted they had their work cut out.
Home hero Charles Leclerc swept both sessions, Carlos Sainz backing up a Ferrari one-two in FP2, as Red Bull ended the second session trailing the Scuderia by over three tenths of a second. Afterwards, Sergio Perez, who was second then third in the respective sessions, commented on his rival team's "very strong" Friday showing.
FP2: Leclerc leads Ferrari 1-2 in second practice at Monaco after Ricciardo brings out red flags
"It's really nice to be driving back in Monaco, as always," said Perez. "It's been a good two sessions – the long run was a bit difficult with the traffic – but all in all, we seem to be lacking a bit compared to the Ferraris; they seemed very strong today. So, we will analyse everything and see what we can do. But they seem to be pretty strong today.
"Yes, we were surprised," admitted Perez, "we were expecting a bit of a gap but not such a gap, so plenty of work to do and we'll see – I mean, Q3. Q3 is what matters."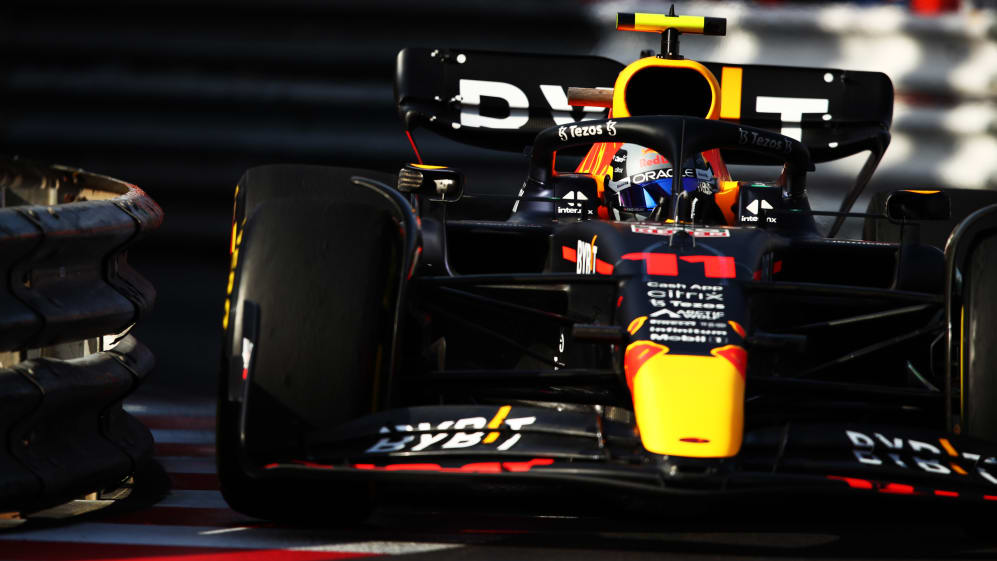 Championship leader Verstappen, who was fourth in both sessions, did acknowledge that Ferrari had the upper hand but said that Red Bull are still trying to strike the perfect set-up balance, before he detailed the sensation of driving the brand-new 2022 car around Monaco.
"I think overall we've been trying a few things around here to see how the car's behaving," said Verstappen. "I think I was a little bit happier in FP1 than FP2 and yes of course, if you have a little bit of a better balance, you can attack a bit more and of course your lap time comes out a bit better.
WATCH: Daniel Ricciardo's FP2 ends in the barriers after crash at the Swimming Pool complex
"Clearly, compared to Ferrari we have to find a little bit more – and now it's also about finding my balance as well.
"You can feel the weight of the cars, a bit heavier, a bit slower, a bit bumpier in these cars as well because they are stiffer, but it's alright. It's a bit more difficult with the visibility but it's very hectic to drive around here," added the Dutchman.
Verstappen has a six-point lead over Leclerc in the drivers' championship while Red Bull are 26 points ahead of Ferrari in the constructors' – but it seems the Scuderia have the advantage in Monaco so far.