Ricciardo 'beaten around' but happy with Hungary P4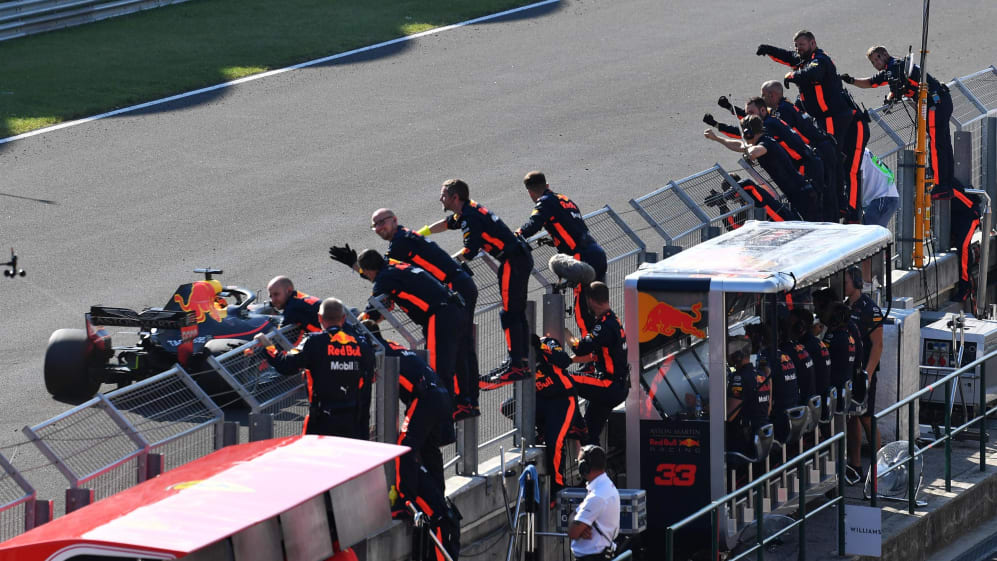 When Daniel Ricciardo lost four places on the first lap in Hungary to drop down to 16th, it seemed unlikely that he would go on to celebrate fourth. But the Red Bull star once against demonstrated his overtaking prowess to deliver that result, and it's one he will savour after being 'beaten around' in the early stages of the race.
The Hungarian Grand Prix was a case of damage limitation for the Australian, after a shock exit in a rain-disrupted Q2 left him 12th on the grid. But The Honey Badger is regarded as one of the best overtakers on the grid, and hoped to prove that in the race after revealing on Saturday that he would attempt to 'pull off some clean moves'.
That he did, but it was by no means easy. His RB14 was lucky to survive a first-lap clash with Sauber's Marcus Ericsson, and a few more tangles, including a tussle with Force India's Esteban Ocon, left Ricciardo feeling 'beaten around' in Budapest.
Once he found his rhythm though, Ricciardo produced a string of fine passes to climb up the grid and ultimately finish fourth while also earning the Driver of the Day award – and it's a huge boost for a driver who has retired from two of the previous three Grands Prix.
"It's nice to finish on a high," said Ricciardo. "I feel it's been a few races where I haven't really been happy, so it's nice to get a good one today. The start was hectic. I got beaten around a little bit and then we managed to find our way through, so that was fun. With Valtteri [Bottas] as well, but got him at the last lap so that felt better.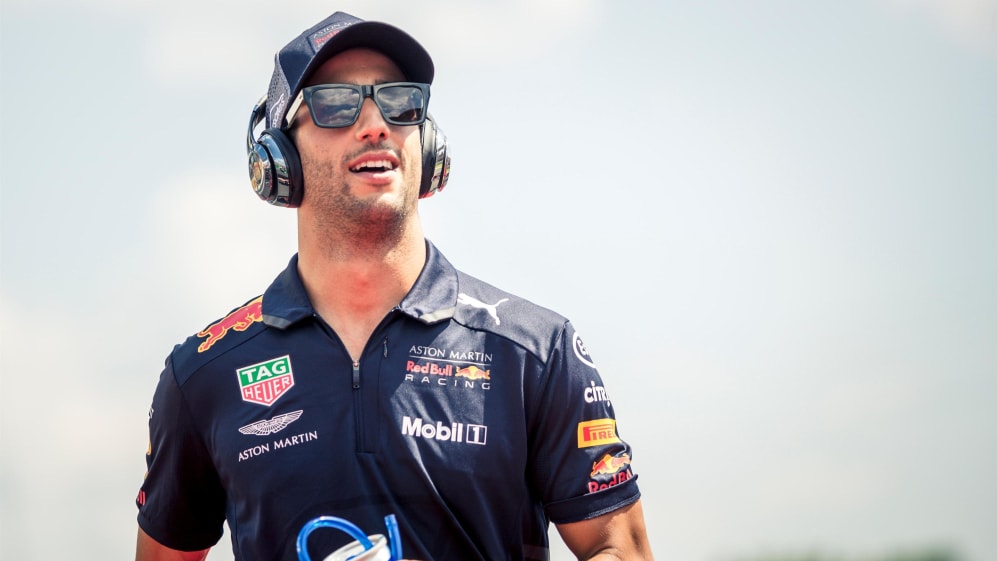 "The first few laps were not really [fun]. I was getting a little bit hit around at Turn 1. I think it was Ocon, let's call it a Force India. Went to pass on the outside of Turn 6 but was never going to make it, he then cut the chicane and stayed in front of me for two laps.
"That was frustrating, I was on the radio saying he was basically killing my race because he shouldn't be in front. I thought about cutting the chicane myself and getting back in front of him. Eventually he let me pass, and we could set a rhythm. Once we set a rhythm, it was fun."
The opening was just the beginning of what proved to be an action-packed Grand Prix for Ricciardo. He was also involved in a late collision with Bottas in his damaged Silver Arrow, an incident which later saw the Finn handed a 10-second penalty.
"The battle with Valtteri, I wouldn't call it that fun," said Ricciardo. "I felt a bit of a knock on the inside, but passing him back felt good. I feel I did all I could, I gave him enough room. I guess with the damage, he went in pretty hot. Definitely over the top, but I wanted to still get him back on track as opposed to wait for a penalty."
Ricciardo will now turn his attention to in-season testing with Red Bull, when he takes to the Hungaroring on Tuesday before he puts his feet up for F1's annual summer break. He ends the first half of the season fifth in the drivers' standings, 14 points behind Bottas in fourth.