Ricciardo: 'Brutal' retirement 'rips my heart out'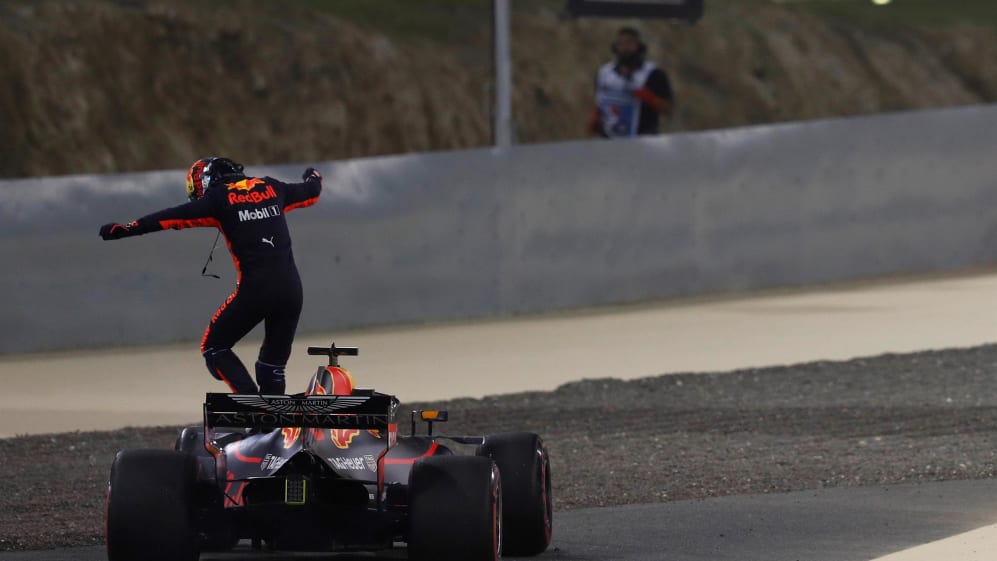 Daniel Ricciardo is convinced Red Bull lost an opportunity for silverware in Bahrain with a retirement he described as 'the worst feeling – brutal'.
The Australian was tipped as a dark horse for Sunday's race, given Red Bull's extremely impressive long-run pace – and looked well positioned in fourth when disaster struck on just the second lap.
"I just lost all power, everything switched off without warning and I couldn't do anything," he said of his fourth retirement in the last six races.
"This sport can rip your heart out, it's brutal sometimes.
"Everyone in the team is so disappointed as we genuinely felt like we had a good car today. The weekend was going pretty good for us and I really believe our race car was even better.
"I know I only did one lap but I could already see Kimi sliding on the rear tyres. I really felt like we were going to be in with a good chance which makes it even more frustrating.
"Being out so early in a race is just the worst feeling; especially when it's a night race and you are up all day waiting for those two hours and after two minutes it's over. I get really fired up for Sundays so now I've got two hours of adrenaline stored up inside me and I don't know what to do with it."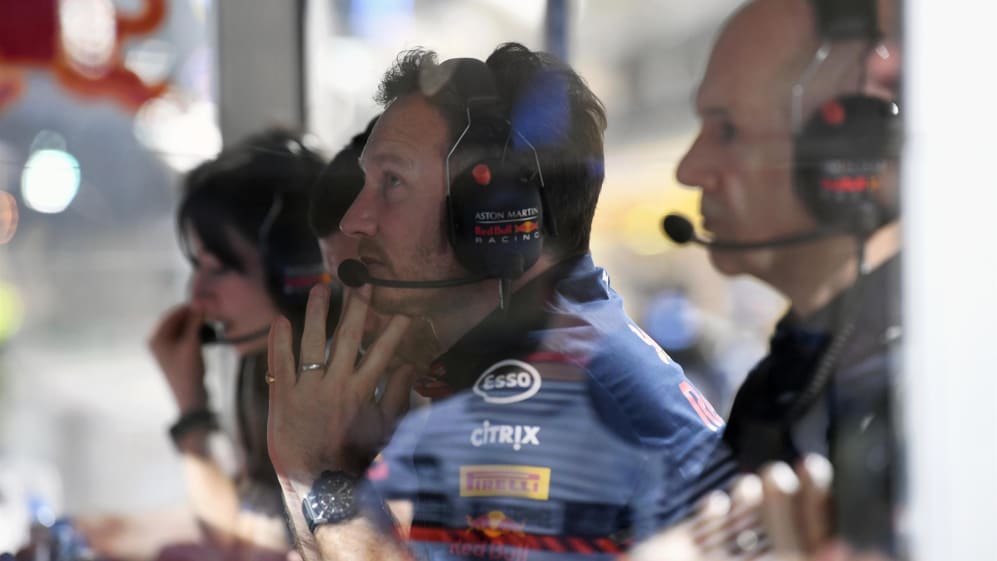 Brutally harsh
Team principal Christian Horner was equally devastated after also seeing Max Verstappen retire shortly after sustaining damage from contact with Lewis Hamilton - which gave Red Bull their first double DNF since Korea 2010.
"A brutally harsh race for us today," Horner said.
"After an average start Daniel managed to move back up into P4 and was catching Kimi quite quickly. But then a complete electrical shutdown with a suspected failure to the energy store brought a premature end to his race.
"While Max made great progress in the first couple of laps, he was right on Lewis' gearbox and lined up a pass into Turn 1 and unfortunately contact on the exit of the corner gave Max a puncture and the resulting damage, and that sustained to the transmission driving back to the pits, ultimately caused his retirement.
"Both cars retiring within two laps is extremely disappointing particularly when we had a race car today that was capable of challenging Ferrari and Mercedes. Thankfully the next race is only one week away and congratulations to Toro Rosso on a fantastic race result."