Rivals' criticism means 'I'm in their heads', says Verstappen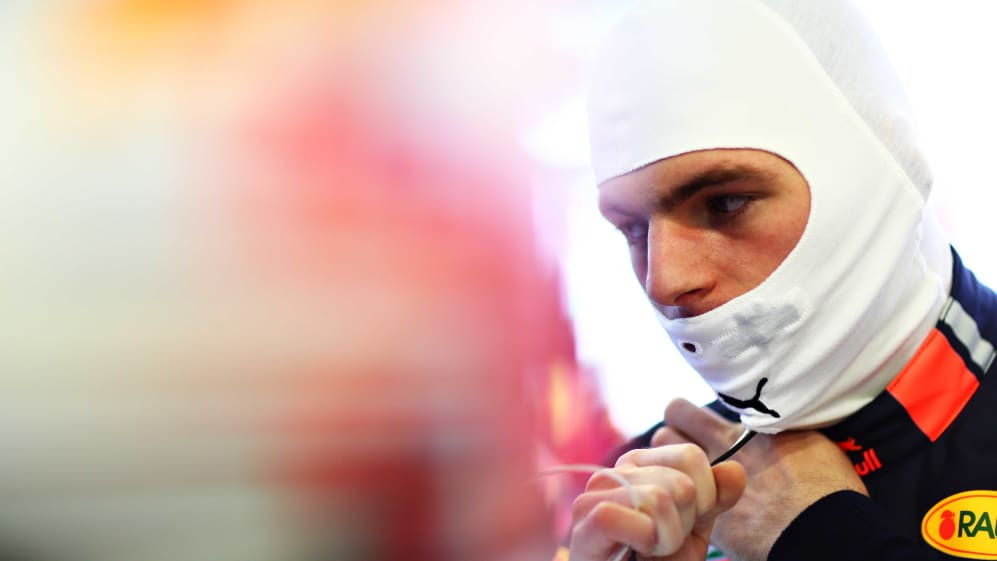 You don't need us to tell you that Max Verstappen is renowned for being one of the hardest racers on the grid. But after receiving criticism from his rivals after a difficult Mexican Grand Prix for the Dutchman, Verstappen went on the offensive, telling the media at the Circuit of The Americas that he was glad to have got into his fellow racers' heads...
Following his post-qualifying demotion from pole position for failing to slow under yellow flags, Verstappen and eventual race-winner Lewis Hamilton had contact on the first lap of the Mexican Grand Prix – while additional Lap 4 contact with Hamilton's Mercedes team mate Valtteri Bottas saw the Red Bull driver receive a puncture that dropped him to the back of the pack, ruining his chance of taking a third consecutive win at the Autodromo Hermanos Rodriguez.
Speaking of his contact with Verstappen in the post-race press conference in Mexico, Hamilton said: "It's very likely you're going to come together with Max if you don't give him extra space – so most of the time you do."
"It's true," agreed second-place finisher Sebastian Vettel.
READ MORE: Hamilton and Vettel admit they race Verstappen differently
Asked about the comments in the run-up to the United States Grand Prix, however, Verstappen appeared to be channelling his rivals' wariness of him as a positive…
I think I am always a hard racer but fair
"From my side, it only shows that I'm in their heads," he said in the Thursday press conference in Austin. "I guess that's a good thing.
"It's always positive when they talk about you because that means you are in their heads, so from my side I just focus on my driving."
Verstappen was moved, however, to label Hamilton's comments as "disrespectful", while aiming to clarify his approach to racing.
"[What Lewis said] was a bit of a silly comment to make because I think I am always a hard racer but fair, and I think it's just not correct," he said.
Of course I like to fight hard but on the edge. Do they want me to stay at home?!
"Of course it's easy to have a dig at someone [but] I don't need to dig out, or dig into other people in the press conference," he added. "I think it's a bit disrespectful as well, and I prefer to fight on track, which I love to do. And of course I like to fight hard but on the edge, otherwise, you know, do they want me to stay… at home?!
"I really want to take the fight to them because that's what we are here for – we are racers, we are in Formula 1. I think we are the best out there and yeah, we do fight for victories because that's what I live for."
For his part, Hamilton moved to clarify his Mexico comments upon his arrival in Austin: "I wasn't planning to be disrespectful, I was explaining a scenario," he said.
"I don't think it was disrespectful in any way. There was no fallout from the last race, it was a great race and a great weekend. I have nothing more to say on it." 
A difficult period for Verstappen since the end of the summer break has seen him fail to add to his tally of two victories this season, while he's slipped behind the Ferrari pair of Charles Leclerc and Vettel to fifth in the drivers' standings, with three races left to run in 2019.
2019
Drivers' standings pre-USA
POSITION
POINTS

1

Lewis

Hamilton

Mercedes

363

2

Valtteri

Bottas

Mercedes

289

3

Charles

Leclerc

Ferrari

236

4

Sebastian

Vettel

Ferrari

230

5

Max

Verstappen

Red Bull Racing

220