Report
ROAD TO F1: Vesti wins rain-hit, red flagged F3 Feature Race from pole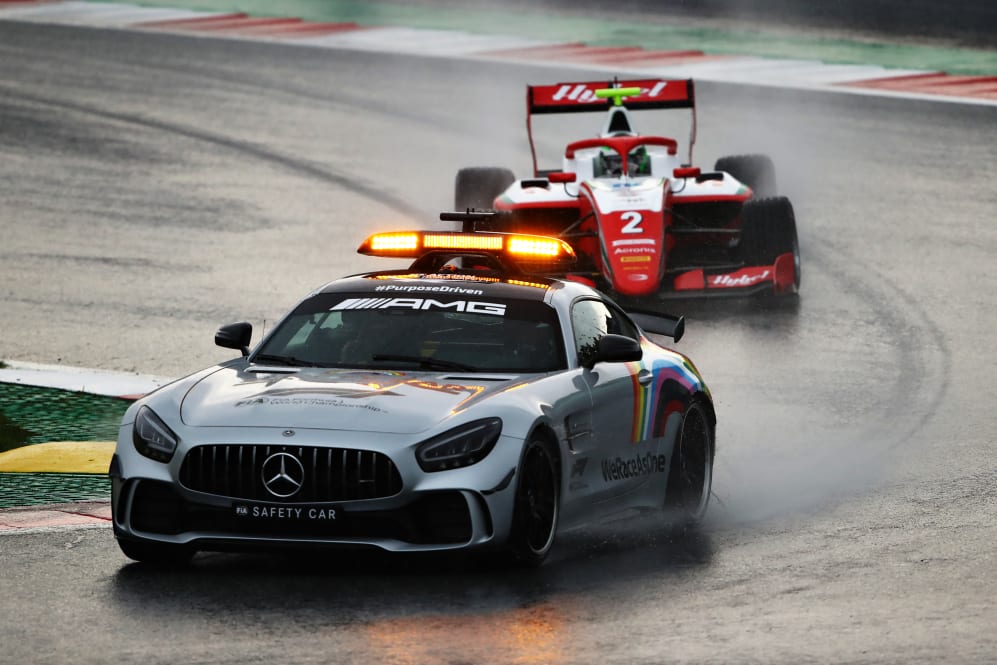 Formula 3 could only complete 15 laps around the Red Bull Ring as a downpour forced the first race of Round 2 to an early conclusion, but that didn't halt the celebrations of PREMA's Frederik Vesti, who ran from lights to flag for his first win on the Road to F1.
A sense of frustration will linger for the Dane, as he collected only collect half points with more than 25% of the race left to run. This left Vesti, on a weekend where he had looked so dominant, a mere half-point behind Renault junior Oscar Piastri in the fight for the title.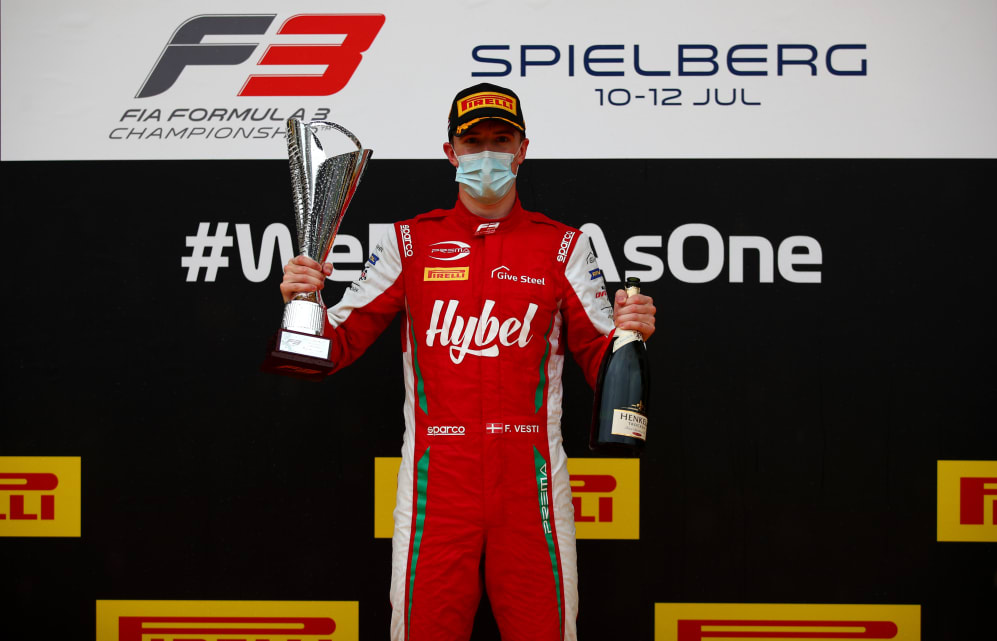 Piastri won on his F3 debut last time out but struggled in the wet today, dropping a place from fourth to fifth behind the trio of Tridents.
The Italian side enjoyed their best weekend in F3, taking second, third and fourth, as Lirim Zendeli, David Beckmann and Ollie Caldwell also claimed their highest finishes in the Championship.
HWA RACELAB's Jake Hughes rose from 16th to 10th and will start on reverse grid pole in Race 2, which is scheduled for Sunday at 9.45am.