Feature
Robert Kubica 2.0 – Why injury won't hold him back in 2019
"Now the difficult part begins". That was Robert Kubica's response when he was congratulated on achieving a remarkable eight-year ambition – a racing return to F1. The Pole suffered injuries in a rallying accident in 2011 so significant that coming back to high-level racing, let alone Formula 1, looked unlikely. He's achieved that feat, but now faces a fight to prove he belongs.
When Kubica crashed his Skoda Fabia rally car in February 2011, during a low-key event he was doing partly to keep sharp, partly for fun, he was on the brink of something big. He was 26 years old and coming off a very strong F1 season with Renault – his best year yet in his view. Another campaign awaited. But further ahead, a seat at Ferrari – the dream seat for most aspiring drivers – was already his for 2012.
Instead, Kubica found himself in hospital. He had multiple fractures to his right elbow, shoulder and leg, and his right forearm was partially severed. The chances of him returning to a normal life, let alone racing again, looked slim. But despite all this, the dream of driving at the highest level once more burned bright as he began his long recovery.
Strong by nature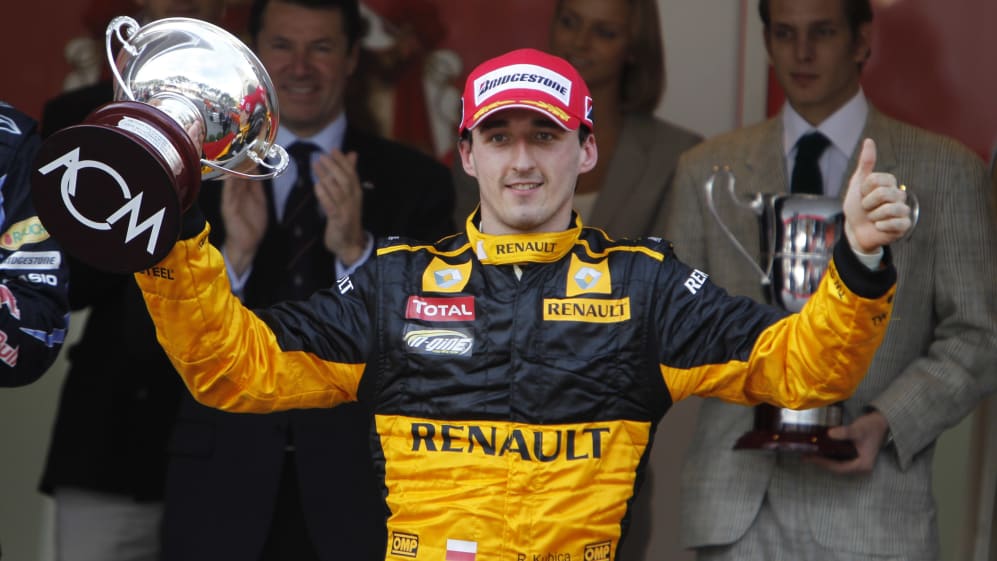 During his rehabilitation at Formula Medicine, he tried out a simulator. Dr Riccardo Ceccarelli, a specialist in sports medicine who has worked with more than 70 F1 drivers, recalls how they modified it so Kubica could operate all the controls with his left hand. At this stage, his leg was still broken and his right arm required more surgeries.
Next to him sat a young GP3 driver. They both lapped the same circuit. The differences were stark. "The GP3 driver was really pushing," says Ceccarelli. "You could see the movement across his body, you could see he was pushing. Robert was very smooth, driving only with one hand, his steering movements were slow. I was thinking he was only learning the circuit, but when I looked at the times, Robert was half a second faster. Robert wasn't making one useless movement. It was very precise. It was amazing.
"This is Robert's advantage. It's not about physical tests or how many kilos he can move. It's about the package and he's just a lucky person. It's a package created to be a driver. People who are three years old, they are already top musicians. For motorsport, Robert is like this. He is someone born to do this. He is extremely strong by nature."
The dominant thread during Kubica's return has been whether he is physically able to do so. Kubica says he would not have signed a deal with Williams if he was not 100% certain of his abilities in this area. This certainty came after he put himself through a demanding physical training regime that pushed his body to the absolute limit. Kubica was pushing for a miracle. He didn't care about the odds. His only aim was to do the most he could possibly do. Do that and he could have no regrets. Remarkably, he did enough to earn himself a Williams drive on merit.
I don't see Robert as injured, I never have
"I don't see Robert as injured, I never have," says Deputy Team Principal Claire Williams. "I don't know whether that's because I'm used to seeing Frank [Williams, her father, the team's founder who has been wheelchair bound since a car accident in 1986], not that there is a comparison, but I don't see it. I take people for what they deliver, against what you're asking them to deliver.
"Robert has always exceeded our expectations. Last year, the fact he didn't get the race seat but still started to work with us as Reserve and Development Driver is a testament to his strength of character. I don't see [his physical limitations], so for me, it wasn't a huge consideration. Of course there is a consideration there because you've got to do the right thing from a human perspective, you've got to know that someone is capable of driving one of these machines, not least a team like ours that have lost drivers.
"So I wanted to make sure I was 100% comfortable, and the engineering team were, and every report I had was he is eminently capable of driving an F1 car. We wouldn't have given him the race seat if we didn't feel we could. From a fitness perspective, I think you would struggle to find a fitter racing driver. The guy is constantly ensuring that his fitness is at a supreme level."
Limiting his limitations
Between pre-season tests, Kubica - now 34 - was out on his bike, clocking up the miles. It's part of his regime to remain at peak physical condition. The training is, as he says, "nothing to do with rehabilitation". In his mind, that's no longer an issue. Now it's all about being the fittest F1 driver he can be.
Yes, his right arm does not have its full function - it lacks the range of motion it once had and that means he has to compensate with his other arm. How much is impossible to tell. But Ceccarelli says Kubica is definitely not driving with only one arm, pointing again to his fitness and economical driving style – a style that was perhaps honed on the go-kart tracks of his youth, where he used to spend hours tirelessly running-in new engines for himself and then team mate Nico Rosberg.
"Robert is extremely strong in terms of aerobic fitness," says Ceccarelli. "You need to be physically strong to drive a F1 car – but there's a limit to the amount of muscle you need. Because Robert does not waste energy during driving, he does not need to be Mr Muscle."
I'm looking forward to discovering if I'm able to raise up my game and feel more comfortable in the car
Kubica does not deny he has limitations, but rather he focuses on reducing their impact – something that will be an on-going task. "The opportunity to drive an F1 car is the best training, especially in my position, because with my limitations, you have to keep discovering your limitations and your limits," he says. "Once I get the opportunity to drive more often, it will be a big benefit for myself, for my body. In the end, driving is like every sport, if you do it regularly, it becomes natural. If you do it every few months, every time you stop, after first training you have pain and you don't do movements fluently. I'm looking forward to discovering if I'm able to raise up my game and feel more comfortable in the car and gain more confidence driving regularly."
Little wonder then that he was left so frustrated by Williams' lack of running in pre-season testing, a result of their car being late.
Technically, the team have had to make very few adjustments to ensure Kubica is comfortable in the car. "It's just repositioning of the buttons and switches," says the Pole. "I was used to operating a switch but I had a paddle, so I asked for a modification but that's more down to comfort and what you are used to – rather than limitations."
Compensating through mental toughness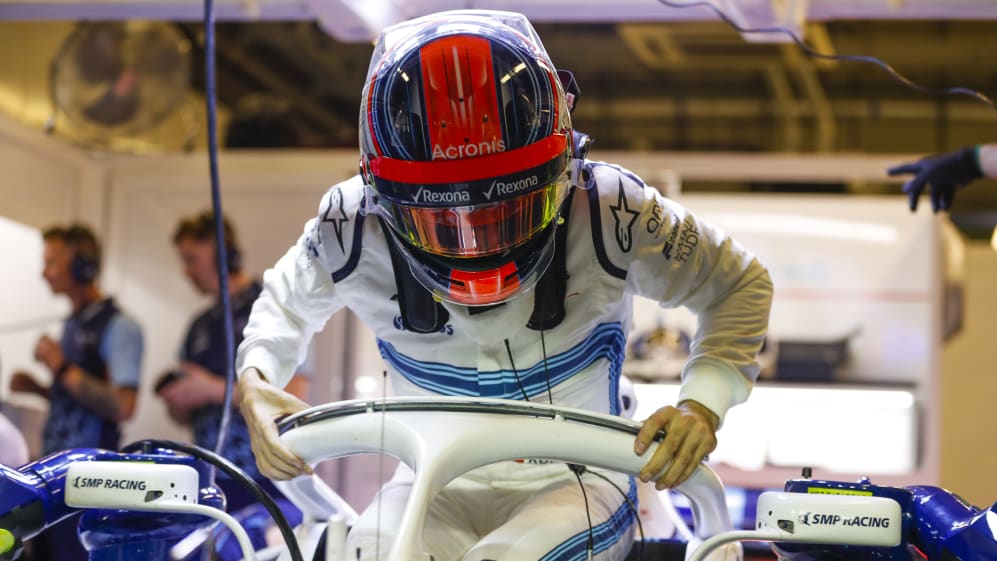 Kubica's other critical strength is on the mental side. "You can be super strong when everything is fine, but you can discover you are weak when external pressure is higher than what you can support," says Ceccarelli. "We work on filtering the brain, taking out any activity you do not need. In this situation, Robert is extremely strong. This is his strong point. Even if he's in a difficult situation, he's able to cut himself off from outside stress and allow the brain to focus on the driving. This is why he consumes very low energy. This is why in my opinion, he's the only driver able to drive a F1 car with a physical limitation that he has. It's because he's so natural in driving, so economic, he can positively compensate."
This attitude is nothing new for Kubica. Those close to him say he's been strong mentally since an early age. He looked so relaxed when under pressure to prove himself that you could be forgiven for thinking he wasn't trying. "Physical aspect without good mental state will give you non-performance," says Kubica matter of factly. "The mental aspect has always been important for me, which is why I aspire to a natural way of racing. Driving comes like drinking water – naturally."
This strength manifests itself off track too. Kubica could have stayed in the Williams hospitality unit during last season, keeping the seats warm. Many in his position - that of Reserve or Development Driver- have done just that. But he didn't. He was part of all the engineering meetings and always in the garage during running. He wanted to learn. "Last year gave me an opportunity to understand the wider picture of modern F1," he says. "I don't think I became a better driver, but for sure I gained knowledge which is fundamental, which is a key factor of going racing. Circuit racing is about squeezing up everything, being very precise, very natural. You can only achieve it by having self-confidence and knowledge."
Finding the limit, taking more risks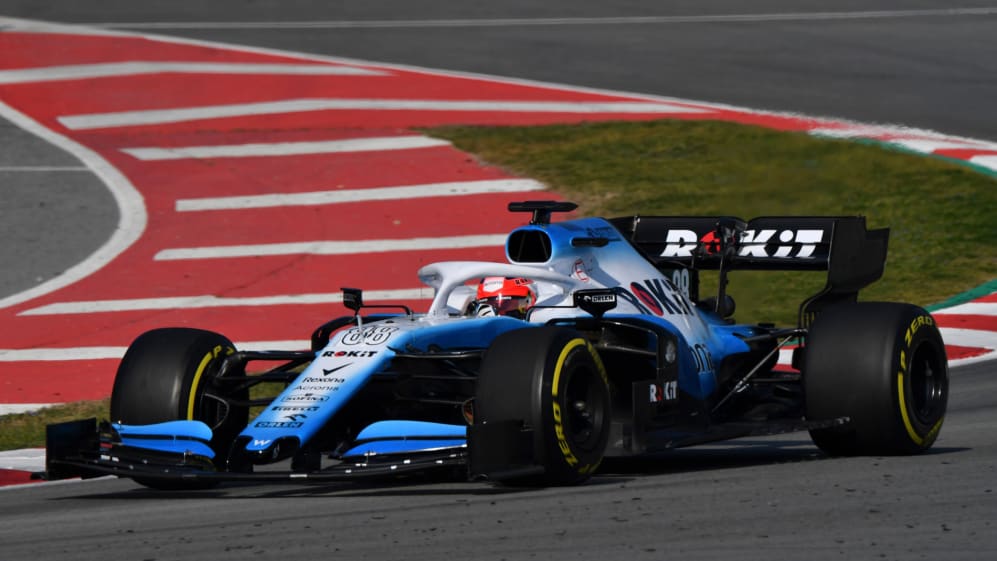 So what Kubica can we expect when the 2019 F1 grid forms in Australia? Is it too much to expect the return of the driver who promised so much when he sat behind the wheel? Kubica is honest. He doesn't know. "I'm pleased people associate my name with high performance and a driver who delivered," says Kubica. "The 2010 season was one where I really delivered for the whole season. Personally, I think and I hope - and this is my goal - I can come close or even have the same feeling as I had in 2010. I know if I'm able to get back this feeling I will be able to deliver. It will need a bit of time, a bit of work, dedication, but I'm not scared of this. My target is to find the highest level I can achieve."
Having spent time driving old Renaults and Williams as well as a handful of sessions in the current generation of F1 cars, how close does Kubica think he is to regaining that feeling of 2010? "I won't lie to you, it's difficult to say," he says. "The answer I should give you is that I'm really close, but I'm not sure. The difference between F1 drivers is not big, it's small details. If you are able to control these details and make them work every weekend, you make the difference. This will need a bit of time."
I'm not hiding behind my limitations
There are some things he can't practise, of course, such as wheel-to-wheel racing in an F1 car. It is in this aspect that Kubica says he feels "a bit more like a rookie". But, as he says again, he's not afraid. "It's something I look forward to discovering. I don't think it will take a massive amount of time." There have been those who say that Kubica now lacks the ultimate speed. Delving into the data suggests that what he has achieved so far is not yet comparable with those at the very top – but Kubica has a counterpoint.
"I'm not forcing things," he says. "This has been my approach since when I started testing F1 in 2017. If I didn't feel confident 100%, I always stayed on the safe side. I was also a reserve or I was testing in a private test so I couldn't afford to make a silly mistake. Now is the time to find the limit, to find where exactly the limit is and this is bringing a bit more risk. But to go racing, you need to take a bit more risk. Now it's about finding a balance between how you are racing and how much risk you are taking?" More, then, is to come.
Embracing the challenge
Has he changed at all since the accident? In some ways, it seems yes – in other ways, not at all. "I've noticed I have become more emotional," he says. "There will be some emotions but most importantly, if they have any effect, they must have a positive effect. They cannot influence my performance or the work I'm doing negatively. If I'm able to even come close to how I was eight years ago, I was the kind of person falling asleep in the car during qualifying – not literally but you know what I mean - I will be pleased."
When Kubica lines up on the grid in Melbourne, he will be ready. He wants to be seen as just another driver. "I don't see myself as I should panic," he says. "There is a feeling that if something happens on the race track, the first attention will go to my limitations but I've been living with this feeling for eight years now. But that's wrong.
"I may go off track – but sometimes you need to fall off to know how far you can push. And I will be pushing. I am realistic, moving step-by-step. This approach is transparent and I'm not hiding behind my limitations. I don't gain anything by having them or talking about them. There is no discount. This is me. I'm like this. If it will be enough for F1 in the future, I'm happy. If not, I tried. It's a big challenge. But in the past eight years, I have had much bigger challenges than this."