Russell admits he expected to be a race winner at this stage of the season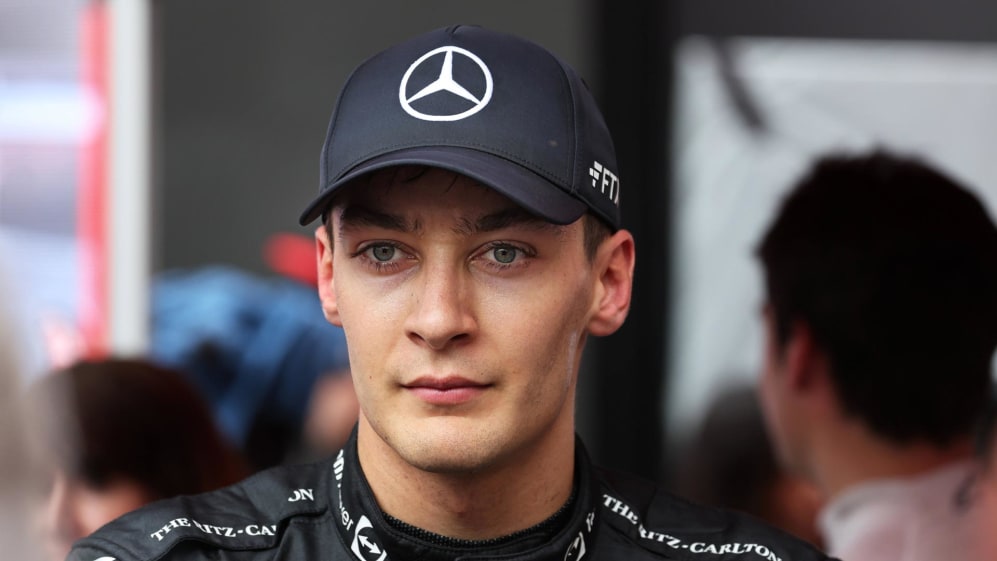 George Russell may be on a streak of seven consecutive top-five finishes – but the Briton has admitted that he expected more from the first few races of his rookie season with Mercedes.
The eight-time constructors' champions haven't enjoyed their usual dominant start to the season, the team having picked up 134 points to Ferrari's 199 as they sit third in the championship ahead of the Azerbaijan Grand Prix. Russell said he was pleased with his own performances, even if he hasn't chalked up a win just yet.
READ MORE: Wolff believes 'the pendulum will swing' in Hamilton's favour after string of 'unlucky situations'
"I think if you told me prior to the season that we'd be seven races in and I wouldn't have a victory to my name, I would have definitely been a bit disappointed with that. But I think given the pace of the car and given where we've been as a team, I've been reasonably pleased with how I've performed. I think the results have been maximised.
"I don't see many races where we could have achieved better results, but we've definitely got room to improve. You are constantly striving for more when you understand the car more, the tyres more. And, you know, I want to fight for this championship.
"We've got to go against the likes of Max [Verstappen] at Red Bull and obviously Charles [Leclerc] is doing an extra extremely good job at the moment with Ferrari. But as a team, we just need to keep on pushing – I need to keep on pushing personally. So, more to come."
Looking ahead to Azerbaijan, Russell added that the low-speed Monaco circuit highlighted some of the Mercedes' weaknesses – the team's Trackside Engineering Director Andrew Shovlin adding that their issues might be similar this weekend at Baku.
"We encountered some of the limitations of our car at [Monaco]," said Russell. "But we've learned a lot and can put that to good use in the coming weeks to take another step forward. Overall, [P5 was] a decent result and I'm confident that we've got stronger days ahead of us."
TECH TUESDAY: Why Monaco proved tough for Mercedes – and why Silverstone could be their next best bet
Shovlin added: "Certainly, it was a lot harder to get the car to work around Monaco than it was in Barcelona. In Barcelona we had shown that we had good race pace, even though we know there is still work to do to close the gap to Red Bull and to Ferrari but the challenge of Monaco is the low-speed nature, it's a very bumpy circuit and we were struggling with the ride of the car.
"Baku might present some similar challenges; we are working on areas though to try and improve that ride, try and be able to run the car a bit closer to its optimum window but we are well aware that in addition to adding base performance to the car, we've got to make it work over a wider range of circuits. So, these are all things that we are busy with in the next week in preparation for Baku but also longer term, because there are other challenging tracks that will come up."