Russell: Being first out in testing 'psychologically' important for Williams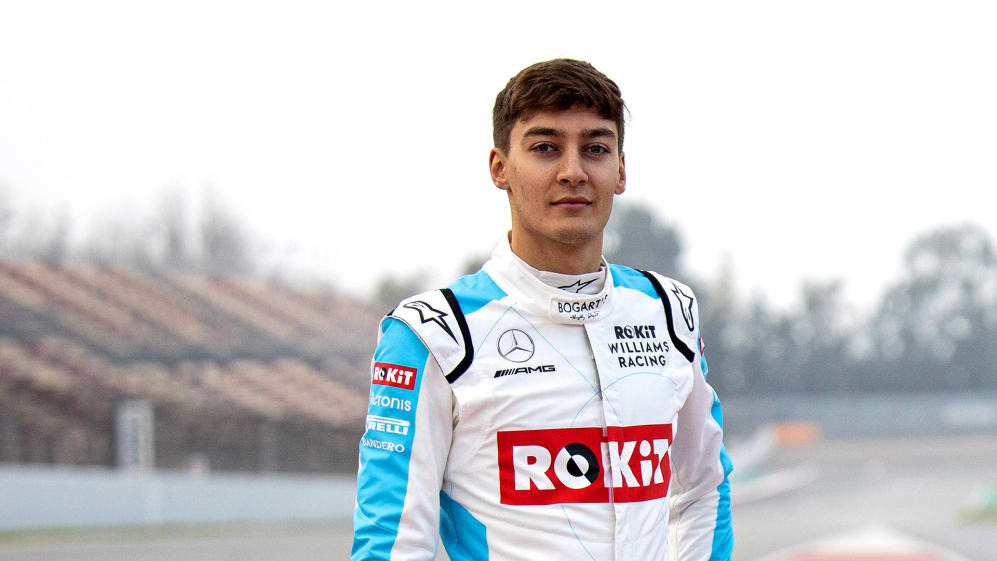 Williams have bad memories from Barcelona, having failed to have their new Formula 1 car ready until day three of pre-season testing last year. What a difference a year makes, with Williams the first to hit the track on a cold Wednesday morning, with George Russell at the wheel…
The Briton managed an impressive, and untroubled, 73 laps of the Circuit de Catalunya. That tally was only 15 laps shy of what Williams managed in the entire first test of 2019.
Williams were keen to send a message to the paddock by firstly being ready on time, and, secondly, being the first car out on track – and they managed both.
LIVE COVERAGE: F1 Pre-season Testing 2020 - Day 1 in Barcelona
"We had an intense morning planned and to get everything in it was important to get out from the beginning," said Russell, who was speaking during the lunch break, with team mate Nicholas Latifi taking over driving duties in the afternoon.
"But also off the back of last year it was psychologically important for all of us and for everybody who's worked day and night back at the factory to see their car go out first.
"From the struggles of last year, it was incredibly tough times for the people back at Grove last year, when they are working absolutely flat out to try and make things ready and work in double time. So it was a relief for all and now we can get cracking with our test programme."
It's too early to read anything into the timesheets, but Russell was generally happy with how the FW43 went on the opening morning of testing.
READ MORE: Can Williams escape the back of the grid in 2020?
"It's feeling good," he said. "It's definitely an improvement on last year. It's difficult to get a read so far but from within it feels nice to drive. Obviously lap times are the important thing and we'll only know by the end of next week how that is. But it's definitely faster than it was this time last time because this time last year the car was in bits. That's one bonus!
"The build quality of the car is so much better standard compared to last year. Things fit properly and the car looks better from a design perspective, so I think overall it's been a very positive morning.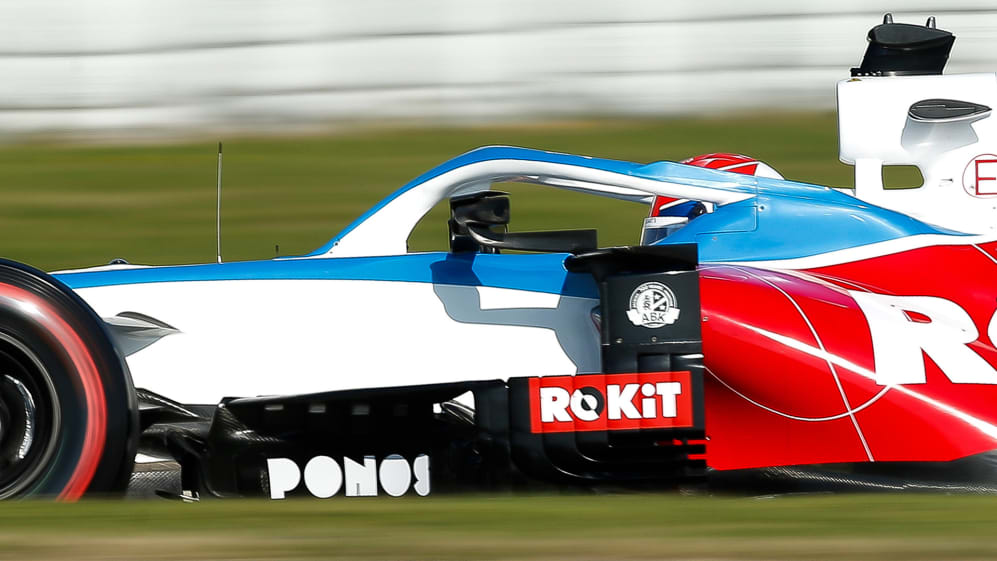 "The general handling of the car is definitely much better. From Lap 1 I had the confidence to push the car whereas last year it was scary to drive in the opening laps and trying to build that confidence.
READ MORE: Bottas fastest on opening morning of pre-season testing ahead of Perez and Verstappen
"Already that's better but as I've tried to touch on it's not always that a nice car to drive is a fast car. It's a lap time based sport and it doesn't matter how you get around the lap, as long as it's fast that's all that counts.
"It's been improving in that area and now we have to see if we've managed to smash enough downforce on the car to compete with the guys around me."