Sainz and Perez blame each other for Canada collision
Racing drivers aren't famed for backing down in an argument, and so it proved at the Canadian Grand Prix, after Renault's Carlos Sainz and Force India's Sergio Perez pointed the finger of blame at each other following their early race clash.
Moments after the Safety Car had peeled into the pits following Brendon Hartley and Lance Stroll's first-lap crash, Sainz and Perez touched as they went side-by-side into Turn 1, with Perez's car slithering off the track and rejoining midway through Turn 2, narrowly avoiding the chasing pack.
As Perez slipped from 10th to 14th, both drivers immediately took to team radio to give their version of events.
"Perez hit me very hard," Sainz told his Renault team. "I kept my line all the way."
A seemingly more irate Perez called for retribution for Sainz, insisting that he "should be black flagged really."
On being told by his engineer that the situation was being investigated by the stewards – who eventually took no further action after judging it a racing incident – Perez responded testily: "What are they investigating? Is it not clear? He just ran into me. I gave him enough space."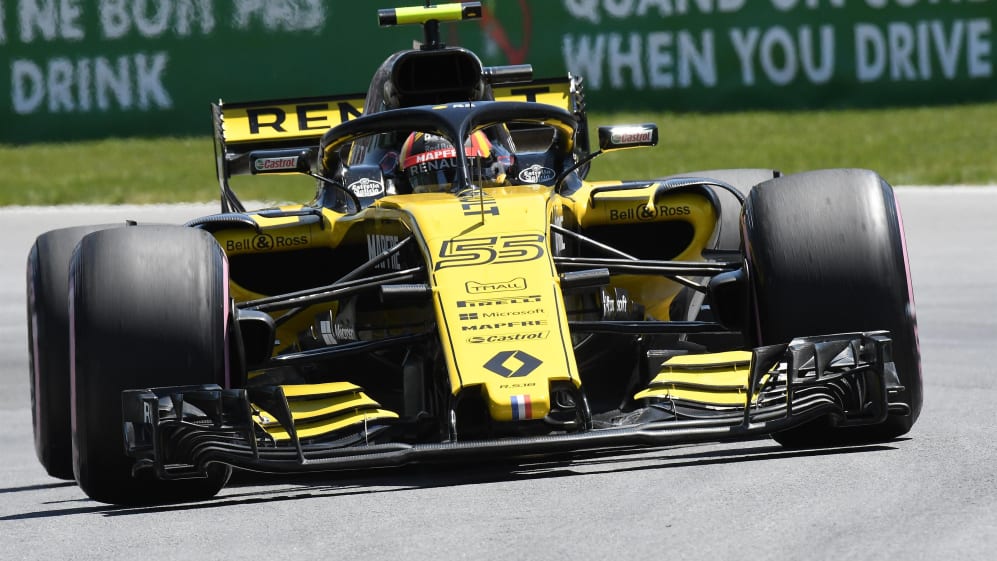 The war of words continued after the race had finished, with both drivers laying the blame for the incident at each other's feet.
"I haven't looked at the images but I'm pretty sure I don't move under braking or do anything strange on my driving line or anything like that," said Sainz. "[Perez] attempted a very optimistic move around the outside and he turned in very early into the corner and we collided, so nothing more than that."
A disappointed Perez – who famously tangled with Felipe Massa at the same corner back in 2014 – saw things differently, however.
"The restart after the Safety Car… I managed to pass Carlos," said the Mexican. "I was very surprised when he hit me because I gave him more than enough room and I was ahead: that wasn't good enough and that's why I asked for a penalty on the radio. I was able to save the car [from crashing] but by then my race was compromised.
"It's a shame because I feel we had the pace to be mixing with the Renaults and we should have scored some good points."
The rivalry between the two teams is set to get even hotter in the coming races too, with Force India – who lie sixth in the constructors' standings to Renault's fourth – set to benefit from a Mercedes power unit upgrade at the next race in France.
"Force India will probably come up with another big upgrade in Le Castellet, so it's going to be even tighter [between us]," said Sainz. "But we are hopeful that we are also bringing upgrades nearly to every race, so we're just getting better and better as a team."