Sainz left 'frustrated' at Imola, even after recovery drive from P11 to P5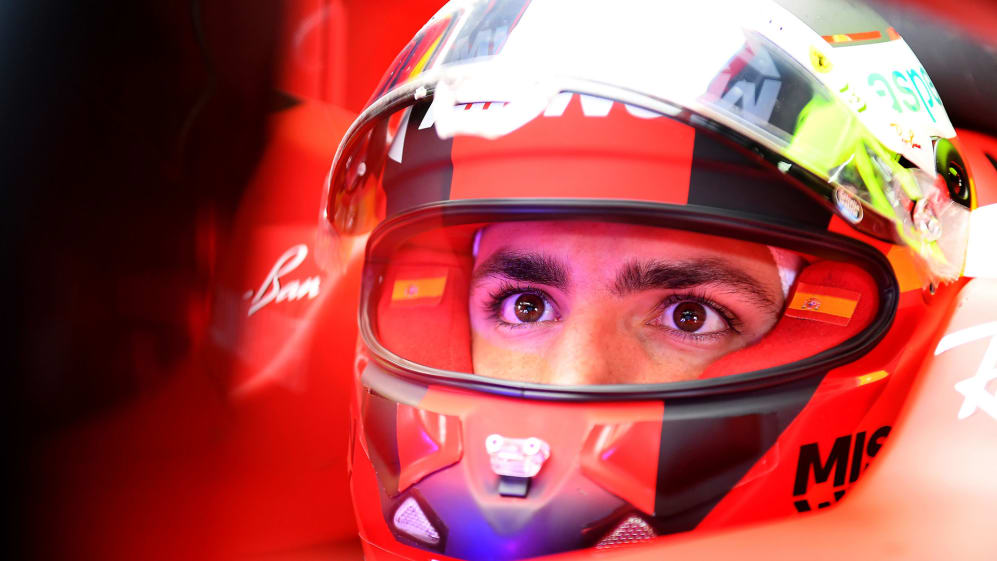 A first wet race with his new team Ferrari left Carlos Sainz feeling "quite frustrated", even though he drove from 11th on the grid to finish fifth, just 1.5s behind team mate Charles Leclerc.
Sainz made up six places in the wet and won out over midfield rivals such as Lance Stroll, Pierre Gasly – while Valtteri Bottas and George Russell retired in a high-speed crash – to finish fifth overall in the Emilia Romagna Grand Prix. Given it was his first wet-dry Grand Prix for Ferrari, Sainz said Sunday's race was a drive into the unknown.
READ MORE: Russell accuses Bottas of breaking 'gentleman's agreement' over crash, as Finn says Briton's move made no sense
"Today in the wet… it was my first time ever putting a wet tyre on this car and I had no idea what the car was going to do. I went out, I started pushing the car, they told me the lap times, they told me I was one of the quickest guys out there.
"But at the same time I was doing my mistakes and finding my feet, so I was doing a bit of a test session in the wet, you know? I had fun, I must say I enjoyed, but at the same time I was quite frustrated with it," he admitted.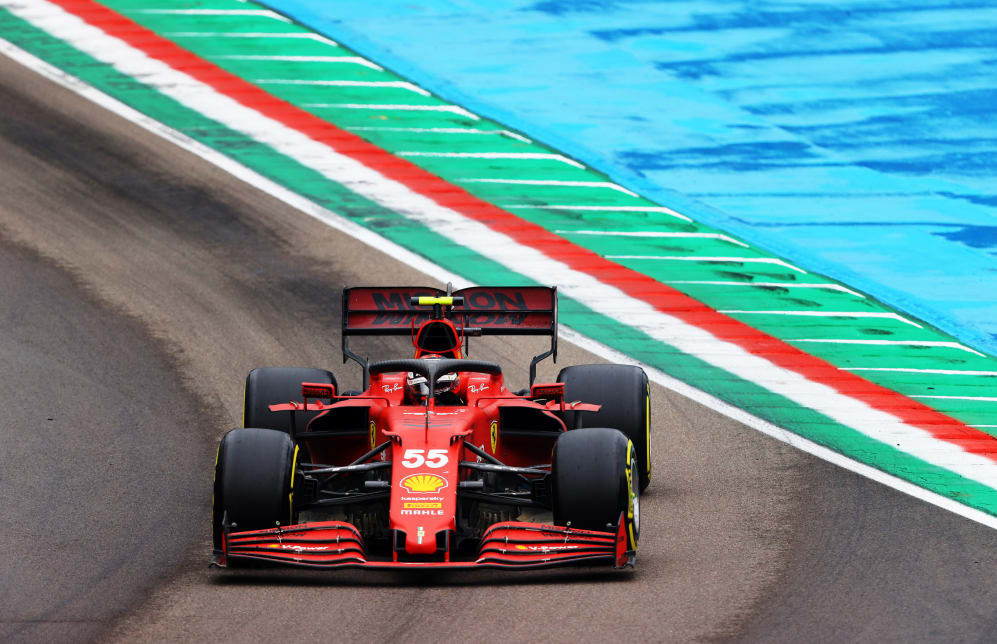 Sainz lost time with two trips into the gravel - he wasn't the only one, however, as Lewis Hamilton lost a shot at victory beaching his car at Turn 7 - but said he was still happy with a return of fifth in the race having made a concerted effort to take more risks at the start than he did in his Ferrari debut last time out at Bahrain.
"Yeah, all things considered I think P5 is a good result for me," he said. "Obviously taking into account that I was starting 11th, first time in the wet with this car so I had a lot of things to discover.
"But this time I decided to take some risks. I said in Bahrain that I decided to take it easy; today, in the wet, I said 'OK, I'm going to go for it'. I made a few places there, I went from 11th to eighth, and struggled to find my feet after that.
READ MORE: Mixed feelings for Leclerc as wet set-up almost yielded Imola podium
"I was trying a lot of different brake balances, the right brake balance for each corner, the right feeling with the brake pedal in the car. I missed a couple of corners there that cost me quite a lot of race time…
"I was nevertheless so quick out there that I could recover it. I was making mistakes but at the same time pushing and getting that time back," he concluded.
Another double-points score for Ferrari saw them leave their home race with 22 points, putting them fourth in the championship and just seven points behind McLaren in the standings – as Portugal hosts the third round of the season.