Sainz 'not comfortable at all' in McLaren despite going P7 in FP2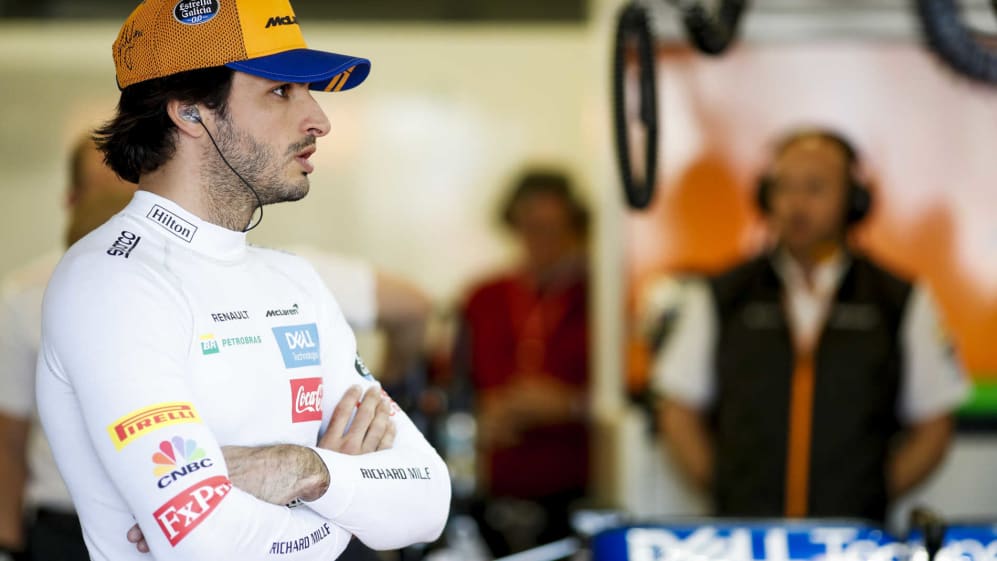 The headlines were looking good for McLaren after Friday's running at the Azerbaijan Grand Prix, with Carlos Sainz finishing Free Practice 2 in seventh and team mate Lando Norris just three places further back. But despite the impressive numbers, Sainz stated that the team still had 'a lot of work to do' to get him feeling comfortable heading into qualifying and the race.
Sainz finished FP2 less than two-tenths off Valtteri Bottas' fifth-placed time for Mercedes. But it was track evolution, rather than any special feeling behind the wheel of his MCL34, that was responsible for the time, according to the Spaniard – and it left him uncertain of McLaren's prospects for the rest of the weekend.
"I think that we cannot be taking any conclusions from this first [representative] session because I wasn't very comfortable with the car," said Sainz, "not comfortable at all with the warm-up of the tyres and I think some people were doing their lap times at the beginning of the session when it was very dirty. We did it a bit more towards the end when the track was cleaner. So not really a conclusion to take. We might be sixth, seventh or we might be sixteenth."
READ MORE: Ferrari well clear after FP2 in Baku as Leclerc heads Vettel
Sainz went on to admit that he'd surprised himself with his lap time, having struggled for confidence around the 6.003km Baku track.
"I didn't feel quick at all," he said. "I was quite surprised to see [that] lap time, because honestly, in the car, it felt quite stressful not being able to warm up the rear tyres, struggling in pretty much every braking zone, every corner entry and yeah, a lot of work to do for tomorrow.
"I prefer to guide myself more by feeling than by lap time and at the moment, the feeling is still not there yet and we need to work a lot."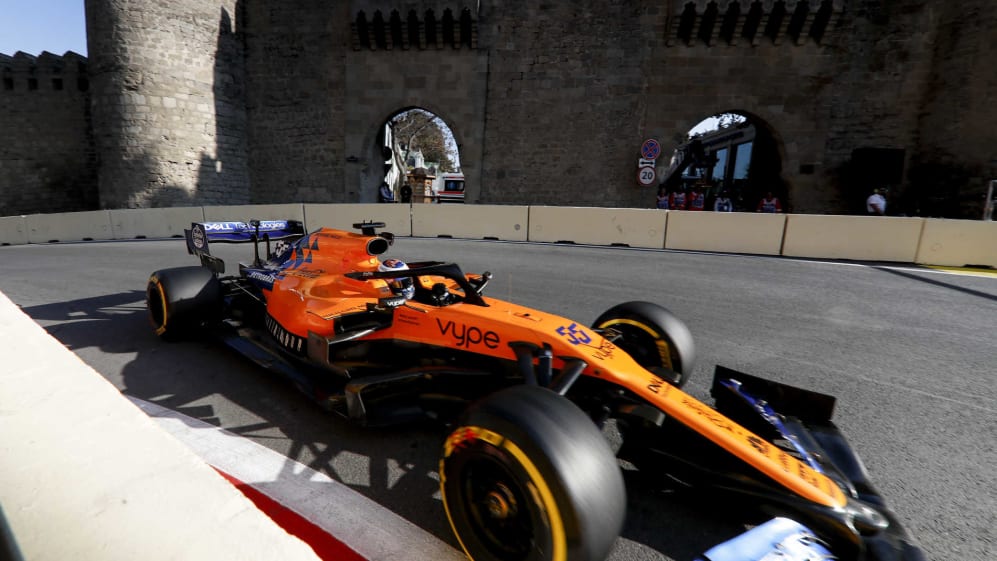 Over in the sister McLaren, Lando Norris labelled Friday in Azerbaijan as both "positive" and "tricky", after the field missed out on the majority of running in Free Practice 1 when George Russell's Williams was damaged on a loose drain cover, necessitating lengthy repairs to the track.
"It was pretty tricky," said Norris, who finished FP2 in tenth place. "It wasn't a completely smooth day, starting with not being able to do P1.
"It wasn't the easiest thing, just trying to put together the tests that we wanted to do this morning, and the things that we would have done [in FP2], such as a longer run, shorter runs. So it was a bit more busy and hectic than we would have wanted, but I think we still tested the important things, we did what we needed to, and in the end it was still a positive day."
McLaren will be hoping that their drivers can make amends in Baku for a point-less previous Grand Prix in China, which saw both Sainz and Norris' races compromised by first lap contact with the Toro Rosso of Daniil Kvyat.