Sainz to make McLaren debut in Abu Dhabi test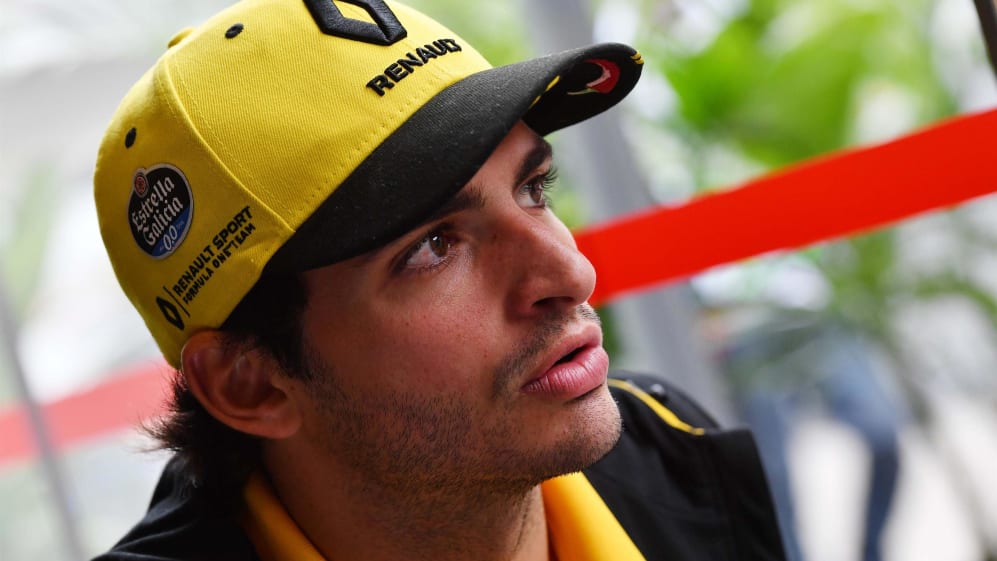 Carlos Sainz labelled his 2019 switch to McLaren as a 'childhood dream' - and next week that dream will become reality, following the news that the departing Renault driver will make his debut for the Woking squad at the end-of-season Pirelli tyre test in Abu Dhabi.
The Spaniard has been on loan at Renault from Red Bull in 2018, but will soon embark on a new chapter in his career as a replacement for the outgoing Fernando Alonso, who is stepping away from F1 at the end of the year.
And Sainz will get a taste of what to expect when he tests the current MCL33 car at Abu Dhabi's Yas Marina Circuit next week, sharing testing duties with his soon-to-be McLaren team mate Lando Norris – and although the programme is yet to be decided, he can't wait to get behind the wheel.
"It's great news, said Sainz. "An important test, especially for any driver it's important to get a head start before even this season finishes.
"To say what you like, what you don't like, what you would like to change, your seat ahead of next season, your comfort in the cockpit, the steering wheel, the controls – there are many things I think you can advance with a winter ahead. I will be able to do so on Wednesday.
"I have no idea on the programme [yet]. It's been decided to do it but we haven't decided yet on the run plan."
It's an important test, especially for any driver it's important to get a head start before even this season finishes
Sainz switched from Red Bull's junior team, Toro Rosso, to Renault for the final four races of last season, and had to quickly adapt to his new surroundings, having never driven for his new team before stepping into the car for opening practice in Austin.
He takes confidence from that experience, and is hopeful that testing and a full programme of winter testing under his belt with McLaren will help him hit the ground running at McLaren.
"When I changed from Toro Rosso to Renault, it was a whole new world. It will be the same [at McLaren]," he added. "When I arrived here last year, I had four races to just get going with what I had.
"And to be honest I was very pleased with how fast I adapted and how quickly I was on the pace straight away. But then I had to find the last tenth, the last two tenths on qualifying, and you really need to understand all those settings, all those little details that in the end help you go those two tenths faster.
"That's what I am expecting to hopefully get sorted. First learn them in the test, then go to Barcelona, keep tuning them and get them to my liking for Australia."
Sainz will be looking to finish the season with Renault on a high, with the Spaniard currently 12th in the drivers' standings, five points off the top ten. Who currently occupies that P10 in the standings? None other than Fernando Alonso...