Schumacher family to celebrate seven-time champion's 50th birthday with release of new app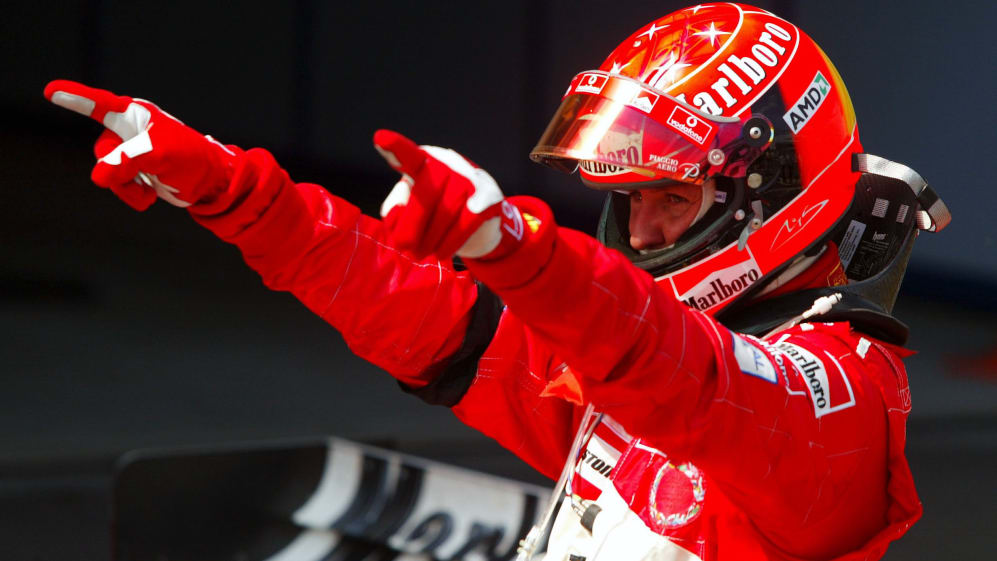 With 91 Grand Prix victories and seven world championships, Michael Schumacher is statistically the most successful Formula 1 driver of all time. On Thursday - the German's 50th birthday - his family will "remember and celebrate his victories, his records and his jubilation" with the release of a special new app.
Schumacher retired from F1 for a second time in 2012, but suffered head injuries in a skiing accident in December 2013 and has remained in private care since. In an update posted to his offical Facebook page, his family said that "he is in the very best of hands and that we are doing everything humanly possible to help him".
The Official Michael Schumacher App will be released on January 3 and will house a "virtual museum" where fans can "review all together Michael's successes".
They added: "We are very happy to celebrate Michael's 50th birthday tomorrow together with you and thank you from the bottom of our hearts that we can do this together.
"Michael can be proud of what he has achieved, and so are we! That's why we remember his successes with the Michael Schumacher Private Collection exhibition in Cologne, by publishing memories in social media and by continuing his charitable work through the Keep Fighting Foundation."
Starting today, for the next seven days, Formula1.com will celebrate Schumacher Week with a host of bespoke content to mark the seven-time world champion's milestone birthday.