Interview
Sebastian Vettel: Abu Dhabi win would 'warm' hearts for the winter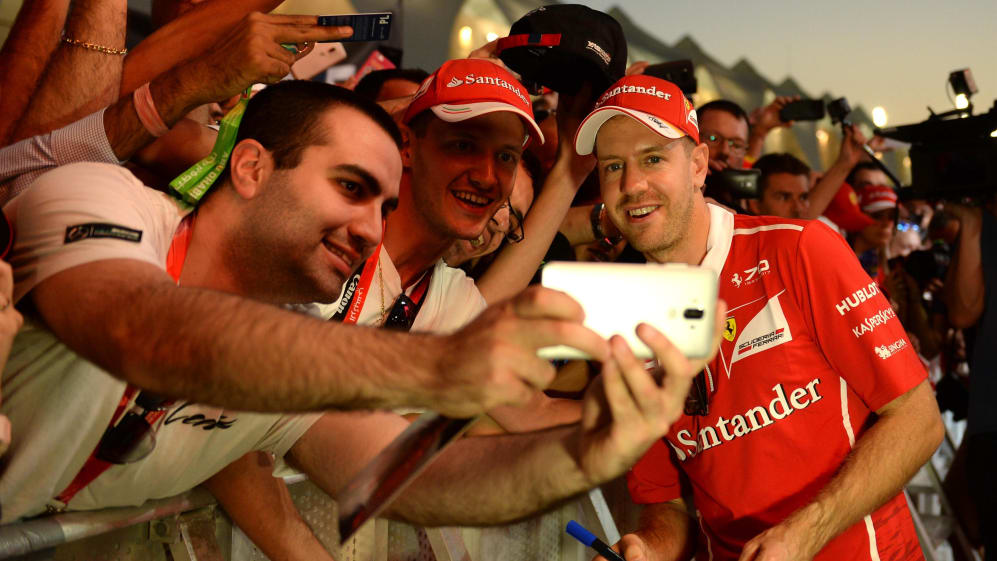 His title hopes may be long gone, but after victory for Ferrari last time out in Brazil, Sebastian Vettel is keen to end the season on a high in Abu Dhabi this weekend, and give his team a heart-warming early Christmas present…
Q: Sebastian, what feelings do you have at this very last race of the season?
Sebastian Vettel: A good feeling! Why? Because I have good memories of this race. On top of that, we do have a good car and the chance to fight at the very front – and all that should make for a good feeling. And up to this very moment it does.
Q: If you look back, what was the most emotional moment of the season?
SV: I would still go for Monaco. This is a race where emotions always run high – and if you win there, that is one of those magic moments.
Q: And how do you see the season as a whole? More good moments or more not-so-good moments?
SV: I would say more good moments. Yes, Mexico was bitter, having to realise that it's game over and on a very personal level I would say that Baku was for sure not one of my highlights, as it was completely unnecessary to let all these points slip away, but the majority were strong races, many times crowned with a win or a least with a podium finish.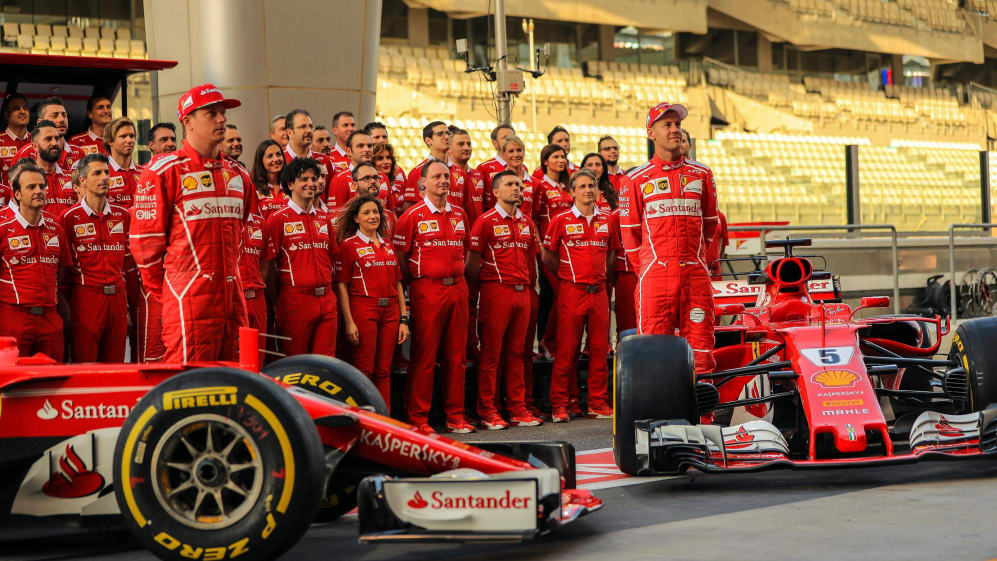 Q: Winning is what makes your day, but what was the most thrilling fight you had in a race this year? There were quite a few…
SV: *Yes, there were quite number of great wheel-to-wheel battles. I fondly remember my overtaking Valterri (Bottas) in Spain, even if I had wished that he simply would have let me pass – but the action was good. I remember a good fight with Daniel (Ricciardo) in China, and we had some occasions where I was coming from the very back so had to fight a legion of drivers to make it to the front. So sure, I was overtaking a lot of cars – some in spectacular manner, others just by pulling the throttle a bit more. I just hope that in 2018 I don't have to overtake so many cars again! (Laughs) *
Q: How much of a motivation was that win in Brazil two weeks ago? Enough to make peace with 2017?
SV: *It was a good weekend, as it showed that if we get our game together we can win a race. We had some glitches after the summer break – sometimes even standing in our own way – but there have never been doubts about our pace. Knowing that, it still feels good to win! Seeing the chequered flag first! *
Q: Vice champion is probably not the most prestigious title, but at least you look more or less assured of it…
SV: *Is that so? (Laughs) Let me get one thing straight: the first and foremost goal on Sunday is to win the race. If that translates into P2 in the standings, fine! *
Q: So how good a feeling would it be to head into the winter break with a win?
SV: That would be a very cosy feeling. (Laughs) It helps – not only oneself, but also the whole team. It's not that on Monday after the last race you start to think about what to do next season – of course that starts much earlier – but to win the last two races would show that we are heading in the right direction, and that would be very welcome. In the long winter days it warms the heart to look back at a victory!
Q: You said before that you have good memories of the Abu Dhabi weekend. What do you like about this track?
SV: Well, it is probably not the most sophisticated track – it is pretty wide – but that also means that there is more than one racing line. And to find the best solutions for you and your car probably separates the wheat from the chaff. It is a power track with the many straights, but you also have to have good brakes to get a good lap. Even if the track at some parts is wide, it is not so easy to overtake and that means that you'd better qualify at the very front. And that is the plan. And then let's see what it will be on Sunday. Maybe it will be a cosy winter feeling!