Interview
Sebastian Vettel Q&A: 'Fun race' beckons after poor Ferrari qualifying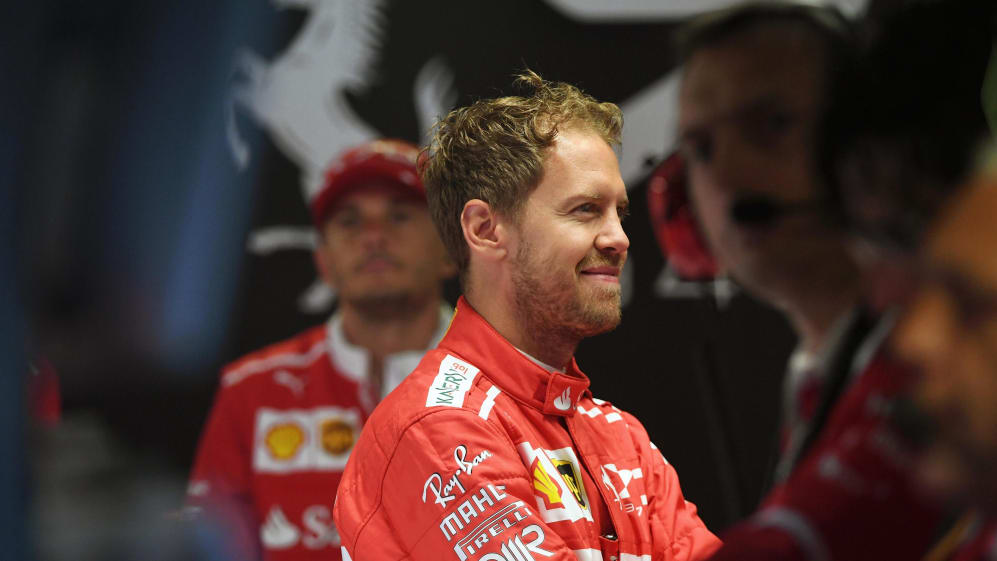 World championship leader Sebastian Vettel could manage no better than eighth in Monza qualifying, as Ferrari struggled to adapt to the wet conditions – with no obvious explanation as to why. In Friday's dry running the scarlet cars had all but matched Mercedes, but neither Vettel – who will start the race sixth thanks to grid penalties for both Red Bulls – nor team mate Kimi Raikkonen – who qualified seventh – were able to repeat that form as heavy rain fell on the Scuderia's home circuit on Saturday…
Q: Sebastian, those were very tricky conditions today. Not what one would wish for…
Sebastian Vettel: No.
Q: What happened on your lap? Can you tell us?
SV: Actually I was pretty happy with it. Unfortunately it was not quick enough – as simple as that. I was surprised by how quick the others went. Clearly we couldn't go the same pace. At this stage we do know why for sure.
Q: Did it have anything to do with the set-up?
SV: No, I don't think so. Sure there is a reason for that, so we will have to try to understand what happened. But at this very moment I have no idea why. There are a couple of things we'll look into and try to understand.
Q: You were very consistent with your laps…
SV: Yes, we did pretty much the same, but it looks like others have found more time.
Q: Did the long delays have anything to do with it?
SV: No, I don't think so.
Q: But there was talk of qualifying perhaps having to be delayed until Sunday morning. Would that have been in your favour?
SV: I can't look into the future and if you were fastest today there would be no discussions. I don't want to start about 'What if?' We were not fast enough today – both of us. End of story. We were struggling with aquaplaning and that is strange, because in the past we used to run well in these conditions.
Q: Were you surprised by the result?
SV: Yes, a bit. We clearly could not go the same pace and that was a bit surprising, for sure. Nevertheless it was an important day. Clearly something didn't work, but now it is what it is so we have to see what the facts are tomorrow.
Q: What about the race? We had very different conditions today to what is forecast for tomorrow…
SV: Yes, the forecast predicts dry conditions – and then it is a completely new ball game. It should be more fun for us. We should be able to get back to the front.
Q: You will move up two places once the two Red Bulls take their penalties – that sounds like a good chance for you…
SV: Yes, we do have a good car so we don't have to be afraid – and the conditions should also play to our advantage as you can overtake on this track. My predictions are that we should have a fun race!