Interview
Singapore form justifies Monza sacrifice - Daniel Ricciardo Q&A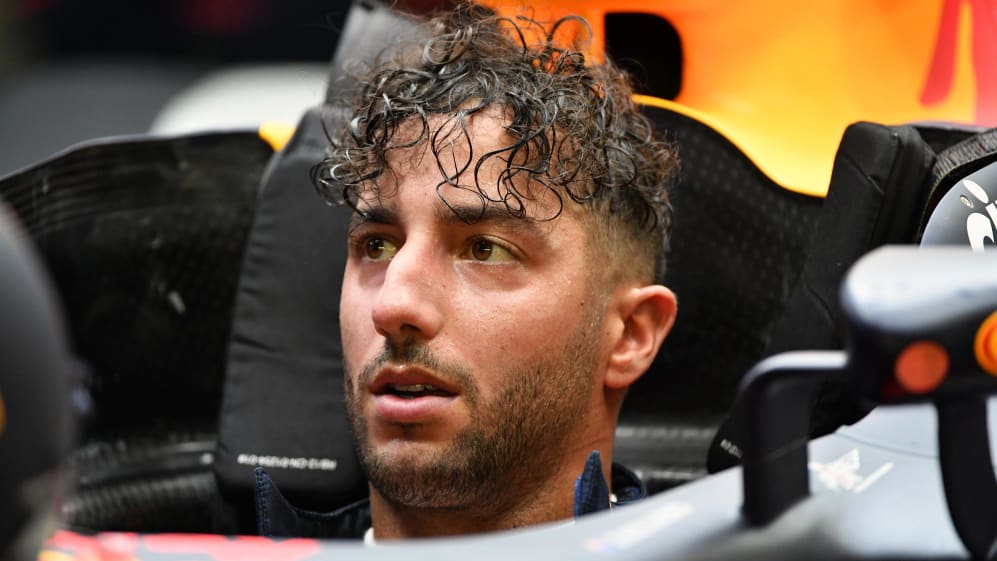 Daniel Ricciardo and Max Verstappen were penalized 45 grid places between them at the last round in Italy as Red Bull elected to change multiple power unit elements. It should mean zero penalties in Singapore, where the team were on electric form in practice on Friday. We spoke exclusively to pacesetter Ricciardo about his weekend prospects and his thoughts on 2017 so far…
Q: Daniel, so the engine penalties in Monza were taken to get you 'fighting fit' for Singapore? Will that make your race day here?
Daniel Ricciardo: Yes, it was done because we see clear chances here – and from what we've seen today it was the right decision! To leave the Mercedes behind by seven-tenths, that makes my smile even broader! (Laughs) This is a track I absolutely like and I believe that the sacrifice that we have made in Monza will pay us back this weekend. Yes, I know all the sayings about Friday times, but seven-tenths is more than what you get from fiddling a bit with the car. This is severe. And we all know what the grid position means here – so yes, Monza was dead right!
Q: Talking of Monza, you qualified third, started from P16, finished fourth and set the fastest lap. That's quite an emotional roller coaster ride…
DR: Ha yes, it was a roller coaster. But to be honest it doesn't affect me too much. I am very flexible with routine, with my mind-set. Well it was what it was. I don't fall for the illusion of 'Ah, if I would have started third I could have finished so-and-so...' Once the facts are on the table I start with a new page.
Q: What do you make of the penalty system? You got 25 places in Monza – almost a one-off for you – but Fernando (Alonso) has been pretty much penalized every other race weekend…
DR: I think being penalized every other race weekend, that is too much. At one point it should say: you have served enough penalties – now we will let you start from where you qualified. In Fernando's case I think he was starting from Ascari in Monza and in Spa from Pouhon or something like that! Actually the two races I have been penalized – Silverstone and Monza – I had really fun races. In both I was 'Driver of the Day'!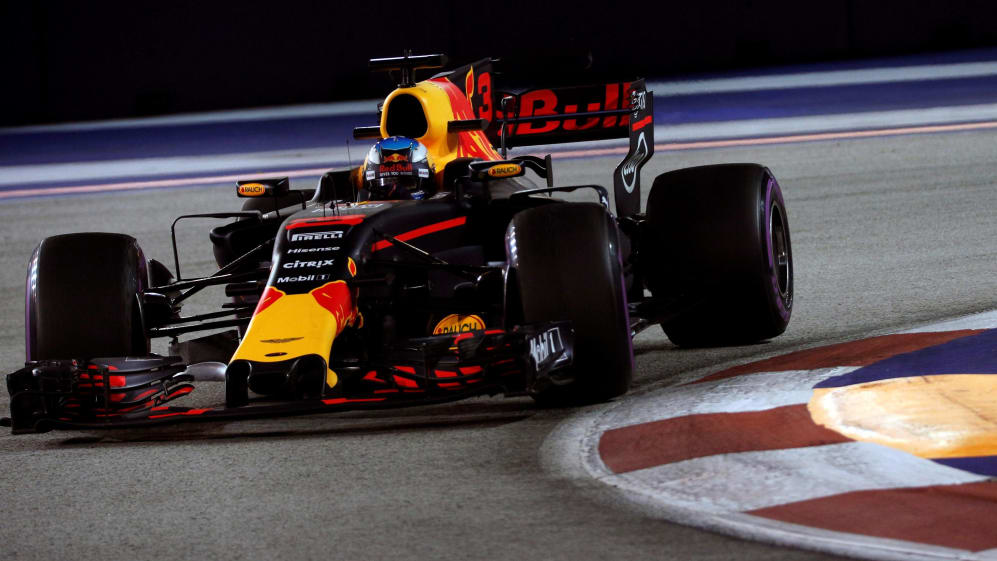 Q: So far from 13 races this year you've had one win, but also three DNFs. What kind of season does that make it on your personal scale?
DR: Considering the DNFs, particularly Melbourne where it started – I crashed in qualifying and we had problem after problem on Sunday – and looking at that race and what we have done since, then I would say it's been pretty good. I am happy. I left Melbourne not feeling too positive, but bounced back pretty quick. The podiums that I had – take Austria, for example, where I had a really strong race – I cannot say that I left too many Sundays disappointed. Maybe the only one was indeed Melbourne. Things that were in my control and where I left the weekend not too happy was probably China. Max beat me to the podium. That was not funny at all. But other than that I left on Sunday with a lot of pride in myself.
Q: Generally it's been you rather than 'wonderboy' Max who has been grabbing the points for Red Bull…
DR: Ha, yes, I like my points. Sunday is the day when I show up! I race – and I race hard – and I finish many times as well. I am there. I have a good balance between aggression and being smart. And, of course, I am ridiculously good looking – under the helmet! (Laughs)
Q: You are with a top team, yet this year you have no realistic title hopes. How does that taste?
DR: A little bit sour! (Laughs) Well, look, I would love to be in the position for a world title fight – the last four years I would have loved that – but then I am good friends with [Sauber's] Marcus Ericsson and if I would put myself in his position I have no reason to complain. He is having it a lot tougher than I am! I want to be grateful and not the spoiled kid. Fortunately it not been too bad for me so far: I had lots of podium finishes, so it's not all that bad!
Q: But there is still something in your head that wants more?
DR: Yes, there is something that tells me that I want more.
Q: Red Bull motorsport consultant Helmut Marko, himself a successful race driver in his day, says he can't give you driving advice because the cars are so different today, but that he can advise on planning the Grand Prix weekend more efficiently – always keeping something in reserve for qualifying and the race. Has he been speaking about that?
DR: Of course you always want to give your maximum the whole race weekend – but yes, it is paramount to keep something – some energy and hunger – for Sunday.
Q: So he told you that…
DR: Not specifically. Not really, actually. (Laughs) But I know he expects it!