Smedley and Williams to part company at the end of 2018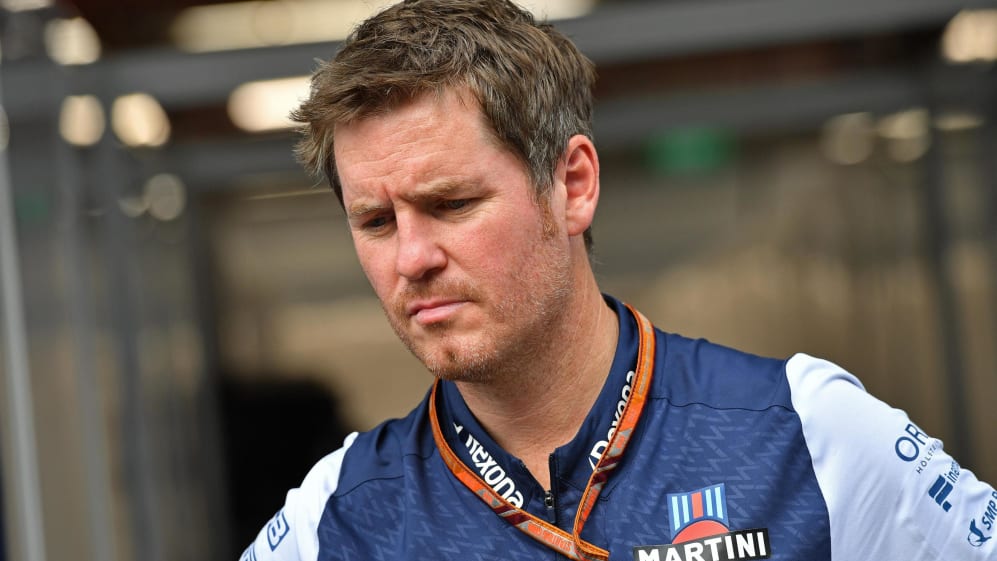 Having followed Felipe Massa from Ferrari to the team in 2014, British engineer Rob Smedley is to leave Williams at the end of 2018 season. Currently their Head of Performance Engineering, Smedley will spend more time with his family before "deciding on future opportunities".
Smedley was brought on at Grove to help steady the ship following a difficult 2013 for Williams which saw them score just five points, his arrival coinciding with Williams' move to Mercedes engines at the start of Formula 1's hybrid era.
That change saw a surge in fortunes for the team as they went on to finish third in the constructors' standings in 2014 and 2015, with Massa and current Mercedes driver Valtteri Bottas at the wheel of their cars. Since then, however, Williams' performance has dropped away, with the team currently languishing at the bottom of the table with just seven points.
Speaking of his decision to leave, Smedley said: "I have thoroughly enjoyed my time at Williams.
"The team has been through great change since I joined in 2014 and it has been a pleasure to have played a part in that. Williams is a very special team within the F1 community and I'm certain that with all the talent that we have here they will go on and do better things. The team will always remain close to my heart.
"After 20 years in Formula 1, however, I feel it's the right time to reflect on things and evaluate what the next move is. I'm thoroughly looking forward to spending more time with my family before deciding on future opportunities."
"It has been a pleasure having Rob in our team for the last four years and we will miss him both personally and professionally," said the team's Deputy Team Principal Claire Williams. "He agreed to join us at a time when our performance was low, and we are grateful that he saw the potential for us to turn things around at that time. During his time with us, he has made a significant contribution to the team through his role, but he's also been just a great person to have at Grove, inspiring many with his enthusiasm and passion for Formula 1.
"Rob's been in the sport a long time, so we totally understand and respect his decision to take some well-deserved time out to spend with his wife and boys. We wish him all the best and thank him wholeheartedly for the time, passion and fighting spirit he's given to Williams."
Middlesbrough-born Smedley began his Formula 1 career with Stewart Grand Prix in 1999, later moving to Ferrari in 2004, initially as an engineer in the test team. He's best known for his time as Massa's race engineer at the team, a relationship which bore the immortal line "Felipe, baby, stay cool", uttered as Smedley tried to keep his irate driver relaxed on the 2009 Malaysian Grand Prix grid.
FLASHBACK: Massa and Smedley - Memories of a special F1 partnership