Spa-Francorchamps extends contract to host Formula 1 until 2021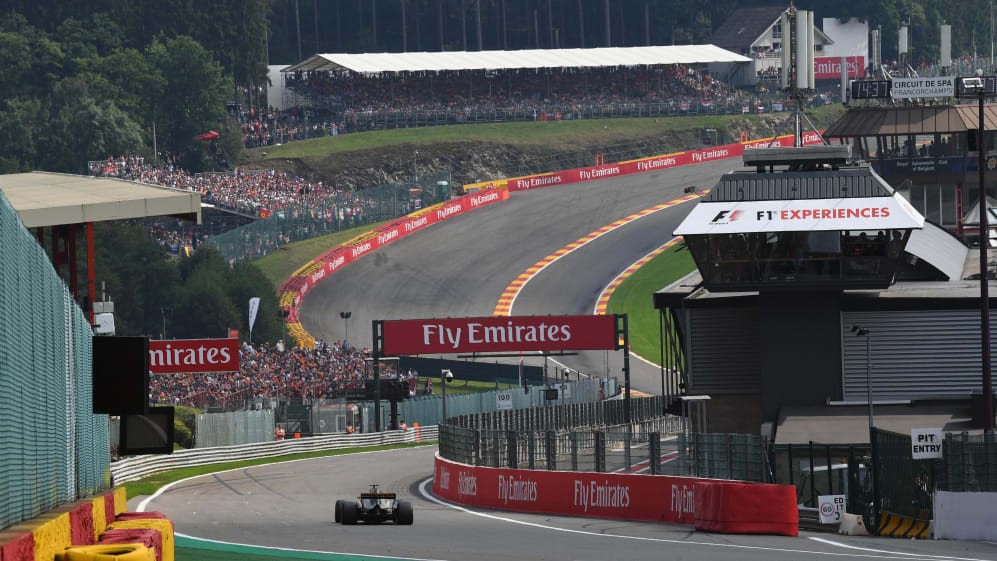 The sound of F1 cars reverberating through the Ardennes Forest is one of the sport's most unique experiences, and it's set to continue, with Formula 1 and Spa Grand Prix reaching an agreement for the Belgian Grand Prix to remain on the F1 calendar until at least 2021.
The first Belgian Grand Prix took place at Spa-Francorchamps in 1950. Back then, the circuit was an intimidating, 14km road course wending through the villages of Burnenville, Malmedy and Stavelot and featuring the legendarily terrifying Masta Kink.
Following safety concerns, the track was revised for 1983, shrinking down to 7km. That didn't stop it from remaining a drivers' favourite, however, with corners like Eau Rouge-Raidillon, Pouhon and Blanchimont all providing an ultimate test for their abilities.
"It's such an awesome track, with so many challenges. Ask any driver – they will tell you how much they love racing here," said Nico Rosberg of the circuit during his 2016 championship-winning year.
"If you look back through the years, there have been some great moments too – that mega move from Mika Hakkinen on Michael Schumacher up the Kemmel straight, for example. All of that history just makes it even more special."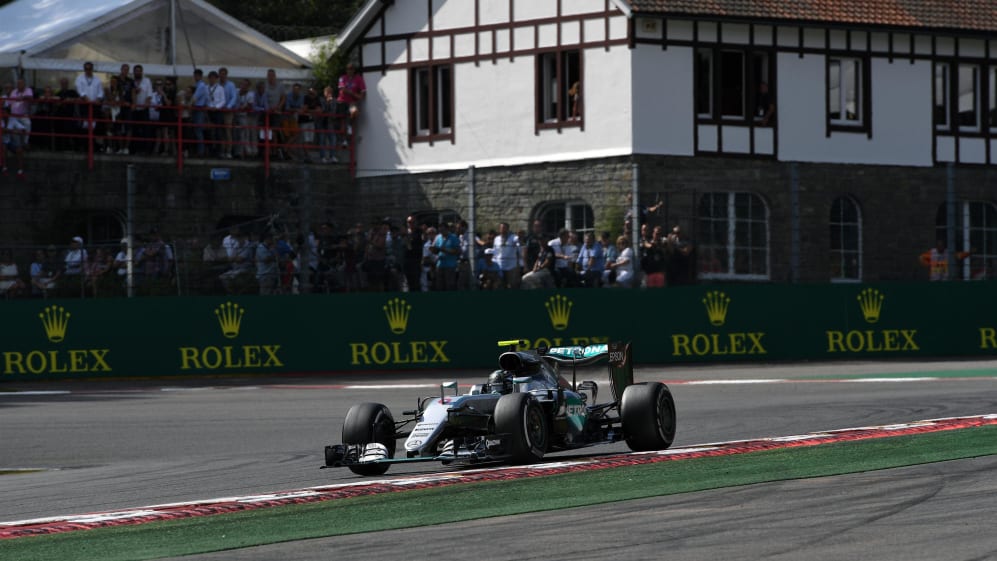 Speaking of the new deal, Chloe Targett-Adams, Director of Promoters and Business Relations at Formula 1, said: "We are really pleased to have reached this agreement which means that the Formula 1 Belgian Grand Prix will stay on the calendar for a further three years.
"Formula 1 was born in Europe and the future of this sport needs to maintain its solid roots, while expanding globally and Spa-Francorchamps is part of that fantastic history. We are particularly pleased that the new agreement is an improvement on the previous one, for Formula 1 and for our partner Spa Grand Prix, so that fans attending this race will enjoy a truly unforgettable experience."
"This is a good deal which makes sure that such an important event stays in our region, thus placing us on a global visibility platform," said Pierre Yves-Jeholet, Minister for the Economy in the Wallonia region.
"The regional and national economic benefit is significant: in 2017 we had a return on investment of 315% and ticket sales increased by 7.5%. It is also a significant first for us as we have now concluded a successful and rewarding negotiation with Formula 1."
The 2018 Belgian Grand Prix will take place on August 24-26.