Steiner: 'Annoying' electronic issues hampering Haas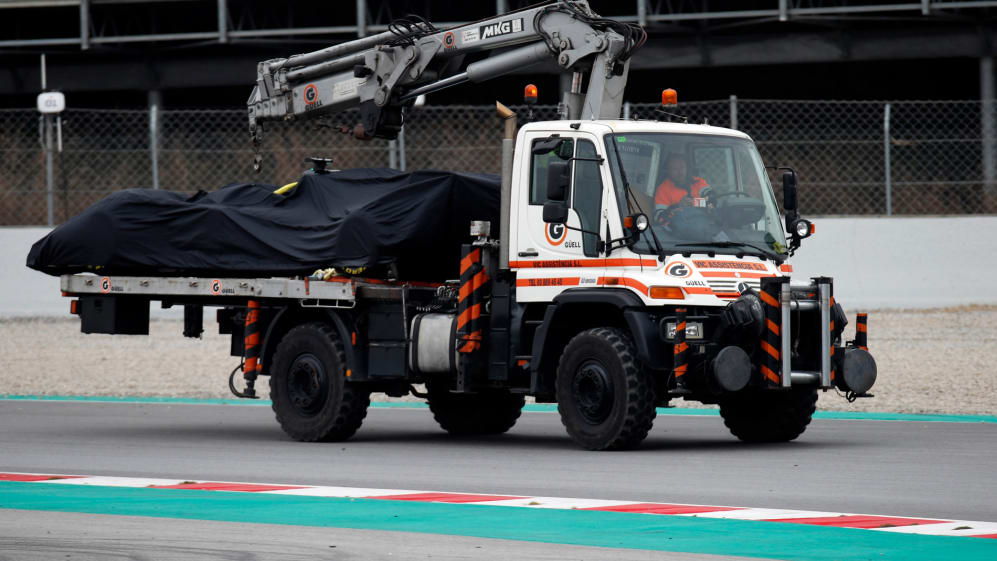 Their lap times may have been decent so far – but all in all it's been a difficult start to pre-season testing for Haas, with their cars causing four red flags across the three days in Barcelona, three of those coming on Wednesday.
Romain Grosjean was the first to encounter problems with the VF-19, pulling up with a fuel pressure issue on Day 1 of testing. Then Day 3 saw test driver Pietro Fittipaldi forced to stop with an ignition problem, with the same issue plaguing Grosjean later, before a last stoppage for the Frenchman in the final moments of the day.
"It was electronic problems which influenced the working of the engine," was the reason Haas Team Principal Guenther Steiner gave for Grosjean's last problem of the day. "The engine couldn't run safely anymore so we had to stop it.
"At least nothing is big broke, like when you break an engine," Steiner added. "[That's] worse, but we just need to find what causes [the problems] and then we'll get to grips with it. But we are still good in time in my opinion to find it, so that's why I'm not too desperate about it."
As if that wasn't bad enough, Haas had to deal with another, more niggly issue yesterday, when Kevin Magnussen's headrest was found to not fit properly, forcing Haas to replace him in the car with Fittipaldi for the rest of the day. That, at least, was an easier fix for the American squad, with the Dane set to return to the cockpit tomorrow.
"We just had to modify a little bit the headrest and the seat," said Steiner. "Nothing big, it was just adaption. Yesterday, it was just not time enough to do it in a safe manner, so we did it last night and tonight, here. It was not big, it's just that if you lose half an hour or an hour [to fix it during the day], there was no point to do it."
Steiner went on to call the issues 'annoying more than frustrating', but at least took comfort from the fact that all three of Fittipaldi, Magnussen and Grosjean appear to like the VF-19 – the team finishing with the third fastest time on both Days 1 and 2 – while Fittipaldi and Grosjean, despite the three red flags on Day 3, still managed to clock up 117 laps between them.
"Today it wasn't too bad because in the end," said Steiner. "We ended up with more than 100 laps anyway, because the stops were shorter, but it's never good when you stop," said Steiner. "We would love to do 160 laps, and if we could, 200, so it's always when you stop and lose time, that's never good. But I wouldn't call it frustrating – it's annoying more than frustrating because we know the car is okay, the car has good potential, the drivers like it, so that's good. We just need now to sort out these little gremlins."