Steiner admits Grosjean could 'be very challenging' at times but will leave Haas having been an 'asset'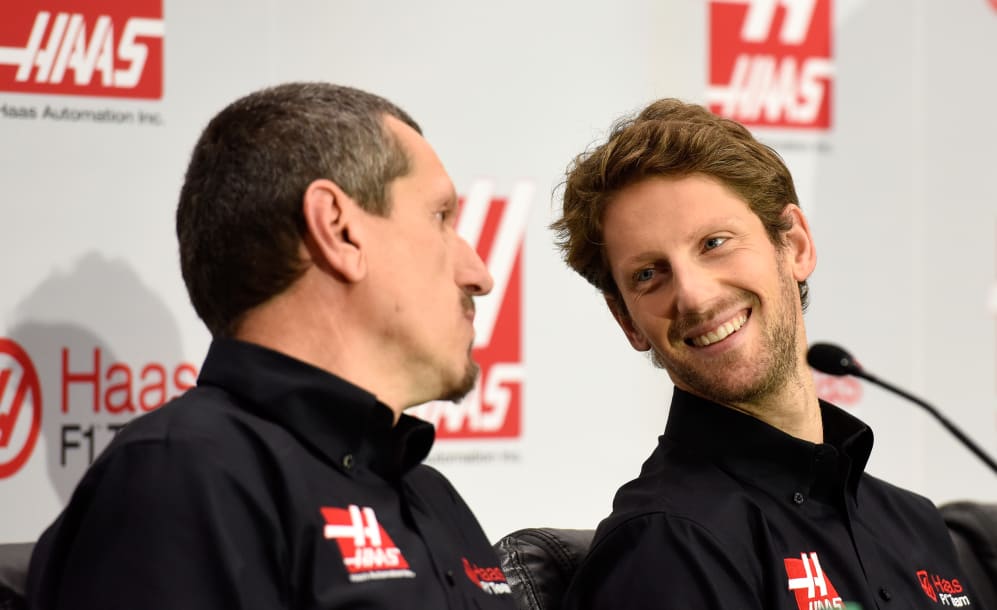 Haas boss Guenther Steiner has admitted that Romain Grosjean has been challenging to manage during his time with the American team, but believes that overall the Frenchman has been an 'asset' during his five-year stint with the squad.
Grosjean joined Haas at the very beginning, going on to score the team's very first first points in their first race at Australia in 2016. He's since been a key force in helping them develop into a solid midfield team, peaking with fifth place in the constructors' standings in 2018.
WATCH: Grosjean and Latifi explain the crash that triggered Grosjean's sweary radio rant in Turkey
But while there have been ups, there have also been a fair few downs, Grosjean's form tailing off and the Frenchman growing increasingly frustrated, with mistakes having occasionally crept in.
Speaking about Grosjean's role in Haas's growth in F1, Steiner said: "Romain can be very challenging at moments but when you get him on the right day and the right time he was a very big asset to the team and I think we have to thank him as well what he did for us.
"He believed us at the beginning, he was with us five years, we showed that we believed in him as we could have let him go after three years, after four years, but we kept him because sometimes he can be Romain.
"I call it 'being Romain' - there is no word for it, which is tough to manage, but otherwise he was a great asset for the team and he will go into the history of Haas F1. He is a big part of it forever."
Grosjean defended himself against the critical part of Steiner's comments, saying that mistakes are more likely when the car is trickier to drive.
"I think I've brought to the team a fair bit," said Grosjean, who scored all of his 10 F1 podiums during his time with Lotus. "I've had moments, yes, I've made mistakes but who doesn't? I think also when you have a poor car you need to try to drive to 105% to get anything good and when you drive to the level there are high chances you're going to go mistakes.
"When you have a top car, you can drive at 99.8% and that means you're more consistent. I've known both situations and that's why I can say that.
"Am I difficult to manage? I don't know. Some people did that very well with me in the past so I guess it's possible."
With a seat to remain in F1 not forthcoming, it looks like 34-year-old Grosjean's Grand Prix racing career may well end with the season-closing Abu Dhabi Grand Prix.