Steiner unaffected by Grosjean's 'well-broadcasted' Russian GP radio criticism of Haas
Haas might have two open seats for 2021 at this stage of the season, but that doesn't mean Guenther Steiner is going to hold Romain Grosjean's complaints against him.
The Frenchman had a difficult weekend in Russia, struggling with the car balance throughout and often being heard over team radio venting his frustration. After further messages during Sunday's race included criticism of how the car is performing, Grosjean's public comments did not concern his Team Principal as Steiner joked that it gives him less explaining to do.
READ MORE: Ferrari juniors Mick Schumacher and Callum Ilott to make F1 practice debuts at Eifel GP
"It's a tough feeling but I think what happened to Romain was very well broadcasted," Steiner said. "He talked to the people [watching] so I don't have to do this when I speak with you guys in the press! He broadcast very well what he thinks about the car, so good for him.
"I guess he wants to make sure that you guys know as well! It's just him being sympathetic to you guys so you get it live so I have to do less work. He tries to be nice with me, giving me less work so he broadcasts it directly, so I have to do less work. So maybe that will help with the driver choice if he tries to help me!"
It was put to Steiner that a driver who is willing to keep such complaints in-house might be a better fit for Haas, but he doesn't agree that they need to make a change based on team radio comments.
WATCH: Say What? Hamilton and Ricciardo star in the best of team radio from Sochi
"I wouldn't say so, it's just getting old after a while, because we know what is wrong. I'm always very honest with you guys what is happening that we are not happy and are not trying to hide anything, it is just a way to do things and if he feels that is the right thing then that is what he should be doing."
It wasn't all doom and gloom for Haas in Sochi either, with Steiner encouraged by how competitive they were against their rivals as Kevin Magnussen finished 12th.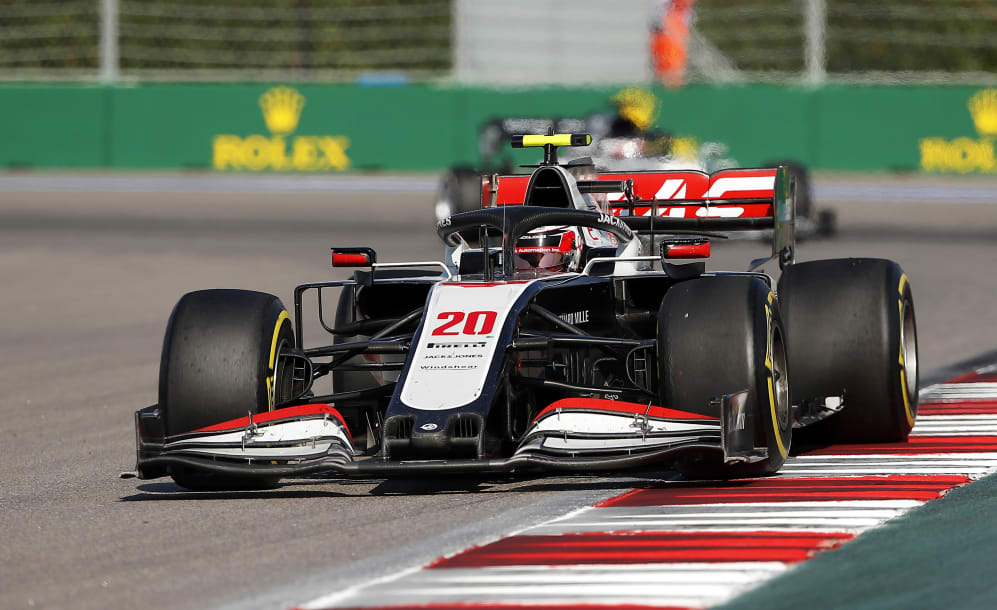 "We need to get a little bit more lucky with someone retiring but we cannot count on that, that is not something you can control and should never count on. But I think the opportunity was missed when Kevin lost quite abut of time under the Virtual Safety Car as if he could have kept the distance to [Antonio] Giovinazzi which we had before the Virtual Safety Car I think he would have been safe.
"It's still not points as he would have been 11th not 12th, [Alex] Albon was too fast for us as he got by. But it was interesting because at least we are fighting for something. It's exciting, you're not just cruising around and trying to get to the end, you're fighting for every little bit and that is what we need to do until we get better with the car."