Strategy cost us today, says Leclerc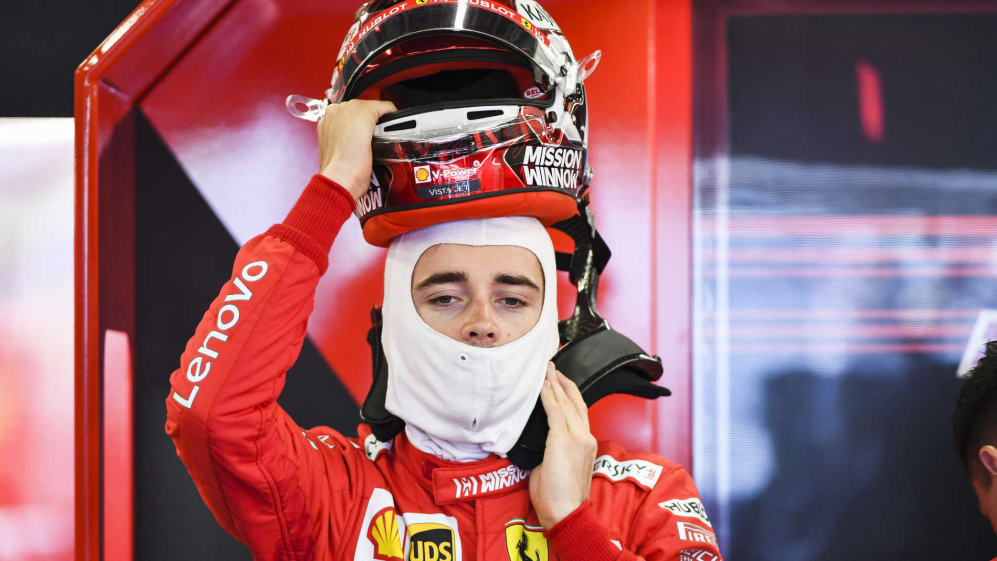 After his crash in qualifying left him eighth on the Baku grid, everyone was expecting a storming drive from Charles Leclerc. And we got one – for the first half of the race at least. But then the Ferrari star's race started to unravel.
Starting on the preferred medium tyres – all those ahead were on softs – Leclerc moved rapidly up the order in the opening stages, so much so that as the frontrunners pitted, by Lap 13 he was leading the race.
But Ferrari chose a long opening stint for their young driver - perhaps gambling on a Safety Car being called, rather than being aggressive with a two-stop strategy - and by lap 32 those on fresher rubber who had already pitted were catching and re-passing him. It meant that by the time Leclerc made his stop on Lap 35 he was down to P5 – the position in which he would eventually finish the race.
Asked why the team had not pitted him earlier, Leclerc said: "To be honest I believe there is a reason for that - I need to look at the data first before making any comments.
"They have a lot more data than I do of the car - out of the car – but overall I felt I lost a little bit of time once Valtteri [Bottas], Lewis [Hamilton] and Seb [Vettel] passed me. We need to look into that."
After that it became clear that Leclerc had little chance of moving back up the order, hence the decision to make another late stop for some fresh tyres and go for the fastest lap. It paid off – the Monegasque driver duly delivered a new lap record and collected the new-for-2019 bonus point.
"I actually asked is there any possibility for us to come back, and they told me no. So then from that point onwards it was not anymore trying to push to catch them, but just to try and save the tyres and do the fastest lap when I had the opportunity to
"So that's why I think the second and third stints were nowhere - not because the pace was bad, just because we had no chance to come back in front."
But while Leclerc admitted his strategy had not worked out well today, he stressed again the real problem was his of his own making – the qualifying accident that left him very much out of position on the Azerbaijan starting grid.
"Obviously today has not been ideal, but mostly because the strategy cost us. It could have been a very positive race, but to be honest there's nothing wrong with Ferrari, it's just myself yesterday.
"I won't put myself down again - I did it enough yesterday – but I did a mistake and I'll learn from it to come back stronger."
His fifth-place finish – combined with his fastest lap point – means Leclerc now also stands fifth in the driver standings on 47 points, four behind Red Bull's Max Verstappen and five adrift of team mate Vettel.