Interview
SUNDAY CONVERSATION: Hans Stuck on crossing Grand Prix racing's generational divide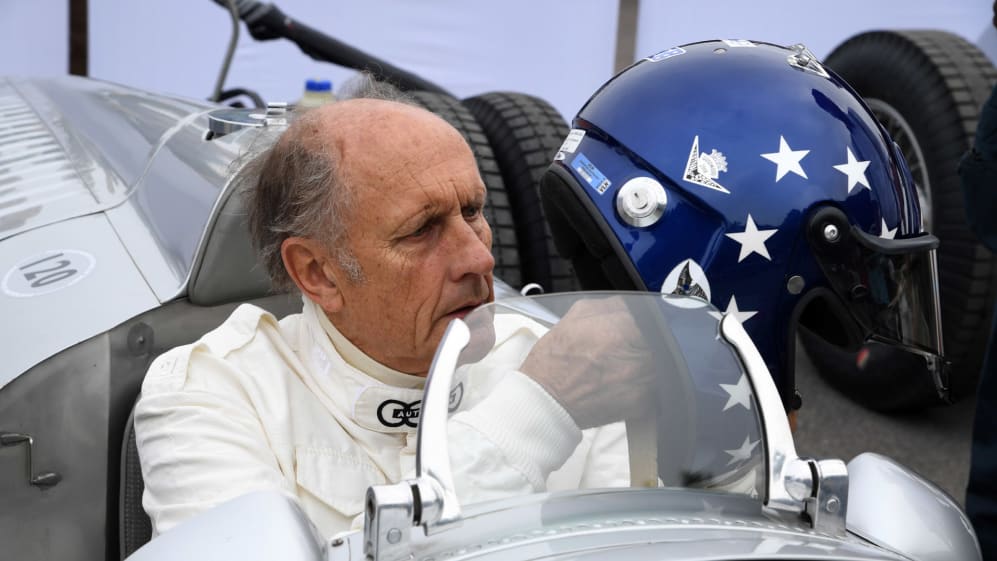 Renowned as one of motorsport's great all-rounders, younger Formula 1 fans may not realise that Hans Joachim Stuck's career included no less than 74 F1 starts – or that his famous father, a Grand Prix legend of the 1930s, made three in the 1950s. In this weekend's edition of our regular interview series, the ever-effervescent German talks about driving for Bernie Ecclestone in the '70s, about climbing back into the cockpit of a favourite F1 machine, and about the emotion of following in his father's wheel tracks in an icon of the pre-war Grand Prix era…
Imagine the situation. 80 years after your father raced the car up the famed hillclimb course at Shelsley Walsh in Britain, you are invited by Audi to drive an exact replica of the same C-Type Auto Union Grand Prix machine up the same hill…
When Hans Stuck Snr blasted the 550 bhp V16-powered monster up the narrow hill in June 1936, spectators' jaws literally dropped. This was a year before the Zwickau cars or their Stuttgart rivals from Mercedes raced at Donington, so nobody had seen anything like it in England. Spectators came by trains and special buses; some even walked the 10 miles from Stourport-on-Severn. It must have been, as somebody suggested when Hans-Joachim himself took the wheel all those years later, the equivalent of the Apollo space programme turning up at a local air show in the Thirties.
A Grand Prix winner, Stuck Snr's prowess in hillclimbs won him three European Mountain Championships and earned him the soubriquet 'Bergkönig' or 'King of the Mountains'. At Shelsley his smooth and unruffled effort of 45.2s on a damp track undercut Raymond Mays' previous record of 45.6s, and astonishingly he repeated the figure exactly on his second run. That remained the yardstick until Whitney Straight recorded 41.2s with a supercharged 2.5-litre Maserati 8C in September 1933.
When the leafy greenery of Shelsley once again echoed to the sound of a supercharged German V16, 'Hanschen', a Grand Prix driver in his own right, of course, was at the helm during the July 16/17 Classic Nostalgia weekend. Whenever we meet, we laugh as we remember nostalgia that day as thick as Castrol R.
"I accompanied my Father to races and got the 'fuel virus' very early!" he explains, exuding the endearing enthusiasm of a child in six foot two adult form. "When I saw the preparation of the cars and when he lined up to start, there was for me no other idea than becoming a racing driver."
On one occasion he waited at the top for his father to complete a hillclimb. "All these young drivers were standing there waiting to see what he'd do, and he set the fastest time, aged 60. They said, 'How can we beat this old fart?' This was something I'll never forget, because he was a real king of the mountains."
Hanschen was a VAG ambassador and had driven the C-Type replica on several occasions, but he admits, "I was looking more than forward to that because of two things that it brought me. First of all, to drive again my Dad's car; it is always a precious moment to know he was driving it and to realise how difficult it was in those days to drive a racing car like this. And secondly, I had heard so much about this historic place, Shelsley Walsh. I'd never been there before - but I was really very keen to be!"
He was an F1 racer by the time his father passed way in Grainau at the age of 77 on February 9th, 1978.
"Dad enjoyed every race I did as a young kid. He taped the F1 races and we discussed them afterwards. He tried very carefully to persuade me to try this and try that, but never put pressure on me."
If there was true justice in F1, Hanschen would have won the 1977 US Grand Prix East for Brabham after qualifying second to eventual winner James Hunt and leading easily in the wet before the car jumped out of gear after 14 glorious laps. Podium finishes in Germany and Austria thus remain the high points of his F1 career, but other achievements such as two victories at Le Mans and the 1990 DTM title provide lasting evidence of his talent.
"You know," he grins, "Bernie (Ecclestone) had asked me to race the Brabham Alfa Romeo in 1977 after we lost Carlos Pace, and he told me that it was likely that Niki Lauda would be joining John Watson there in 1978. But that if I could win a race before then, he'd really like to keep me. And there I was, heading for that win, when the thing jumped out of gear.
"Afterwards, Bernie just looked at me and said, 'I'm sorry!' And I knew what he really meant."
A racer to the core, in April 2007 Stuck suffered a serious accident at the old Nurburgring racing a BMW Z4, when he struck a stationary car while passing a slower competitor. He sustained a cracked vertebrae and breastbone and bruising to the heart and missed attending the Spanish GP for television, but was back in harness by Monaco. Weeks later, despite another scare thanks to a resultant blood clot in his head, he was racing again – in the 24 Hours at the Nurburgring…
"You know what I did last week?" he asks energetically the last time we met, anxious to share the fun. "I drove my '76 Jaegermeister March Formula 1 car!"
Wow! Where? He trembles with excitement, the grin that is never far from his face growing all the while.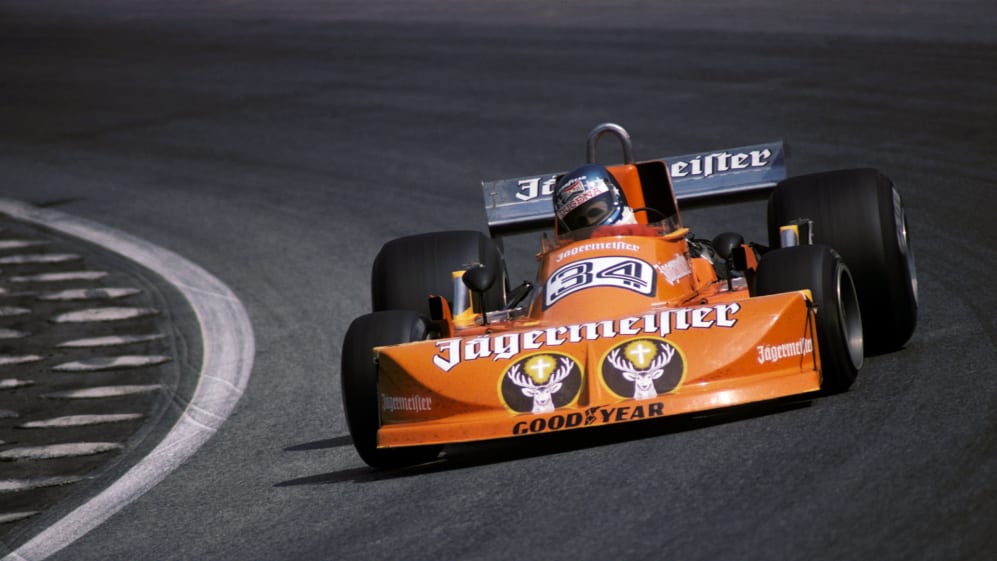 "Jaegermeister has refurbished the car, they bought it from somebody in the States. It's completely new. I went to Ochersleben. It has the original seat in it, and I still fit. Yes! I have the same weight as I did in Formula 1 and by the time I was in the second corner, I went immediately on the gas, like always."
So how many laps did he do?
"40."
40 laps?
"Yes, of course! It was so exciting. And you know what I did afterwards? I called Bernie and said, 'Hey, listen buddy, I drove my old Formula 1 car. And this is real driving because it means changing gear, clutching, heel and toe, you know? Drifting with the power!' He said, 'Do me one favour, get me one…' Nowadays I let him do far less than what he says. He can't do this. But this driving, it was fantastic! So cool!"
There is nobody quite like Hans Stuck. The enthusiasm is infectious, and he's one of those guys who just makes you smile, whether it's when you are having a face-to-face conversation with him, or he just comes across your mind every now and then. He just loves the sport so much, and he want to share that. "I was in Goodwood with it," he says of the C-Type, which is an exact replica. "And I drove it at the legendary Avus when I was in Berlin, but without the banking. I drove at it the Grand Prix of Berne, which was in 2009. I drove it in the Historic event at Monte Carlo, five demonstration laps."
The crowd were rapt whenever the silver machine fired up and ran at Shelsley, and spectators all the way up the hill adored the fact that when he came back down, Stuckie kept blipping the throttle to give them all an extra thrill.
"The engine has fantastic throttle response, and there is lots of torque. I only ever used part throttle, but still I could spin the rear wheels very easily. On the straightaway, no problem."
So what's uppermost in your mind when you're driving something that represents a piece of iconic motoring history, that's to all intents and purposes identical to the car that your Dad once raced? How much do the emotions intrude on the tricky task of keeping it all pointing in the right direction?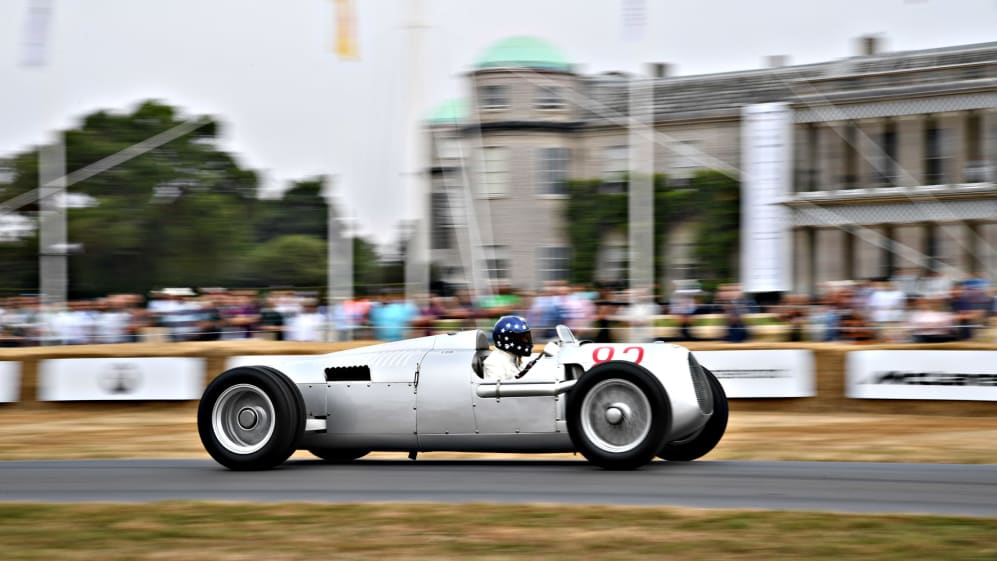 "The funny thing on this car is you sit so far in front. You are aware of a lot of engine behind you! When I went over to drive it in Monte Carlo, and again here, people keep saying, 'Hey, you're going sideways like your Dad,' but I didn't feel it. The seat is so far in front of the centre of gravity, you sit so much up front, that you either don't feel it or you feel it very late."
He raves about the gearshift, in particular.
"It is still amazing how good the gearbox is. It's fabulous, fantastic, even by modern standards.
"The most important thing is for me not to destroy the car because it is history. The car or myself, that's why I don't do any classic car racing, because they're slightly too dangerous. If you have a crash, that's no good. Just enjoy it, do what you think you can do with the car. Keep living it and enjoying it. I think rather than go up a hill like Shelsley for a record in let's say, whatever seconds, it's maybe better if I go 10 seconds slower, because people see me for 10 seconds longer. That's right, isn't it?
"That was such a fantastic weekend for me, and for my wife Uschi and her sister Silka. The weather was good and look, there aren't so many occasions that there's a legendary car which was driven by a legendary man and the son is still there also racing. We don't have it so often. I mean this is history, you know?"
One fly in the balm that day was that he was obliged to wear his famous blue full-face helmet with its white stars, because of MSA safety regulations. He's been desperate to keep things in period and wear a leather flying helmet like his Dad. "I bring my Dad's goggles and everything else which I can, the leather cap, whenever I am driving this car," he smirks. "We had to do a further run after the official one, as part of something audio-visual we were doing with Audi, so I wore it then…" He grins like a naughty schoolboy, heading for a crafty cigarette behind the bicycle sheds.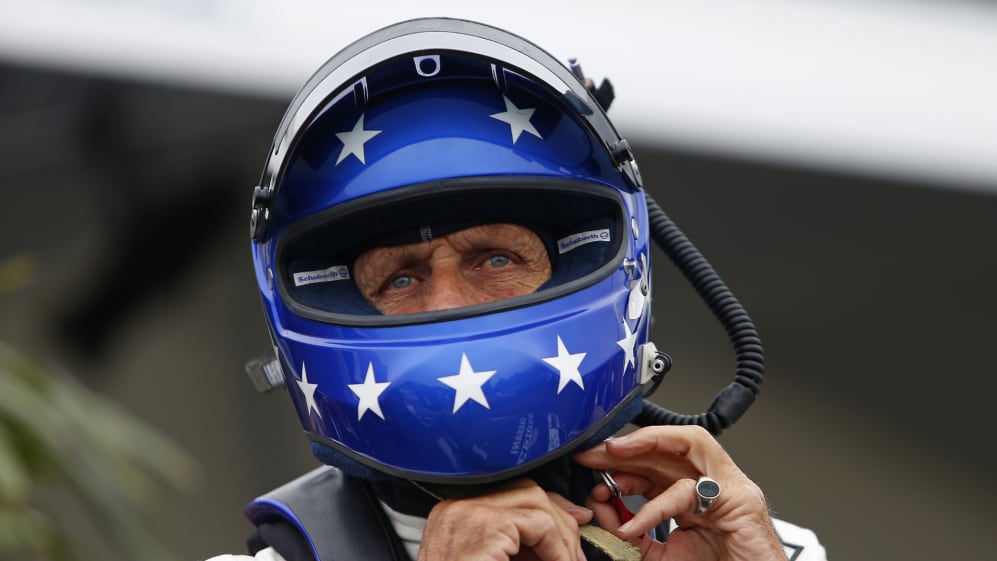 When you look at a car like the Auto Union it reminds you just how heroic drivers were when such brutal machines were in their prime.
Imagine doing 200 mph in a C-Type, on the long straights at, say, Pescara, threading through buildings and trees…
"Can you imagine a nowadays driver driving this car for over 500 kilometres?" Hanschen ponders, his eyes blazing.
Yeah, in the rain.
"Ha! Not in the rain, definitely, no way!"
Except that you know in his heyday he would have done precisely that if necessary. And as beautifully as he drove the Brabham that day in Watkins Glen. Like father like son.
So how about driving the C-Type at Shelsley? Just how much did that resonate?
He hunches his shoulders, and again flashes that big kid's grin.
"On the way up I had to concentrate but on the way down I thought of my Father, how crazy must he have been to drive this car up there, full speed, 100 miles an hour.
"And you know, I'm not shy to tell you that when I was on the way back down after the run, I had tears coming down my cheeks. I was imagining him, and seeing the people enjoying it - feeling myself enjoying it. It came as just a precious moment. A day in paradise."