Feature
Vettel's farewell and the fight for P2 in both championships – What To Watch For in the Abu Dhabi Grand Prix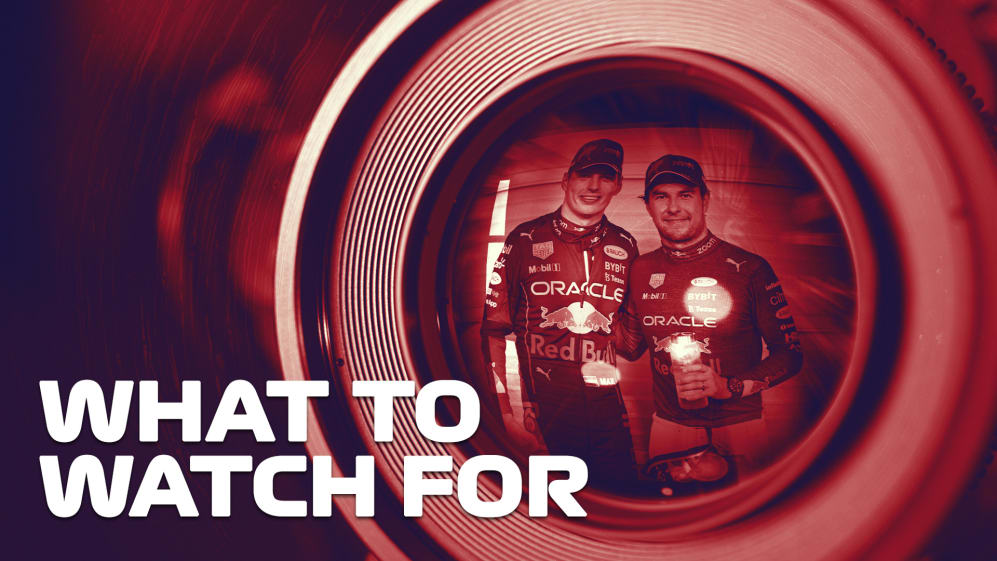 From the battle for second-place honours to Sebastian Vettel's final race before retirement, and from how the midfield battles are shaping up after Saturday's qualifying to reliability issues to watch out for, Chris Medland pick out some key areas to keep an eye on when the lights go out at Yas Marina…
1. The fight to be vice-champion
When drivers reflect on their careers, they obviously focus on the wins and titles, but that doesn't mean there isn't a lot of pride on the line when it comes to trying to finish as the runner-up in the standings. On top of the kudos of doing so, securing second place can also come with contractual bonuses for some, so there can be multiple reasons why it becomes a priority.
READ MORE: Verstappen storms to pole as Red Bull score 1-2 in final qualifying session of the season at Yas Marina
For Charles Leclerc, it's the target to get the maximum out of a season that promised so much in the opening few rounds before his title challenge fell away. And for Sergio Perez, it's the opportunity to provide Red Bull with their first ever one-two in the drivers' standings.
For both it would also be their best-ever championship finish, and it couldn't be any closer as they head into Sunday's race level on points.
The equation is simple: whoever finishes ahead of the other takes the honours. And if both fail to finish or are outside the points, then Leclerc will be vice-champion due to his greater number of wins this season.
With both drivers starting alongside their respective team mates, it could be a real team game that's played when the lights go out.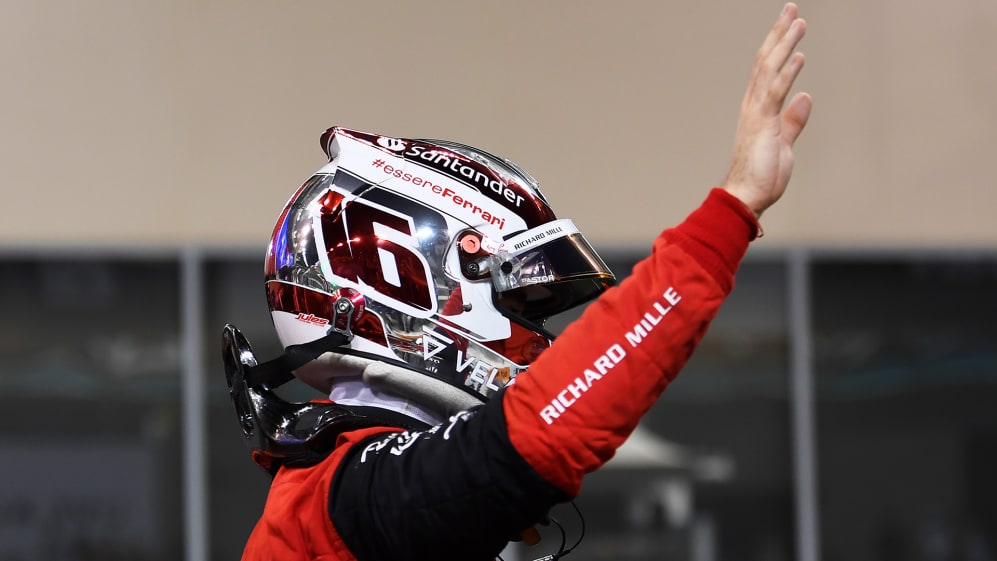 2. A similar fight in the constructors'
The drivers' championship might be requiring teamwork this weekend, but it's usually the constructors' that brings such scenarios to mind. And Ferrari can't take their eye off the ball when it comes to how many points they score as a team overall.
Despite boasting four wins to Mercedes' one so far this season, Ferrari only have a 19-point cushion over the Silver Arrows in the fight for second place in the teams' standings, a gap that looked like being even smaller at one stage last weekend when Mercedes claimed a one-two at Interlagos.
READ MORE: Hamilton says brake problems and 'bouncing' cost Mercedes after third row showing in Abu Dhabi qualifying
In the end, impressive work from Ferrari ensured they limited the damage in third and fourth, and a stronger showing so far this weekend both from themselves and from Red Bull means it's looking tougher for Mercedes to outscore them by the required margin.
But stranger things have happened, and Mercedes have been impressive in picking up the maximum amount of points available to them on a regular basis so far this season. Given the fact their car has also been more competitive since an upgrade introduced in Austin – putting them in a position to fight for victory at each of the last three races – they will certainly be putting up a stern challenge.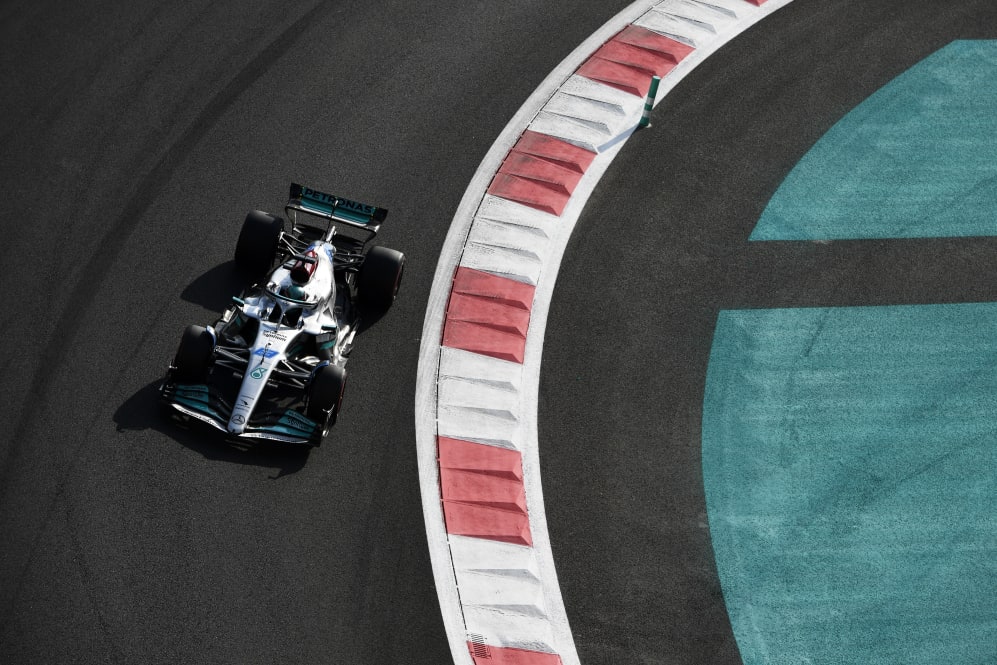 3. Vettel's farewell
Sebastian Vettel starts a very encouraging ninth after a strong qualifying, but whatever happens on Sunday night, you need to keep an eye out for whenever his race comes to an end. Hopefully it's not until the chequered flag with a strong result, but whenever it may be it's sure to be an emotional moment as the four-time world champion completes his final laps in Formula 1.
There are tributes galore across the grid – including Vettel replica helmets being run by Fernando Alonso and Mick Schumacher – and as it's the final race of the season there could also be some pretty spectacular gestures after the race ends, with Vettel and Hamilton flanking Alonso for synchronised donuts here four years ago when the Spaniard originally retired from F1.
READ MORE: 'I enjoyed every lap' – Vettel delighted with final F1 qualifying run but wishes he had 'one more set of tyres'
It will also be time to say goodbye to Schumacher, Daniel Ricciardo and Nicholas Latifi – for now at least – as they complete their final races before losing their current seats and facing new futures.
For Schumacher and Ricciardo, they're likely to be seen again in reserve roles at other teams, but all three will want to bow out on a high.
4. More constructors' championship tension
There is big money on the line when it comes to the finishing positions for the teams at the end of the season, as just one place higher or lower in the standings can lead to a swing of tens of millions of dollars in prize funds.
The closest battles are for sixth place – where Alfa Romeo hold a five-point advantage over Aston Martin – and eighth, as Haas currently lead AlphaTauri by just two points.
FACTS AND STATS: Red Bull secure first front row lock-out of the year in Abu Dhabi
Aston are well-placed after Vettel's qualifying performance and with Zhou Guanyu starting 15th ahead of his team mate Valtteri Bottas in 18th, while it's the younger drivers leading the Haas vs AlphaTauri battle with Yuki Tsunoda and Mick Schumacher starting 11th and 12th respectively.
Some of the midfield fights have been thrilling to watch so far this year, and Sunday night promises more of the same with major rewards on offer.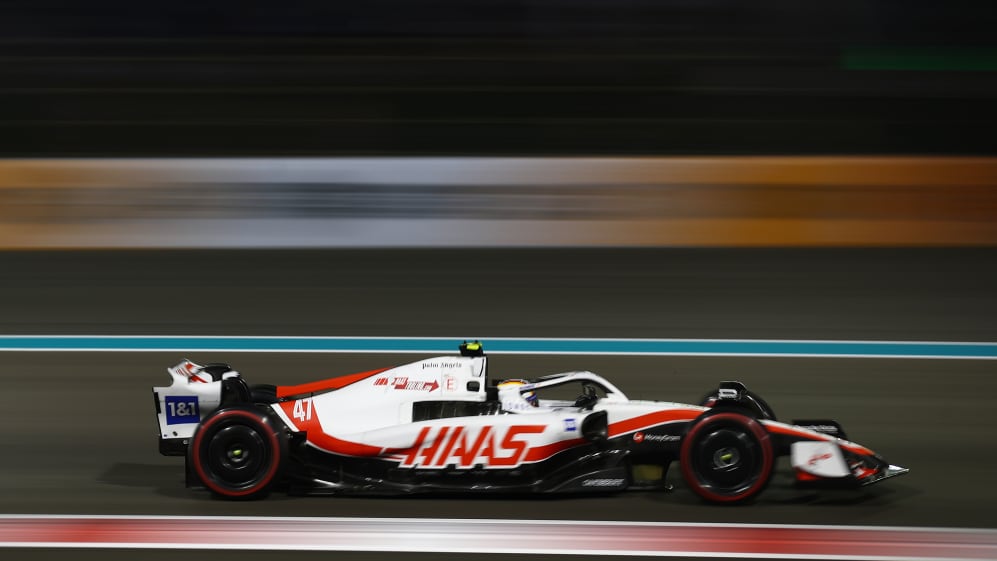 5. Final race reliability
When it gets to the final round of the season, some of those undecided battles can also come down to aspects out of a driver's hands.
Teams are constantly pushing the limits during the year but this weekend their machinery only needs to finish the final race, with no need to worry about another Grand Prix in a few weeks' time. So wherever the last round of the season is held, they seek as much performance as possible, and with it comes a slightly increased risk of issues.
HIGHLIGHTS: The best action from qualifying as Verstappen storms to pole position in Abu Dhabi
Retirements due to reliability problems have been particularly damaging in the midfield battle, with McLaren failing to score at Interlagos, and Alpine moving comfortably ahead in the fight for fourth, but it has tended to be Alpine who have had more headaches in terms of reliability similarly suffering a double-DNF in Singapore that reignited that particular scrap.
It's not just reliability that can play a part either, with the stakes higher for the drivers as there's no chance to make amends in a future race. It's elbows out time when there's a lot riding on the result for their teams.