Feature
The Saudi Arabian Grand Prix by numbers, as the world's fastest street circuit prepares for its F1 debut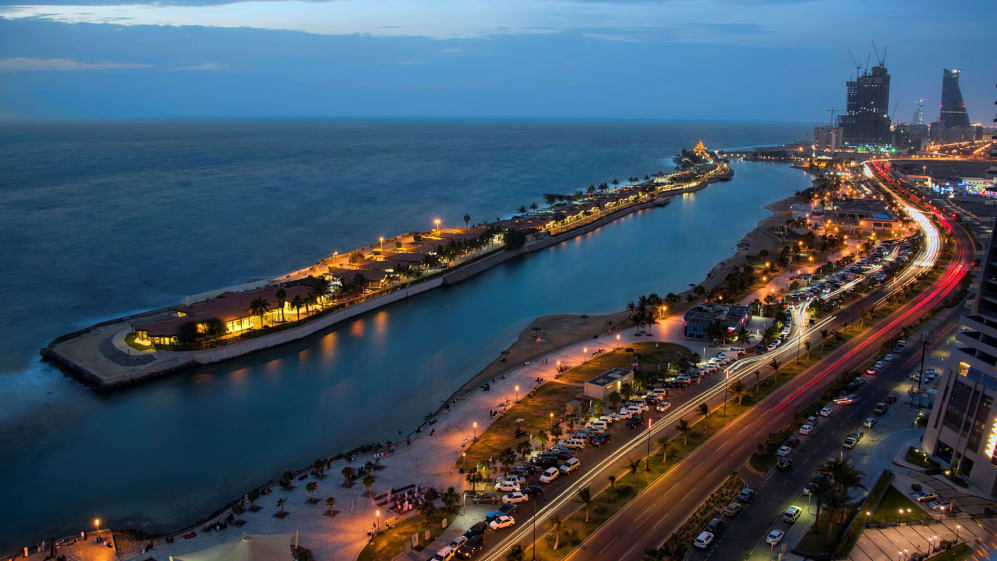 The world's fastest street circuit is ready for the inaugural Saudi Arabian Grand Prix on December 5. Here are the key numbers to get you up to speed…
6.175
The Jeddah Corniche Circuit will be the second-longest on the 2021 calendar at 6.175km, just over 800m shorter than table-topper Spa. It'll take around 1m 27.9s to complete a lap in qualifying trim and 1m 33.8s in the 50-lap race, according to our simulations, based on the addition of not one, not two, but three DRS zones (subject to confirmation by the FIA).
READ MORE: What does Verstappen need to do to win the title over Hamilton in Saudi Arabia?
12
There are several sweeping corners dotted around the 27-turn track. Sixteen of those are left-handers, 11 are right. One of those is the very impressive Turn 13 hairpin that is banked at 12 degrees. That's three degrees steeper than Indianapolis' banked corners and seven shy of those at Zandvoort. Expect it to be a high G-load (around 4.9 lateral G) and high stress circuit for the drivers.
322
We say it's the world's fastest street circuit, but just how fast are we talking? Well, our simulations suggest the cars will hit an eye-watering top speed of 322km/h, with a staggering average speed of 252.8km/h, which incidentally is slower only than Monza based on this year's schedule.
3,300
A long track means a significant amount of safety features are required in Jeddah. Aside from the 13km of catch-fencing, which aims to prevent debris reaching spectator areas, there are 3,300 pieces of concrete wall that will be slotted together, along with 3,000 TecPro barriers.
READ MORE: What does Verstappen need to do to win the title over Hamilton in Saudi Arabia?
37,000
Progress on the track construction is continuing at pace, with the 1,250-strong construction team close to completing the asphalt layering process, which when finished will have seen a staggering 37,000 tonnes of asphalt put down.
7
F1's Motorsport team have worked closely with Tilke, renowned for having a hand in countless circuits on the F1 calendar, to design a track that puts overtaking at the heart of the project. There has been a real focus on quality passing rather than easy DRS-assisted overtakes. There are seven grandstands, with T1 and T27 the best spots to view the action if you want to maximise your chances of seeing a pass.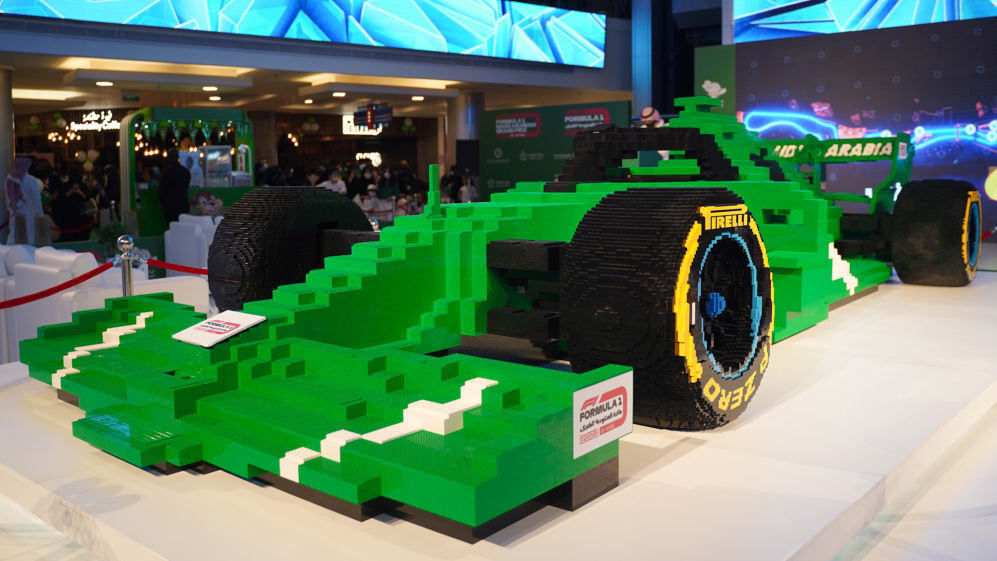 1,500
The inaugural Saudi Arabian Grand Prix will be a night race, with floodlights to be erected around the 6.175km circuit, delivering lighting levels of 1,500 lux, which explains why there is more than 20,000 metres of electric cabling.
12
The setting will be spectacular, with the Jeddah Corniche Circuit sitting on the shores of the Red Sea. You'll find striking coral reefs to the west, stunning deserts to the north and imposing mountains to the east. The track sits between the island mosque and new marina, 12km from the centre of the country's second largest city.
504,242
The Saudi Automobile & Motorcycle Federation broke the record for the largest Lego brick Formula 1 car ever built (above), as part of their promotion for this year's race, with Guinness World Records officially verifying the feat. The green brick car was made up of 504,242 Lego bricks, running 5.710m long, 2.048m high and 1.072km tall.
Click here to discover more about the inaugural Saudi Arabian Grand Prix.