Feature
The story of America's lesser-known Grand Prix winner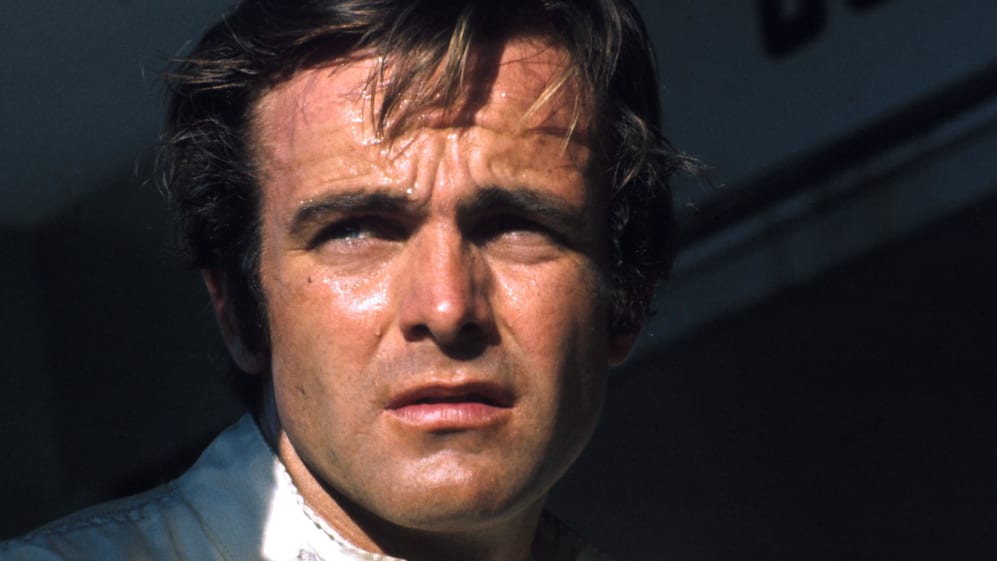 Mario Andretti is a household name and US racing legend; Phil Hill revered as the first American to win a Grand Prix and the world championship; and Dan Gurney fondly remembered for building and racing the only American car to win in F1. But how many people know Peter Revson, the fifth American to have won a GP? Ahead of the United States Grand Prix in Austin next weekend, David Tremayne tells the story of a dashing racer lost too soon...
As befitted his birthright as heir to the Revlon cosmetics empire founded by his father Martin and uncle Charles, Peter Jeffrey Revlon Revson was an urbane character, a deep thinker prone at times to quiet cynicism. When he was racing he was happy to discuss it, but could just as easily discourse about Hemingway, philosophy and sailboats. He was a jazz fan, and loved the alto sax. Women found him irresistible.
After working for Seagram's market research department and then on Madison Avenue for Williams & Saylor advertising agency, he started racing the Morgan he'd bought in Hawaii in 1960. He was second in his first race, and won the next.
Three years later he scraped together $12,000 from savings and the remains of the trust his mother Julie had set up for his education, and headed to Europe equipped with a Formula Junior Cooper, a Ford Thames bread van called Gilbert, and mechanic Walter Boyd. Like fellow hopefuls Chris Amon and bike star Mike Hailwood, he washed up on veteran racer/manager Reg Parnell's shore.
On his F1 debut in a tired Lotus-BRM he finished ninth in the 1963 Oulton Park Gold Cup, and ran in four Grands Prix and five non-championship races with Parnell again in 1964, in an old spaceframe Lotus 24 with BRM V8 power as team mates Hailwood and Amon had monocoque Lotus 25s. His best Grand Prix result was 13th at Monza, but in the non-title races he was fourth at Solitude and sixth at Enna.
"He was a real gentleman," Parnell's son Tim remembered. "He was going to drive an F2 car for us the following season, but he got signed up for Ron Harris in the works F2 team." Revson made the best use of that opportunity, and also walked the Monaco F3 support race in 1965 in one of the film maker's cars.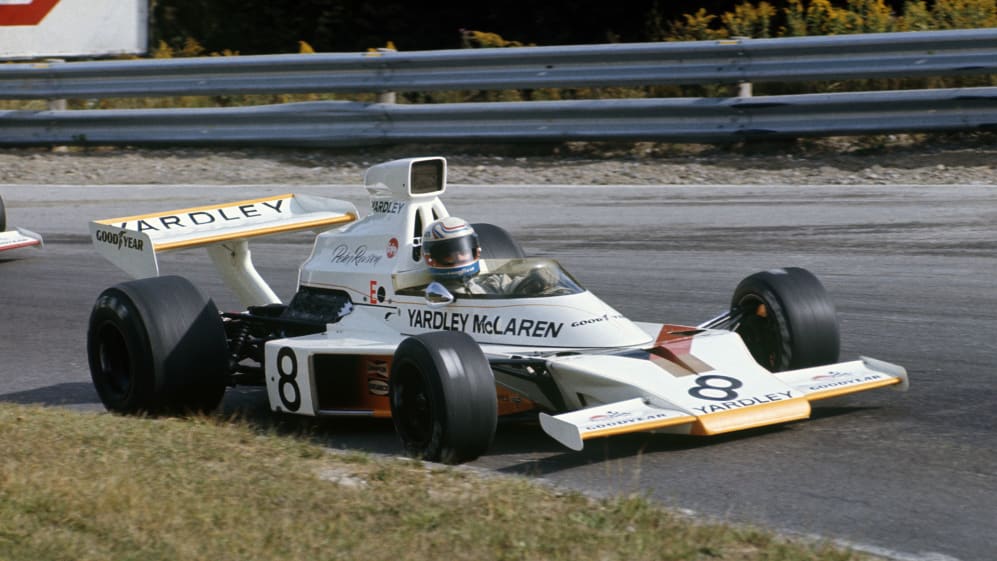 Revson was disillusioned with his meagre results and went back home to focus on building his career in CanAm sportscars and the popular TransAm series. It rocked him when his brother Doug was killed when he ran into a backmarker in the Grena F3 Grand Prix at Djursland Ring in 1967.
They had frequently fought, figuratively and literally, but he flew straight back from the funeral and channelled everything into victory in a Mercury Cougar in the TransAm race at Bryar Motorsports Park in New Hampshire.
Things began to turn for him in 1969 when he took an unfancied, normally-aspirated Brabham BT25 Repco from 33rd to fifth place in the Indianapolis 500, but it burned him that Mark Donohue took the Rookie of the Year honours. The following April he partnered Steve McQueen to second place at Sebring in the actor's Porsche 908, the pair of them defeated only by Mario Andretti's iron resolve not to be beaten by a movie star. McQueen got all the glory, but Revson drove nearly 11 of the 12 hours.
The real break came when Amon finally called it quits at Indy in May and handed his McLaren M15 over. Chris, the man who could take the Masta Kink flat at Spa without worrying about the houses and the trees, admitted that the Brickyard's wall spooked him. For Revson, it was the passport to the real Big Time.
"I always figured that you only get one chance," he said, and he parlayed that drive into a regular seat. In 1971 he stunned the Indy fraternity by putting his M16 on the pole at 178.696 mph and finishing second, 22.88s behind Al Unser Snr.
Former McLaren mechanic Hywel Absalom remembered him as "a pretty quiet guy, really. He was hyped up to be a playboy, but he really didn't play that part at all. In those days there were a lot more flamboyant drivers about, yet he was the one characterised with the playboy image.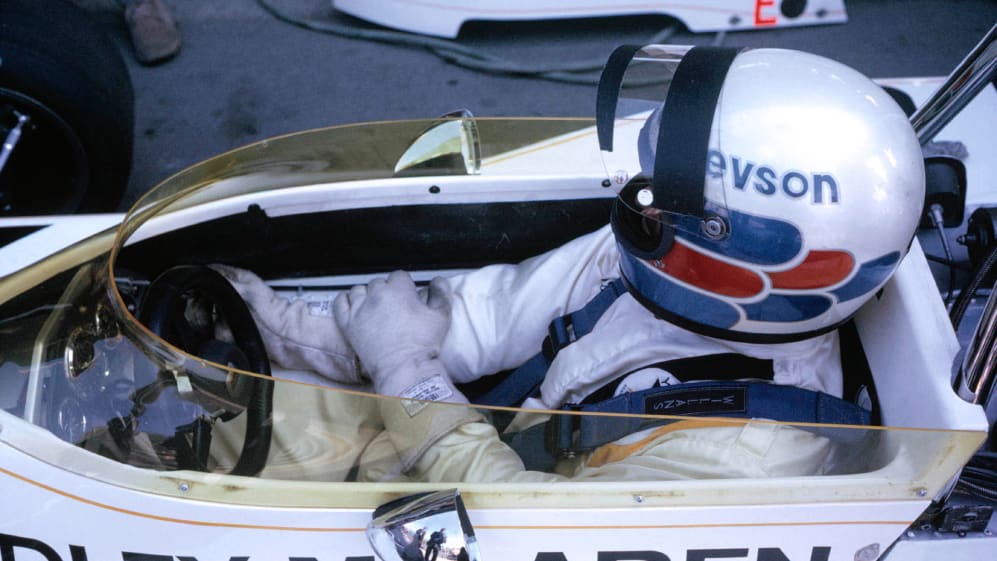 "I think he was very serious about showing what he could do, although it was better for him on the Indy front because they'd probably got more accurate American information on him. He just pulled that one out of the bag at Indy in '71. I remember him just hanging in there on the same lap as Al Snr in the race. When he was killed, he was still climbing as far as I was concerned."
There were other good things about 1971, for he had taken the regular seat alongside Denny Hulme in the CanAm series, and there he became the first American ever to win the title as his M8F carried on McLaren's glorious North American reputation.
At the end of 1971 came the thing he wanted most of all: another crack at F1. "Being an American, Indy is the race I really want to win, but where I want to race is Formula 1. That's my big challenge," he would tell reporters.
There were suggestions that Goodyear had bought him the ride in Ken Tyrrell's third car at Watkins Glen, but works manager Neil Davies recalled: "We took him simply because he was a very promising young driver."
They weren't the only ones who now felt that way. Though he qualified 19th only to retire on the first lap with oil on the clutch, Teddy Mayer was interested in his services for more than just USAC races in 1972. He would stand down from the CanAm (although plans to supplant him with Jackie Stewart eventually foundered through the Scot's ulcer), and step into the F1 team alongside Denny. Seven years after that first abortive sortie, he was back full time.
He learned a great deal as the year progressed, despite often having to switch each weekend between F1, Indy and the CanAm. He did nine of the 12 GPs, and there were thirds in South Africa, Britain and Austria to add to fourth in Italy, a fifth in Spain and a seventh in Belgium, where he fought back in style after a puncture.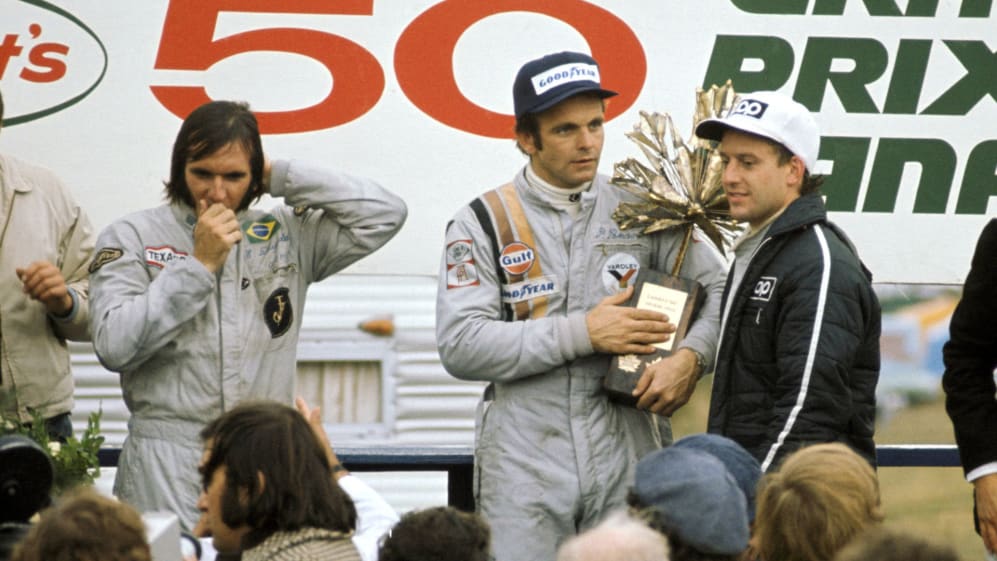 Best of all was pole position in Canada, where he finished second to Stewart after a brilliant recovery fight with stars Jacky Ickx, Clay Regazzoni, Emerson Fittipaldi, Hulme, Amon and Carlos Reutemann after his throttle had originally jammed in the closed position. In the qualifying stakes, he edged Denny out five races to four, and finished a very respectable fifth in the World Championship.
Though he was disappointed not to have won a race that year, his improvement caught many eyes. "Brands Hatch in particular was a very good drive," the late F1 writer Alan Henry remembered. "He was the only driver on the same lap as Fittipaldi and Stewart by the end of the British GP."
1973 was better still, as he finally established himself as one of the world's leading drivers. He was second to Stewart in South Africa, fending off Fittipaldi by a scant half second, fourth in Spain and fifth at Monaco. He was close, but somehow not close enough, to achieving his aspirations. He maintained there was something amiss with his car, and later it transpired that his wing adjustment slots were completely different to the other M23s.
And then came Silverstone.
He qualified on the front row, alongside Lotus's Ronnie Peterson and Hulme, and when all the dust from team mate Jody Scheckter's carnage had settled and Stewart had got two gears at once at Stowe, he calmly picked off Peterson for the lead on lap 39. Ronnie counter-attacked, but Revvie kept his cool and swept neatly home to his first GP win by 2.8 comfortable seconds. To add to his pleasure, the night before he'd backed himself for £150, with £50 each way at 14 to 1... He netted an £875 bonus.
Fourth place followed at Zandvoort, and third at Monza where he'd started from the front row again. In Canada he was again second fastest, and in a wet-dry race of total confusion he was eventually named the winner after everyone's lap charts had blown up. That one might have been a gift, but after Stewart had kept his Kyalami win despite passing under yellow flags, maybe he'd been owed a little good fortune.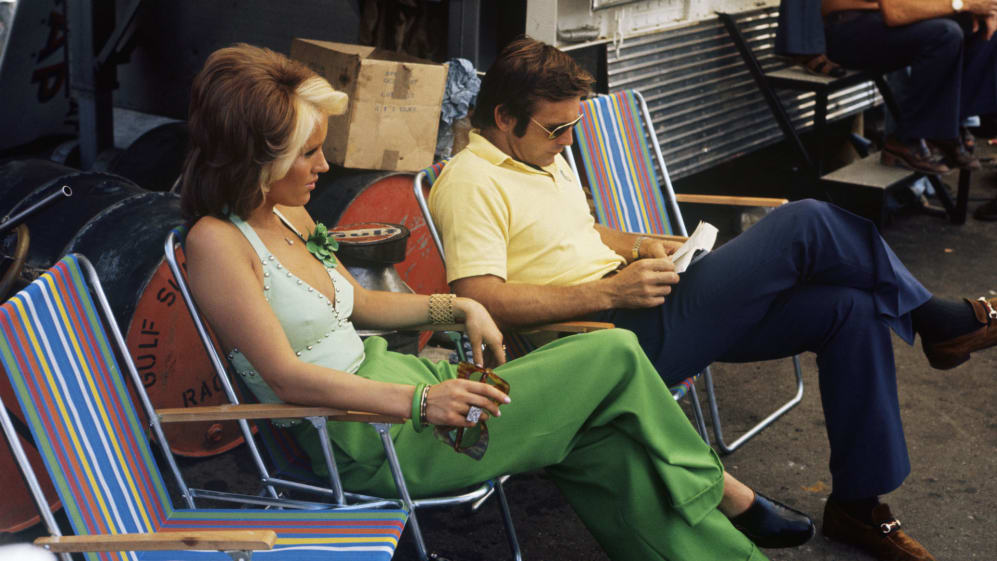 He was fifth again in the world championship, and now there was little doubt about his prowess. He was maturing nicely. "At the end of the day," Henry said, "at Silverstone he beat Denny, Ronnie, James [Hunt] and Emerson fair and square..."
His racing philosophy was simple. He always sought a car's limits, but in a controlled manner. His approach was always calculated, and the title of his excellent biography said it all: Speed with Style. And, though a slender six footer, he was tough. He once ran boxer Joe Frazier close in a weight-lifting contest.
Henry always liked Revson. "He was good looking, and scrupulously polite. I thought he had a lot of star quality. There was an aura about him, which was enlivened further when he turned up at Watkins Glen in 1973 with Miss World, Marji Wallace, on his arm. I hadn't been doing F1 long then, and I suppose I was a bit star struck by him. I interviewed him in a camper at Mosport Park, just before he 'won' that race.
"He wasn't necessarily world class but he was a lot better than some perceived him to be. He was probably better than Denny in 1973, and Denny had won in Sweden and been on his only pole in South Africa. The M23 was a hot car then, of course, but Revvie was good."
There were clouds on the horizon, though. McLaren boss Teddy Mayer offered him only USAC and F5000 races in the US in 1974, because Fittipaldi was bringing four times as much Marlboro money to McLaren than existing sponsor Yardley were paying. After being swept into an unsettling maelstrom of political wrangling, Revson retorted laconically: "It seemed that Teddy's sensitivity index was particularly bad."
"I liked Peter enormously, actually," Mayer said. "I think the thing that was probably difficult for both of us was to separate our friendship and then the fact that we'd grown up together, from the professional necessities of motor racing. The Yardley situation got a bit tangled. The sensitivity index thing... that may well be.
"I think he could have matured to the top half dozen, but I'm not sure his consistency was there to win the championship."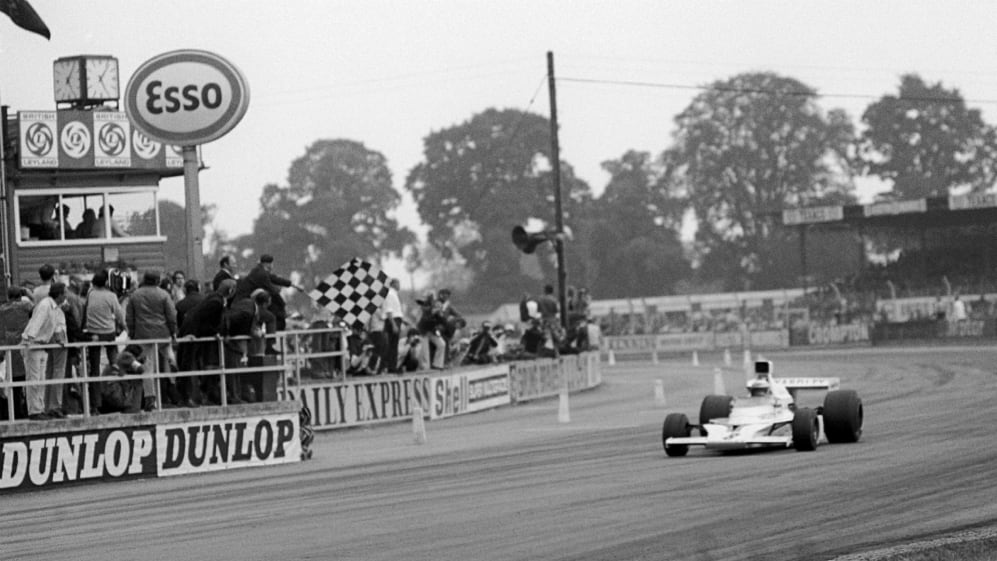 Revson wanted to stay in F1 and talked briefly with the beleaguered Ferrari team, which eventually plumped for Niki Lauda, Dan Gurney - who hoped to bring Eagle back - and Graham Hill. But in the end he opted for Don Nichols' persistent offers to join Shadow.
"I remember they had a big announcement at the end of 1973 in Paris, and Revvie had driven the new DN3 the day before at Paul Ricard," Henry chuckled. "Maybe he was still feeling a little sore with McLaren, but he said that already it handled better than the M23. Teddy went ballistic!"
Revson's mechanic Roger Silman was enormously impressed with him. "I had the impression that he didn't expect it to be a world beater immediately, but we had found somebody who very much wanted to help build the team. I was amazed by him. Most impressed. I thought he was a super person. He was a real gentleman, and very much a team member. And he had this ability to turn on a really quick lap. A lovely bloke..."
F1 engineer Trevor Foster agreed. "He was very friendly, very good with the mechanics, very professional. Everyone was quite buoyant. We'd finally got a name, somebody who'd won a Grand Prix. The team were shattered when he was killed. It reeled everybody back."
Former Shadow team manager Alan Rees said: "He was a really experienced, intelligent driver. The problem after he was killed was that it all just disappeared for us. For sure, it set us back. I think we'd have got much better results, no question of that. He really was a very significant driver."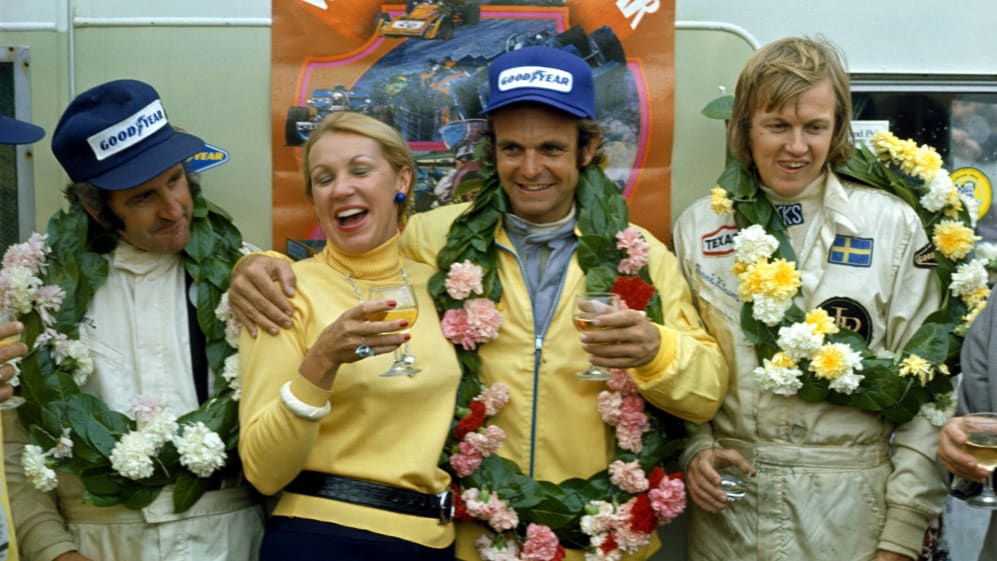 Revson loved the DN3 even though the Argentinian and Brazilian GPs yielded him little after practice promise. "It rides smooth as a Packard," he said. Then, shortly after finishing sixth in the wet Race of Champions, the team went out to Kyalami to test before the South African GP, and on Friday, March 22nd his Shadow failed to negotiate the very quick Barbecue Bend right-hander when something broke, and slammed into the guardrail.
"Unfortunately, what happened was that the car was of low build and it hit the Armco at a shallow angle," says designer Tony Southgate. "It struck it at 45 degrees and wedged itself under the barrier, then tried to wrap itself round it and broke its back. The steering column was crushed on to his chest. The barrier didn't do its job of bouncing the car off.
"Titanium is commonplace now, but the degree of quality control was less than it is now. Things like machine marks, from grinding and turning, could have contributed to a premature failure."
Just five months earlier Revson had thought long and hard after Francois Cevert's brutal death at Watkins Glen, and about the faults in the installation of the barrier that had caused it.
Now, just like the dashing Frenchman, one of America's most promising prospects had been plucked away as he stood on his own threshold of the last big step forward.