Feature F1 Unlocked
THE STRATEGIST: How do the teams plan for a new race like Las Vegas with no historic data?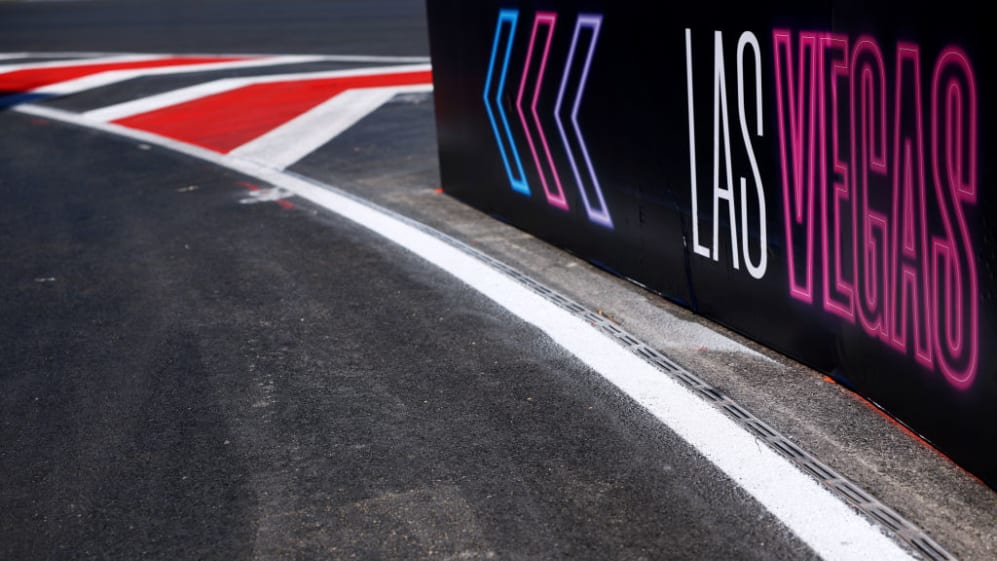 This week, the Formula 1 circus arrives in Las Vegas for the all-new Grand Prix around an all-new street track that includes a section on the iconic Las Vegas Strip. As a brand new circuit never before used in F1, the teams and drivers will go into the weekend with no historic data or knowledge on how to set up the car or what to expect over the course of the weekend.
So how to teams approach this venture into the unknown? We asked Bernie Collins, former Head of Race Strategy at Aston Martin, to explain all…
READ MORE > BARRETTO: Why the Las Vegas Grand Prix could be the greatest show on Earth
The teams generally like to have a very clear idea of the weekend they're going to face in preparation for each Grand Prix. Through the race weekend, teams then quickly build a picture to see if their pre-event work was broadly correct and needs little adjustment, or incorrect with big changes required.
Not getting the pre-event work correct leaves teams on the back foot throughout the weekend.
For Vegas, various parameters for both car set-up and race strategy will need to be estimated without any historical race track data, so the teams will be doing all they can to collect any information possible.
Car set-up has many inputs, from downforce and ride heights through to suspension softness and tyre pressures. It can also include non-physical components like engine deployment maps or brake balance requirements. And the teams will be having to estimate all of these parameters for Las Vegas. So how do they do that?
Well, fundamental to making any estimate on set-up is knowledge of the circuit. So, for this weekend the teams will be forced into calculating optimum set-ups using track drawings, 3D simulator models and track scans.
The teams, who work continuously to improve modelling of the car, can use these virtual tracks to get a starting – or baseline – set-up. However the success of this relies on the accuracy of the track model.
READ MORE > BUXTON: Why Las Vegas will finally get the Formula 1 race it deserves in 2023
If the kerbs are slightly different on arrival at the track, then it will mean that the driving line through a corner may change dramatically – affecting that corner and the straight afterwards. Additionally, an unexpected bump in the track will have a similar effect. A huge amount of correlation work will begin from the moment the car runs on the track in first practice.
Track roughness can have a huge effect on aerodynamic and tyre performance as well. Often this is the greatest unknown. Teams will often know simply from from social media or information from the circuit when the track was last resurfaced. But how much has it been used since then? Are there any reports from other events or racing series that have used the track?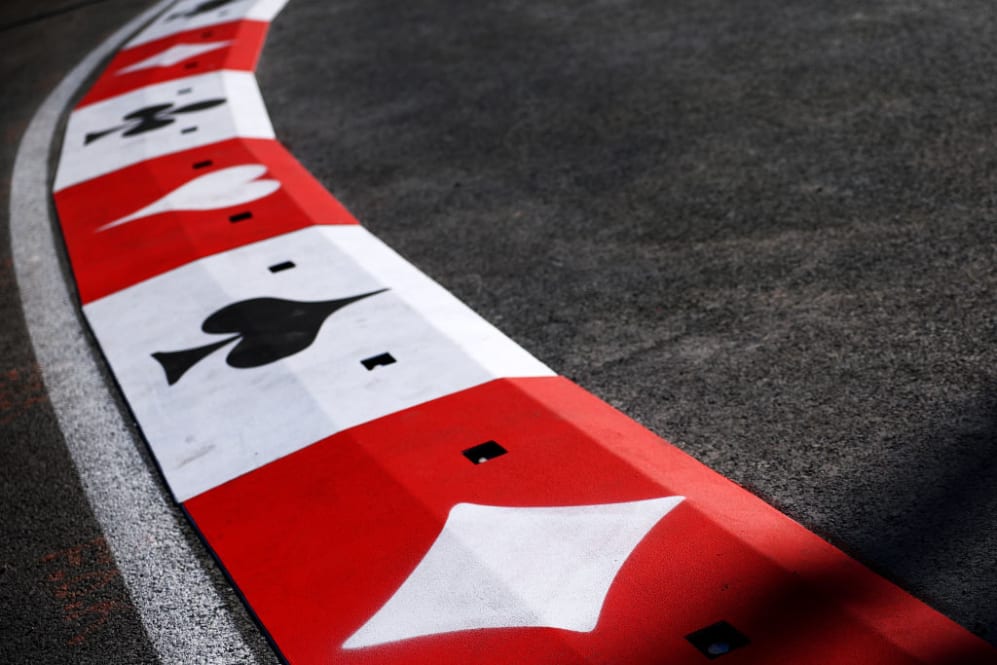 The teams may even know which contractor was responsible for the work, and therefore be able to guess the likely track roughness based on other events. In general a rougher track will increase tyre degradation – think of sandpaper rubbing away a surface.
Equally a rougher track will cause more disturbance of the air around the car. This is often one of the hardest unknowns to get correct in advance of actually seeing the track on the Thursday track walk.
IN NUMBERS: The facts and figures behind the new Las Vegas Grand Prix
At Miami, which joined the calendar as a new track in 2022, hot track temperatures resulted in a circuit where the surface degraded very quickly. Equally Istanbul Park in Turkey – which came back onto the calendar in 2020 – featured a very low-grip surface which took the whole race to dry out.
Pit-stop loss time has a direct influence on whether a one, two or three-stop strategy is likely to be faster during the race. The teams will aim to use the simulator to complete a dummy pit stop and work out the loss in time for entering the pit lane.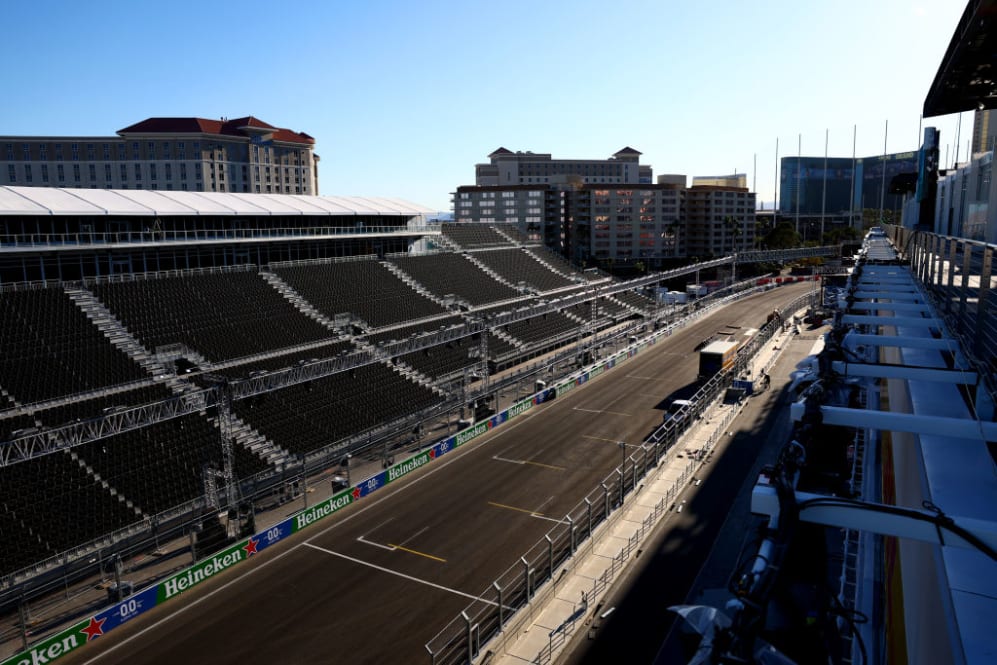 However, pit entry and exit are often the last to appear on any track models and often don't include the speed limiter lines. For example, when Zandvoort appeared back on the calendar in 2021 for the first time since 1985, it was very unclear where the pit exit limit line would be before we arrived for that first race.
The risk of the Safety Car being called into play is also factored in by the teams when comparing the benefits and risks of certain strategies for the race. Teams would normally look at previous races to see how common Safety Car deployments are – and for how long.
PALMER: How do F1 drivers prepare for an all-new race like Las Vegas?
However, with no historic data for Las Vegas, then teams will often take an average from similar circuits – and this often involves a good degree of debate in the engineering office.
When Baku in Azerbaijan was introduced in 2016, I'm sure every driver and engineer was warned of the extremely high risk of the Safety Car being used.
Every driver will have been told to just keep it on the road and that accidents for others would likely result in finishing in the points. However, the result was every driver ran round very carefully without the Safety Car being called out once.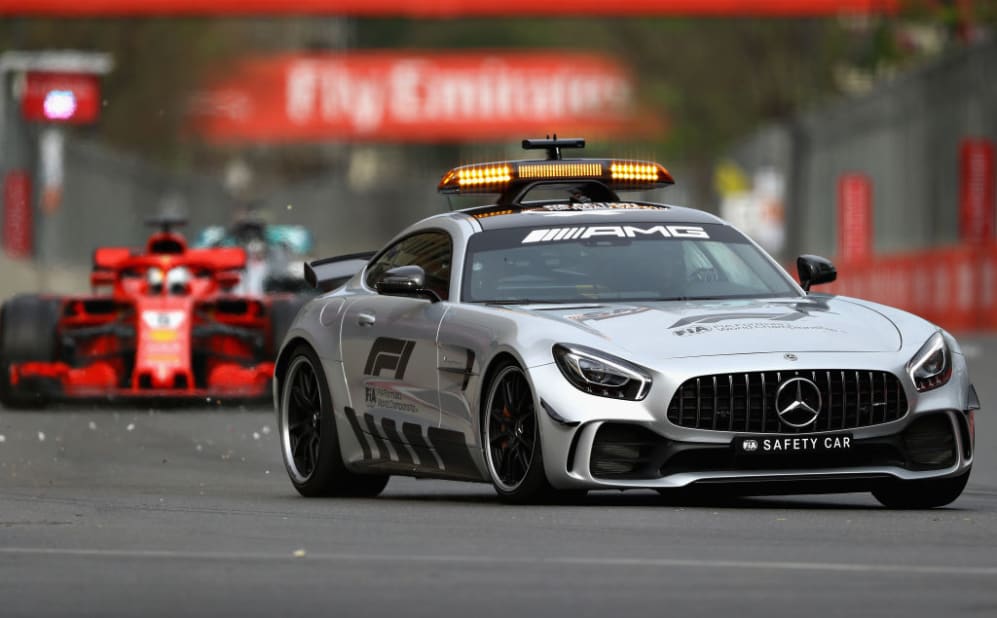 Equally the length of any Safety Car deployment is estimated by checking if the marshals have been trained at other circuits and how many track exit points and cranes there are.
Overtaking possibilities are also key to strategy: is it all about track position or all about optimum stop laps? However, this is often hard to simulate, as with unknown driver lines, tyre degradation and aerodynamic effects, it's difficult to tell how easy an overtake into a corner will be.
WATCH: Formula 1's drivers get set to roll the dice at the Las Vegas Grand Prix
Simulations will, however, be attempted alongside a healthy debate in the office involving drivers and engineers to try and settle on a difficulty level before deciding strategy for the race on Sunday.
For me, this was always the greatest unknown going into a race at a new circuit. When Qatar was introduced in 2021, there was huge debate as to whether such a high speed track could generate overtaking opportunities – which it has.
Weather conditions also have a large influence on both car set-up and strategy. Ambient temperatures will affect car and engine cooling. Track temperatures will affect tyre temperatures as well as the cooling package.
The teams will look at historic data for the region for the correct time of day and month perhaps over the past 10 years to ensure they have sufficient cooling or heating packages available. This will often be done months ahead of the race to ensure that the parts required are manufactured in time.
For the grid launch and Lap 1, the teams and drivers study previous races to see what might be the better line or safest route through Turn 1. With no previous years at a new track then teams will try and study support series like F2.
READ MORE: Spectacular star-studded opening ceremony to kick-off Las Vegas Grand Prix weekend
As these will complete their races before F1 then the start and Lap 1 videos will be clipped and viewed in the office for any clues or insight. However in Las Vegas there are no support series. So drivers will have to rely solely on experience to get safely though the first few corners.
There are a host of other unknowns, from out-lap times to cool lap requirements, that will all need answers to be found during the three practice sessions. Any limitation on running through either reliability, red flag periods or wet weather will be massively harmful to the teams' ability to catch up – so the onus will be on the drivers to make the most of those sessions to give them the best possible chance leading into Saturday night's Las Vegas Grand Prix.
To read on, sign up to F1 Unlocked for free
You'll unlock this article and get access to:
Live leaderboard data
Epic experiences and rewards
Money-can't-buy competitions