Feature
THE TIME IS NOW: Why Monaco is Red Bull's big chance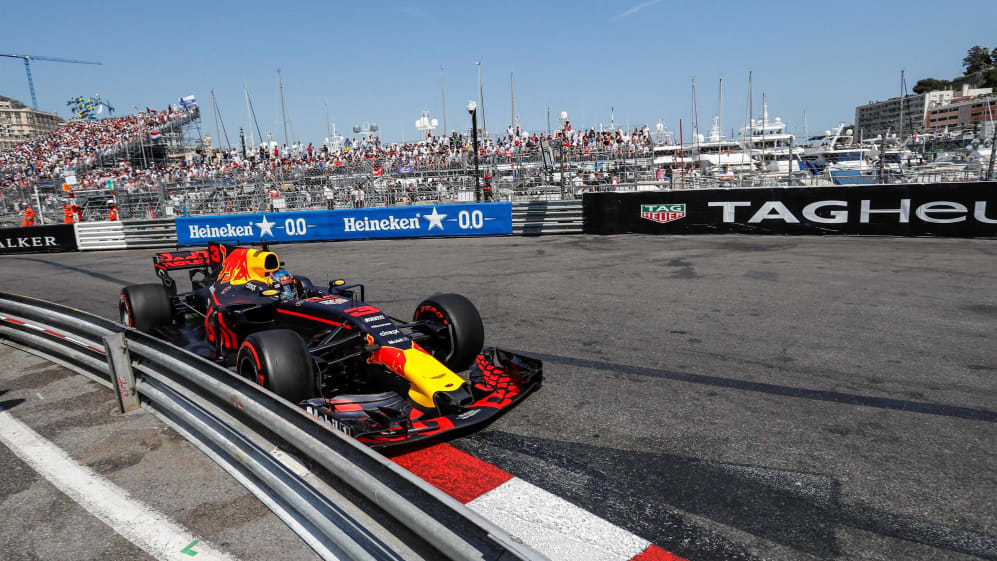 "They're going to be rapid in Monaco," said Lewis Hamilton. The Mercedes driver, winner of the last two races, was referring to Red Bull. The RB14 has been third best so far this year but, as Lawrence Barretto explains, Monte Carlo provides the best chance for Red Bull to make it two wins from six…
Red Bull turned heads in Spain when their heavily revised 2018 challenger broke cover on Friday morning. Daniel Ricciardo and Max Verstappen felt it was a step forward.
But while there wasn't a visible change in the pecking order - Mercedes and Ferrari remained top dogs - Red Bull's speed in sector three, which is littered with slower corners, showed a distinct improvement.
And that has left their rivals worried. "If you look at Daniel Ricciardo [in Spain], he was much quicker in the last sector," said championship leader Hamilton. "He was much quicker in the last sector – and the last sector is all downforce. They are going to be rapid in Monaco – and very hard to beat."
Valtteri Bottas, whose form has been so good of late he's topped our Power Rankings index for the last two races, echoed his team mate's fears. "Red Bull have been really quick in the last sector [in Spain] which is all twisty corners – and that's what Monaco is all about."
With Mercedes Team Principal Toto Wolff admitting he is "worried" about his team's chances, given how much they "underperformed" last year, and Ferrari having looked off colour in Spain, Red Bull are in the ascendency and can capitalise in Monaco.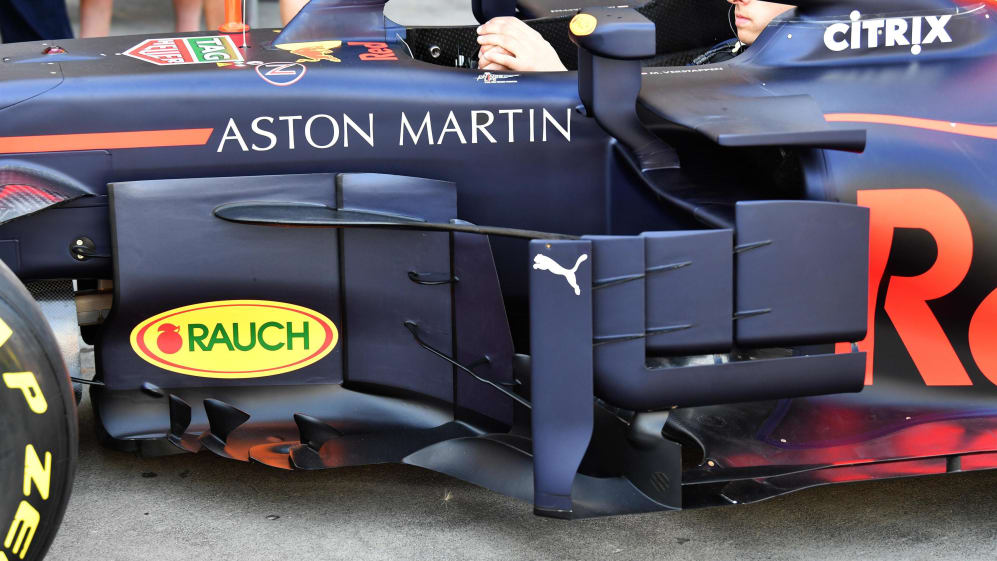 Update success key to Monaco hopes
Red Bull have got into the habit of starting seasons slowly. This year, the outfit even brought forward the release of their new car in order to arrest that trend. It paid off. They've made a step forward in 2018, closing the gap to Mercedes and Ferrari, but they have more to do.
Renowned for their ruthless development rate, Red Bull brought the biggest update to Spain. It included revised bargeboards, floor and sidepods. Initial signs were positive, with the improvements expected to be more effective at circuits like Monaco.
"There'll be a bunch of analysis done [before Monaco], but I think just eyeballing it, you can see that we've definitely made a step," said Red Bull Team Principal Christian Horner of the latest developments. "It's going to take two or three races across different tracks to see how that's panning out."
Max Verstappen took his first podium of the year in Spain with third, and while Red Bull still does not have an overall package that is capable of winning consistently, the extra downforce the latest update delivered can help elevate the team on the unique nature of the Monte Carlo street circuit.
"Especially in the last sector, we look really good so that shows a lot of promise, also for Monaco," said Verstappen. "It's more downforce, front and rear. That was the aim. I don't think we were necessarily struggling in the front or the rear but overall downforce is always good. Over the last few seasons, Red Bull always has been stronger in Monaco so I'm looking forward to the weekend."
With a plethora of slow corners punctuated by only a few short straights, slow-speed downforce at Monaco is crucial - and that plays into Red Bull's hands.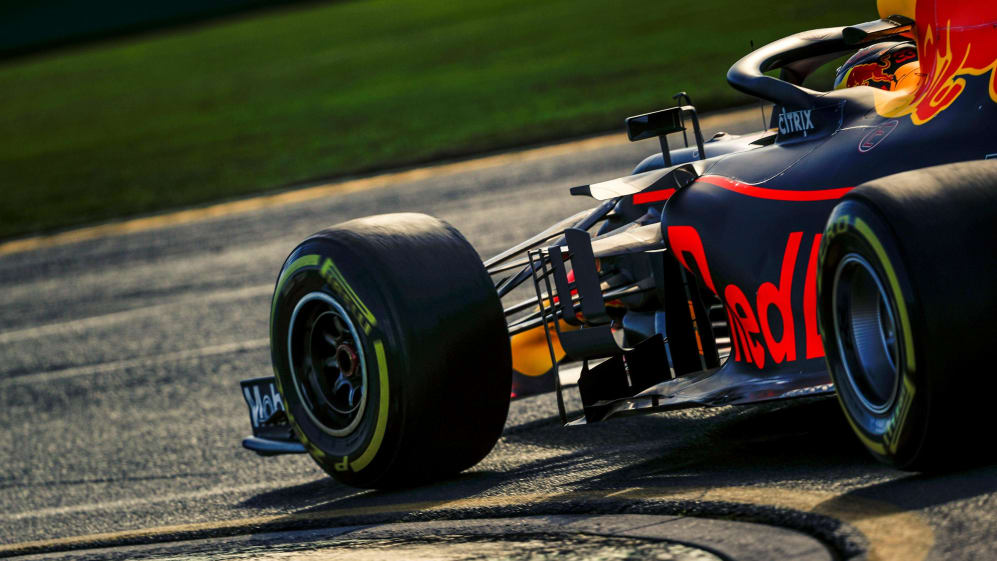 Qualifying remains weak point
Having a car quick and nimble enough to win Monaco is one thing. Putting yourself in a position to utilise that advantage is quite another. And this is where Red Bull could well come undone. They have failed to start inside the top three in any of the first five races.
That doesn't bode well considering overtaking is so difficult in Monaco, putting a premium on qualifying. No driver has won the Monaco Grand Prix from outside the top three in the last two decades. You have to go back to 1996, when Olivier Panis triumphed for Ligier from 14th on the grid, for the last time that happened.
Red Bull feel the lack of grunt and special modes from their Renault engine – considered the third-best of the current four manufacturers – is hurting them on Saturdays, which in turn heavily compromises them for Sunday.
"The problem is, we lose so much on the straight that you try to compensate that in the corners," said Verstappen.
Horner added: "Our problem is that we've got to do a better job on Saturdays. We've got to get further up the grid, because starting fifth and sixth, you're in the dirty air, you're in the mess at the start, and if you can just get a little bit higher up the grid, big results are going to come.
"The key thing for us has been trying to increase competitiveness on a Saturday afternoon because grid position is so important. It puts so much pressure on the drivers in Q3, because they're having to find even more performance because we don't have the ability to go with our rivals' engine modes."
However, that power deficiency shouldn't hurt them so much on the tight and twisty streets of Monte Carlo.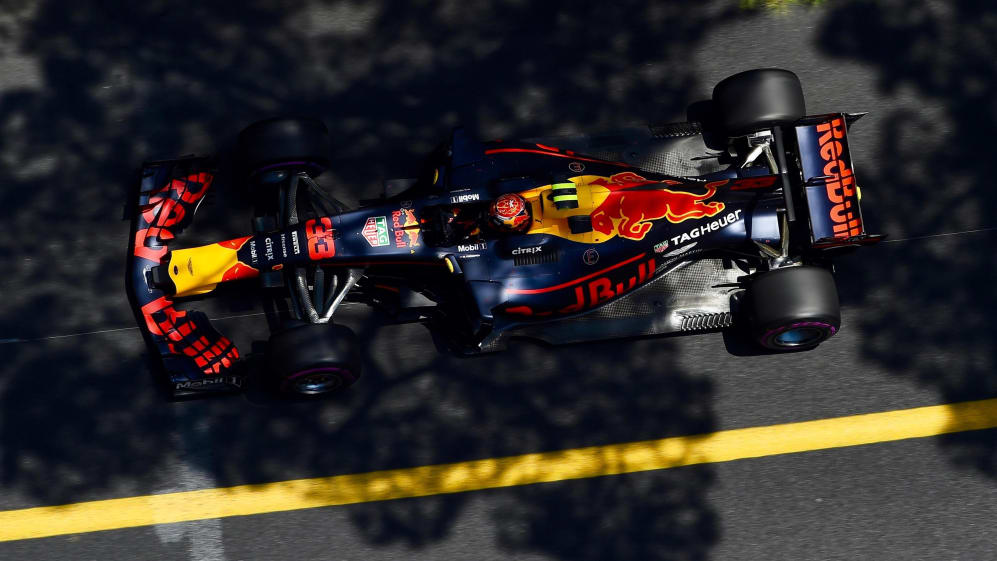 Taking their chances
While they can't control the performance of the power unit, Red Bull have delivered in the areas in which they can have an impact. They've built a good chassis, delivered good strategies under pressure in the race, produced blisteringly quick pit stops and raced well.
"We'll keep doing what we're doing and hopefully the results will get stronger and stronger," said Horner.
In a bid to make the most of the opportunity Monaco presents, Red Bull have gone aggressive with their tyre strategy for this weekend's race by choosing the maximum number of hypersoft Pirelli tyres, which will be making their F1 debut. Only Renault and Williams have followed suit. Taking risks and using alternative approaches – as they did so successfully in China – will be key.
Both drivers will know Monaco represents one of the few genuine chances of victory this year and will be eager to take advantage. Verstappen has the momentum, having taken his first podium of the year and Red Bull's 150th in Spain.
Having crashed in Monaco in 2015 and 2016, followed by fifth last year, Verstappen will feel he can do far better on the Cote d'Azur.
Team mate Daniel Ricciardo also has unfinished business in the Principality after victory was cruelly snatched from him in 2016 after a pit stop error.
Red Bull haven't won in Monaco since 2012. But that barren run could be about to come to an end. And what better time to do that than on the weekend of their 250th Grand Prix start, eh?