Feature
The unwanted record that Hulkenberg is set to make his own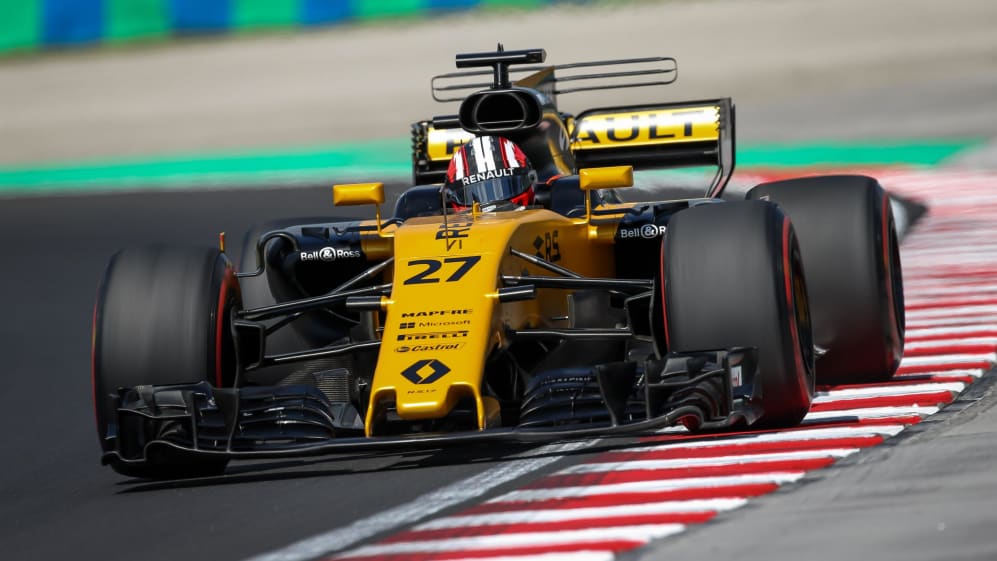 A multiple title winner in junior categories, Renault's Nico Hulkenberg was tipped as world champion material when he arrived on the F1 grid with Williams in 2010. But despite notching up his 128th race start in Italy, the talented German is yet to make it onto a Grand Prix podium - and if he fails to do so in Singapore next weekend he'll have an unwanted record all to himself. We count down the other drivers who started plenty of races, but never troubled the rostrum…
Piercarlo Ghinzani - 75 starts
Not every driver is prepared to be in F1 whatever the cost – but Piercarlo Ghinzali was, reasoning "It's better to be at the back in Formula 1 than to not be in Formula 1 at all…" Sadly for the Italian, that's where he spent almost all of his career – at the back of the field driving poor cars and often struggling to qualify. In fact, were he able to qualify more often, he'd be considerably higher on this list given the number of races he actually entered. Perennial backmarkers Osella fielded Ghinzani for the majority of his starts – were it not for that association it's doubtful he would have made nearly as many. The combination only troubled the points once – in the chaotic, heat-soaked Grand Prix in Dallas in 1984, where Ghinzani finished fifth in a punishing race of extremely high attrition.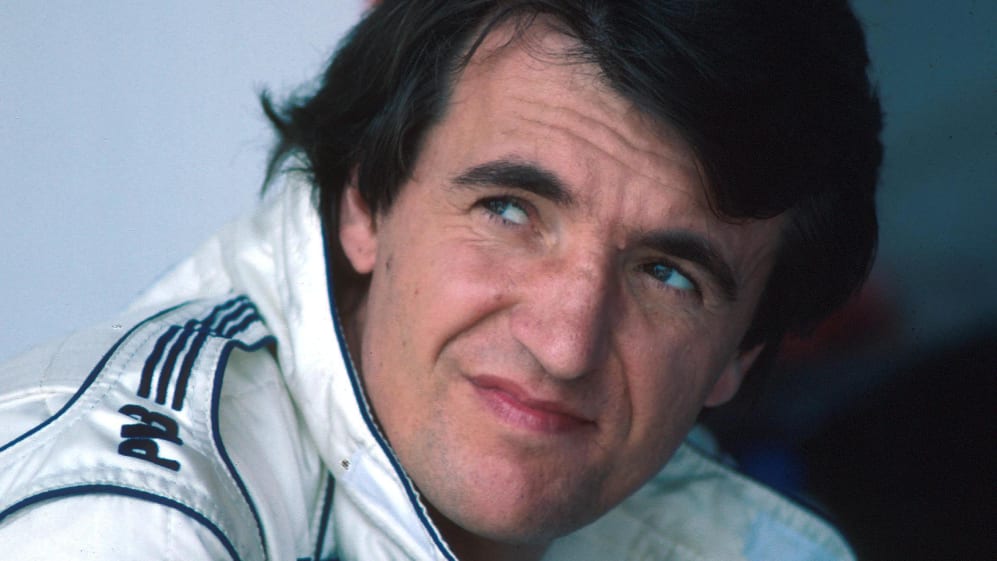 Vitantonio Liuzzi - 80 starts
Once the bright young Italian single-seater hope, Liuzzi debuted in F1 with Red Bull in 2005, before being placed at sister team Toro Rosso for their inaugural season in 2006. He made 35 starts for the Faenza-based squad and outlasted team mate Scott Speed before Helmut Marko and co decided he was surplus to requirements. But while many struggle to get back on the horse after being ejected from the Red Bull stable, Liuzzi would ride again. Having acted as test driver for Force India for a season and a half, Liuzzi got his chance to race for them in 2009, landing a seat after Giancarlo Fisichella's pole/podium double in Spa and subsequent move to Ferrari. Sadly he wasn't able to repeat Fisichella's heroics over 24 starts for the team and his F1 career ended podium-less after 17 dismal outings for lowly HRT in 2011.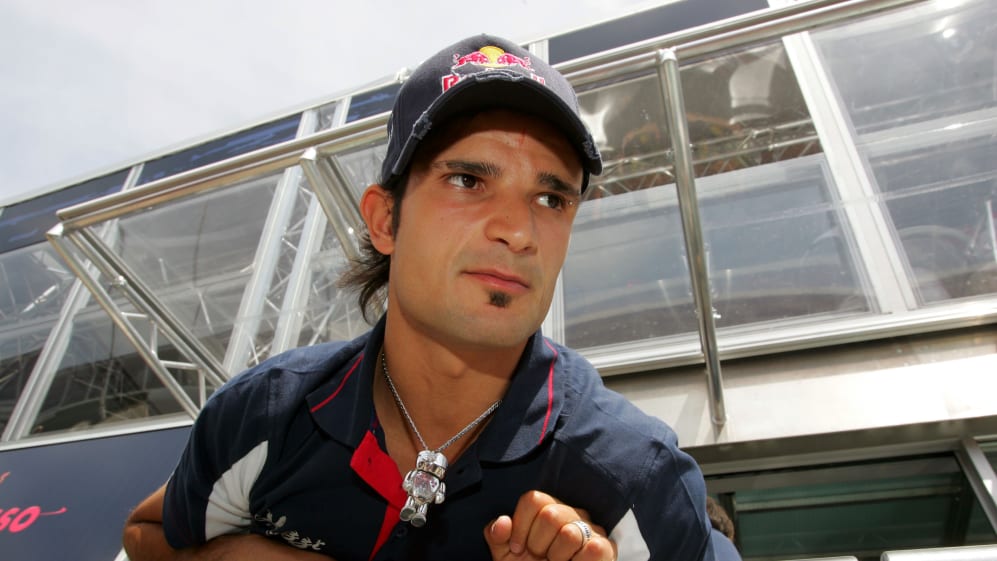 Marc Surer - 82 starts
Given some of the accidents he had, it's somewhat surprising that the talented Swiss made as many as 82 starts. Having debuted in F1 in 1979 with Ensign, Surer was competing in only his third event with ATS in 1980 when he crashed and shattered his ankles and he'd sustain similar injuries two years later in another accident. In between, driving for Ensign, he managed to give an indicator of his potential when he got within a whisker of the podium in Brazil, finishing P4 in a car that was by no means a front runner. Opportunities to break his duck after that were few and far between, with his best opportunity coming in 1985 when he was signed as Nelson Piquet's partner at Brabham. But though the Brazilian was able to muster two rostrums out of the BT54, Surer's best was another P4 in Italy.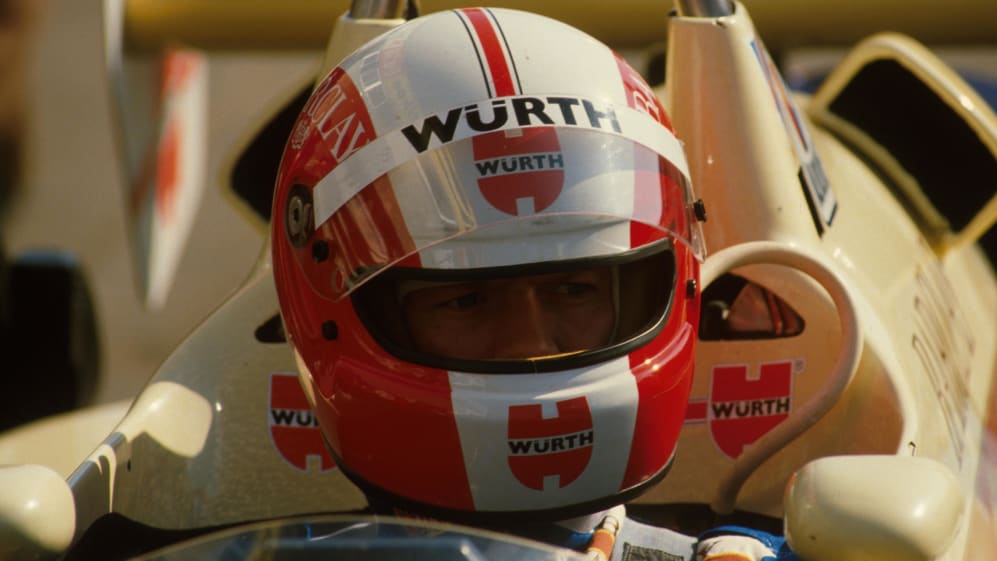 Jonathan Palmer - 83 starts
The father of current Renault driver Jolyon, Jonathan Palmer - a qualified doctor – was never likely to trouble the podium in his early F1 career as he flirted with the fringes of the top ten while driving for RAM and Zakspeed. Things improved when he moved to Tyrrell in 1987, but in a naturally-aspirated car on a grid dominated by turbo runners, opportunities to run at the sharp end were extremely limited. The closest he ever got to the podium was in Australia at the end of the '87 campaign when he finished highest of the non-turbo cars in P4 – though his two-lap deficit to race winner Gerhard Berger spoke volumes of the gulf in class between the machinery.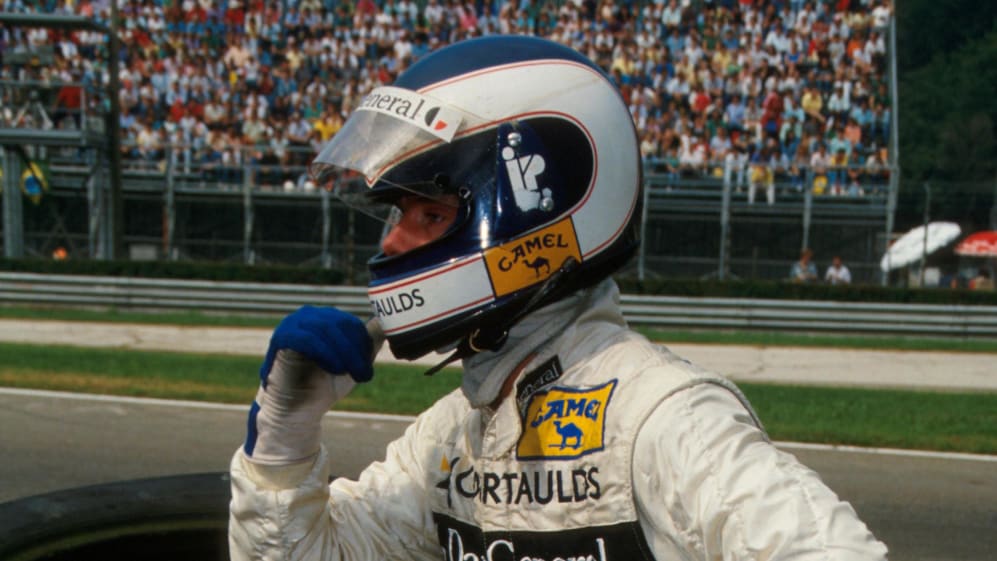 Ukyo Katayama - 95 starts
Post-F1, the diminutive Japanese racer climbed several of the world's highest mountains, but he never felt the buzz of climbing onto a Grand Prix podium. Quick and committed though he was, it took the intervention of a sponsor to get Katayama onto the F1 grid, but after disappointing seasons in questionable machinery with Larrousse and Tyrrell, it wasn't until 1994 that the Tokyo-born racer was finally able to show what he could do. Often quicker than more experienced team mate Mark Blundell, Katayama came closest to the rostrum when he qualified fifth and ran third in Germany, only for his throttle to stick open. Sadly, Tyrrell would never have as competitive a car again, and he saw out the remainder of his career driving backmarker machinery.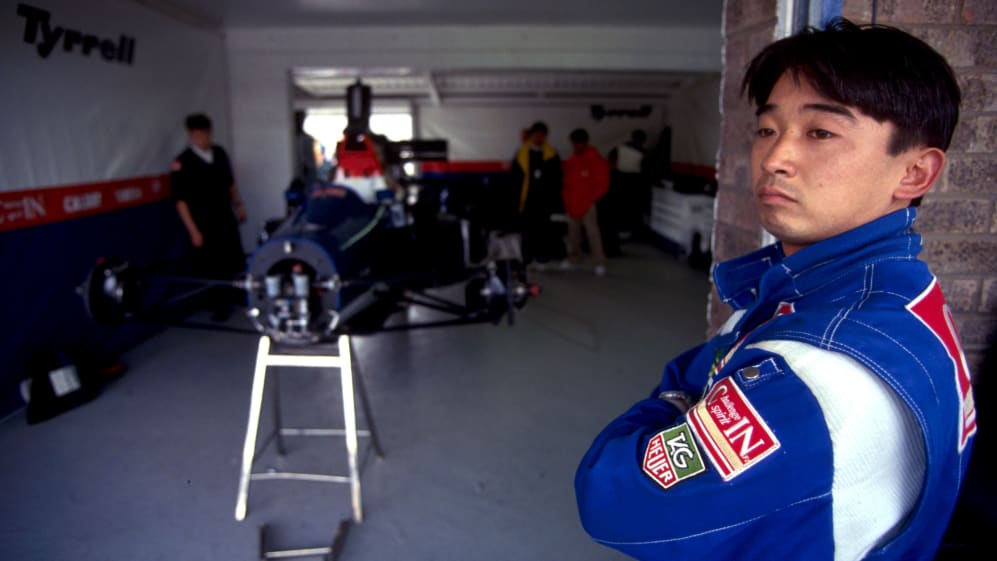 Pedro Diniz - 98 starts
When he entered F1 with limited junior success in 1995, few would have expected Diniz to rack up nearly 100 starts at the highest level, despite the considerable backing he brought to the table. The pay driver tag was one that the Brazilian would struggle to shake, for though he proved himself a competent and at times pacy performer, his place on the grid could never be justified on speed alone. For consecutive seasons at Ligier and Arrows he saw his team mate score a podium, but with the same machinery Diniz had to settle for a best of fifth. In truth that was a decent result, for this was never a driver who seemed destined to reach the rostrum.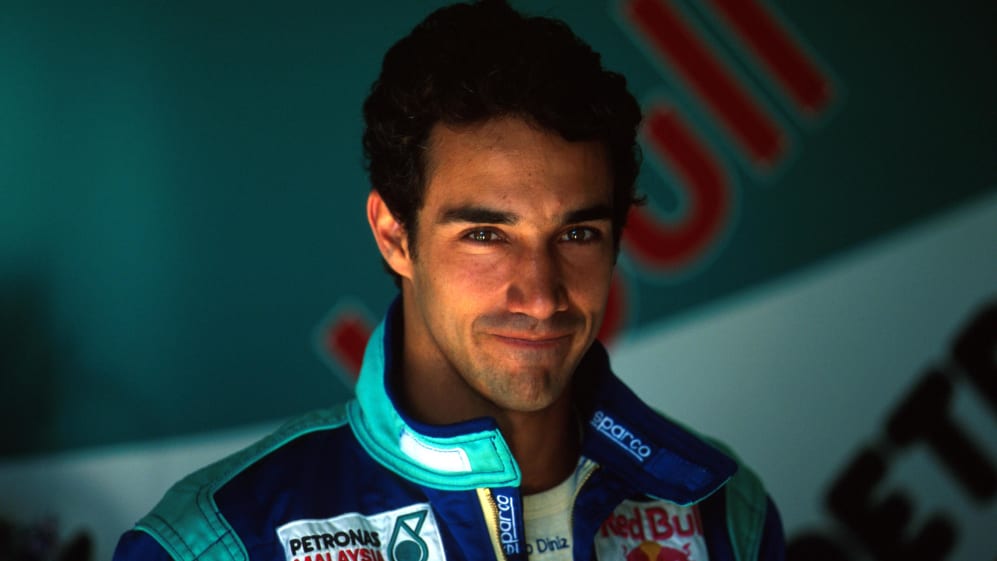 Philippe Alliot - 109 starts
The crash-prone Frenchman played a part in nine seasons of F1, having debuted with the underfinanced, unreliable RAM squad in 1984. The majority of the rest of his spell in F1 was spent moving between French teams Ligier and Larrousse, neither of which challenged at the head of the field, and for whom Alliot seemed to dedicate a lot of his time to unwanted crash testing. During McLaren's tortured and largely forgettable year running Peugeot engines in 1994, Alliot – who'd scored a best finish of fifth place in eight seasons up to that point – replaced the suspended Mika Hakkinen in Hungary. Team boss Ron Dennis, who'd been forced to accept Alliot by his French engine partner, was not amused when he qualified nearly a second down on team mate Martin Brundle. So no podiums for Alliot, whose greatest success was arguably staying in F1 for so long.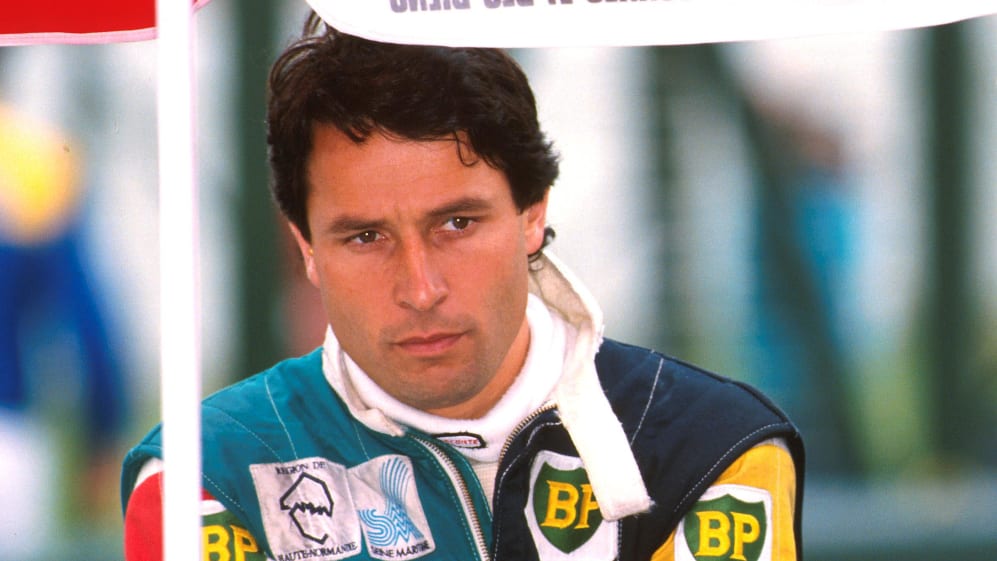 Pierluigi Martini - 119 starts
A talented racer, Martini's F1 hopes were inextricably tied to the fortunes of Minardi, the plucky little team he spearheaded for virtually his whole Grand Prix career. There were times when the combination failed to qualify and times when they were dismally unreliable, but there were several notable high points too. In 1989 Martini briefly led before coming in fifth, and at the season finale in Australia he used his Pirelli tyres to qualify third – a grid slot he bettered the following year when he muscled onto the front row on the same rubber in Phoenix. But for all that speed, Martini never bettered P4 in a race, his cause usually aided by attrition – just not quite enough to get him onto the podium.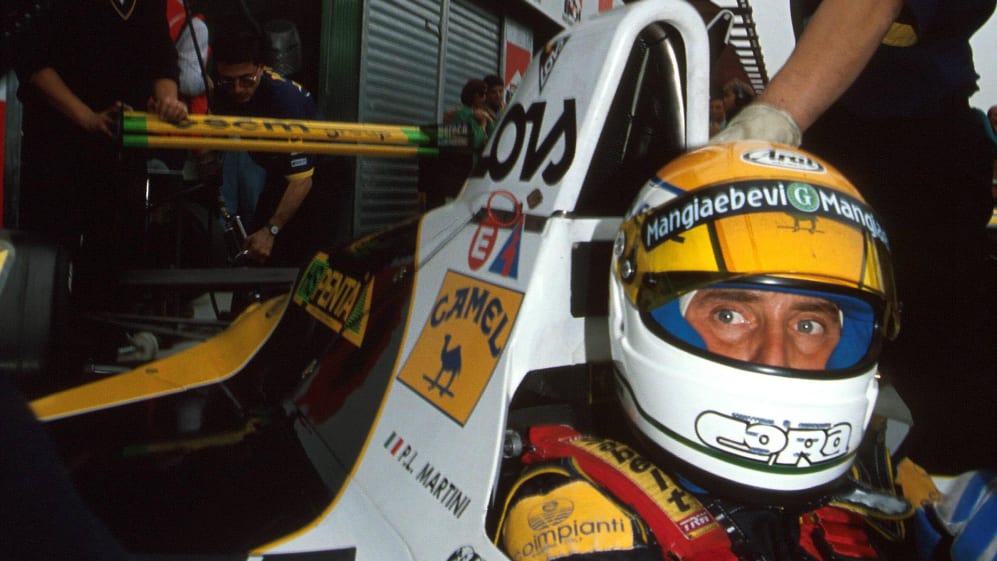 Adrian Sutil - 128 starts
The man who previously had sole possession of the record for most starts without a podium, Sutil spent all but one of his seasons in F1 with Force India. The team were solid midfield runners for most of that time, but for one fleeting moment in mid-2009 when their slippery car proved mighty on the high-speed straights of Spa and Monza. Giancarlo Fisichella, a winner for Jordan and Renault, took advantage immediately, taking pole and nearly winning in Spa, but Sutil couldn't quite hustle his machine up onto the podium. At Monza, the race after Spa, he qualified second before finishing fourth, just half a second behind third-placed Kimi Raikkonen. The team never quite reached the same heights again during his tenure, and though he was a regular points finisher, he didn't come close to breaking his duck. With an 11th place finish at Hungary in 2014, he became the owner of an F1 record no one wants. Luckily for him, it seems he might lose it very soon.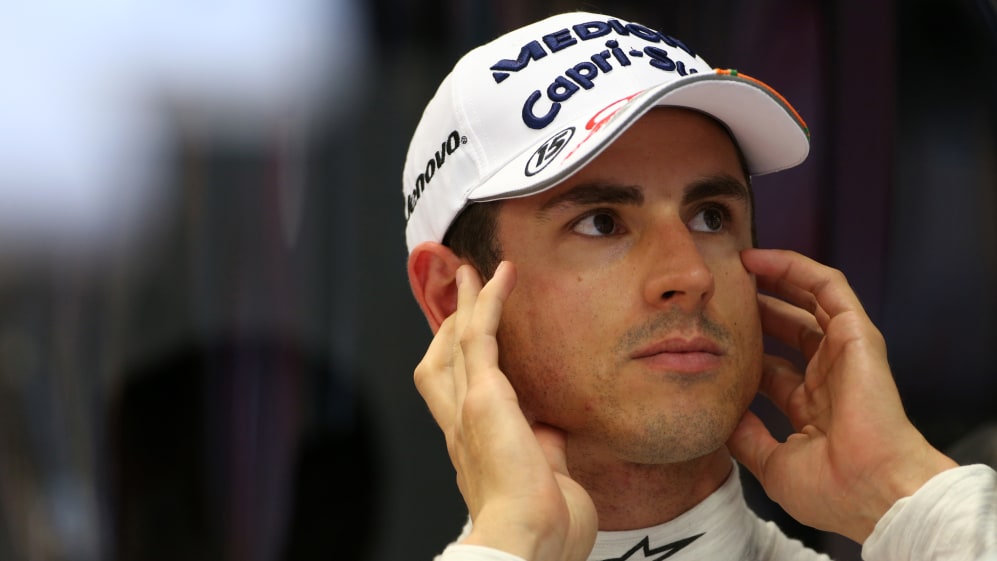 Nico Hulkenberg - 128 starts
Fast, reliable and well regarded enough that Renault decided to build their team around him, it's a wonder that Nico Hulkenberg is yet to score an F1 podium. Then again, despite always being linked to top-line drives, the German has never had genuine front-running machinery at his disposal – save for when he went to Le Mans with Porsche in 2016 and won first time out. That performance and his remarkable pole on a wet-dry track at Interlagos in his rookie year show what he's capable of, but for one reason or another there have been relatively few instances in F1 where he has looked a genuine podium threat. That said, his performance for Sauber at Korea in 2013, where he kept Lewis Hamilton and Fernando Alonso at bay, was podium worthy, while he likely would have made the rostrum at Brazil 2012 (where he led) and in Azerbaijan this year had he not made uncharacteristic errors. Could it be that he simply hasn't maximised his opportunities? After all, Sergio Perez reached the rostrum four times during his time as Hulkenberg's Force India team mate… The good news for the German is that at 30 he still has time on his side – and in Renault a team that is firmly behind him and seems to be growing stronger with every race.