'There is something wrong we need to address' admits Binotto after tough Dutch GP for Ferrari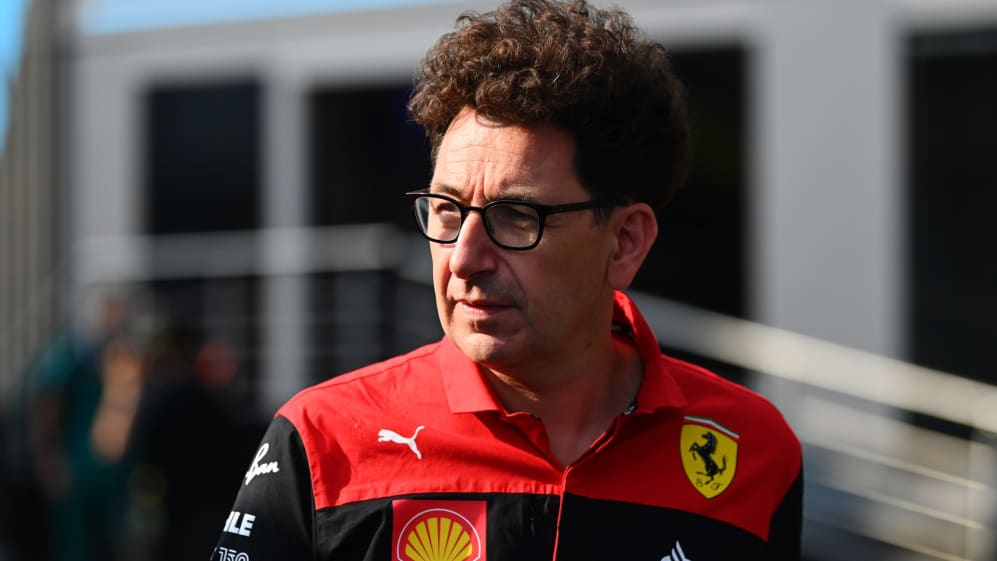 Ferrari Team Principal Mattia Binotto says that his team must do a better job of maximising the potential of the F1-75 after Charles Leclerc and Carlos Sainz finished third and eighth respectively at the Dutch Grand Prix.
Leclerc and Sainz started the race second and third, but appeared to lack the pace to challenge Max Verstappen in the Red Bull and the Mercedes pair of Lewis Hamilton and George Russell. And Binotto says the team must address their performance after a fifth win-less race in a row.
"If you look at the quali pace of yesterday, we were hoping for a better result today," admitted Binotto. "But the speed and the performance today was not great for all the race long, especially on the medium and the hards, which is something that has somehow affected our result.
MONDAY MORNING DEBRIEF: How did Mercedes come so close to pulling off a one-stop strategy?
"A bit unlucky maybe with Charles at the pit stop under the Safety Car because he just pitted. But I don't think that would have been enough, so simply not as good in terms of now it's three races in a row [where Ferrari have lost out], from Hungary, from Spa, here, so I think we are not exploiting maybe the full potential of the car, there is something wrong that we need to address."
He continued: "In Hungary we were not quick enough and maybe we need to simply to review our packages that we introduced, or maybe in the way that we are balancing our car today. I think that the potential of the car can be high, it has proved to be higher since the beginning of the season, but right now it is not the case anymore."
READ MORE: 'I'd rather take the risk to win' says Wolff as he defends Mercedes' Safety Car strategy in Zandvoort
Binotto also spoke about 12.7s pit stop that dropped Sainz down the order. Fighting for third, the Spaniard came in for his first stop of the day, but the Ferrari mechanics appeared not to be ready for him. And while Binotto said it was an issue that will be addressed, he added that it was an easy problem to solve.
"I think if I look at today, simply the call was too late a call, so we had no time to react... All these things need to be fixed, but these ones are the easiest to be fixed. So at the end, they happened; they should not happen, I'm pretty sure that we can be stronger in the future. So, I'm less concerned by that than the pace of the car."
Ferrari now head to their home race at Monza for this weekend's Italian Grand Prix, where Binotto has set his sights on putting on a good performance for the home crowd, although he expects tough competition from the teams' rivals.
READ MORE: Leclerc says title 'looking difficult' after Dutch GP defeat to Verstappen
"Now we go to Monza where we can expect a warm welcome from our tifosi," said Binotto. "We know we can always count on their support, and it will be great to finally see the grandstands at the Autodromo packed out, after the limitation on spectator numbers last year because of Covid.
"We will do our utmost to make our supporters proud of us, even if we already know it won't be an easy race, given the performance level of our competitors."