'There's everything to play for' say Ferrari drivers after claiming P2 and P3 in Austrian GP qualifying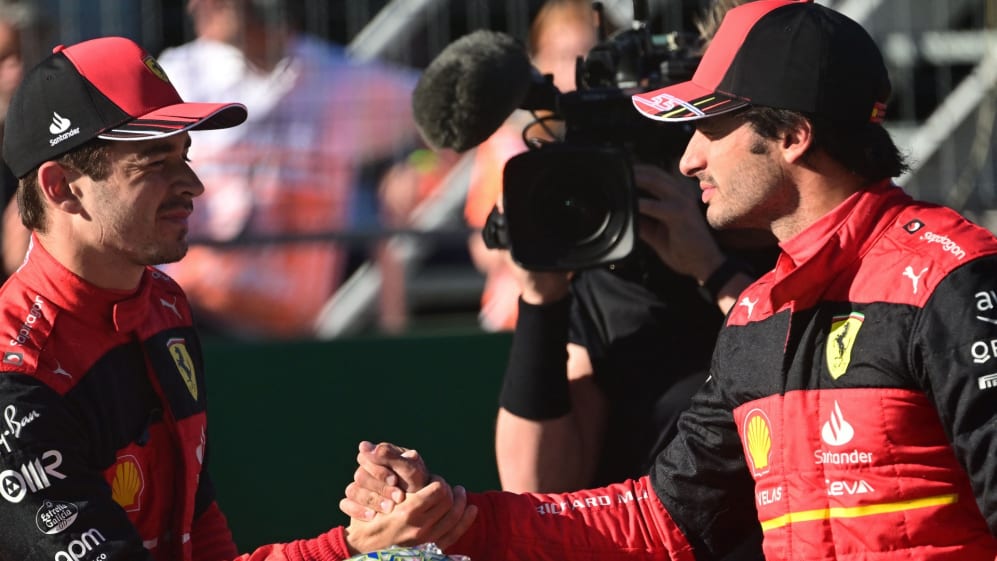 Carlos Sainz missed out on a second successive pole position after qualifying in third place for tomorrow's Sprint at the Austrian Grand Prix. But the Spaniard says that "there's everything to play for" as he looked ahead to what he hopes will be a positive weekend.
Sainz took his maiden pole position at Silverstone last week and came close to repeating his heroics at the British GP in Austria, as he finished just 0.082s behind pole-sitter Max Verstappen's time. But Sainz didn't dwell too much on his qualifying result, instead taking a positive outlook on his starting position for tomorrow's Sprint.
"I think starting P3 on the clean side, there's everything to play for," said Sainz. "I think it's going to be fun racing here with the amount of slipstream there is, and tows, and DRS. I think it's going to be good fun and we're going to have a good weekend.
READ MORE: Verstappen beats Ferraris to pole in Austria as both Mercedes crash out of Q3
"For sure when you look back and you see how close it is, you look back to the lap and find places where you've left that tenth of a second that could have given us pole," he added. "But I'm sure these two guys also know where they lost it, or where they gained it.
"The good thing is, we put a good lap there at the end of Q3. It wasn't easy because the tyres were very cold after the red flag [caused by George Russell's crash], and trust in the car into Turn 1 and Turn 3 wasn't the easiest. But I know where the lap time is, I just wish I could have done it a little bit better. But I'm going to take P3 and being close to these two guys [Verstappen and Leclerc]."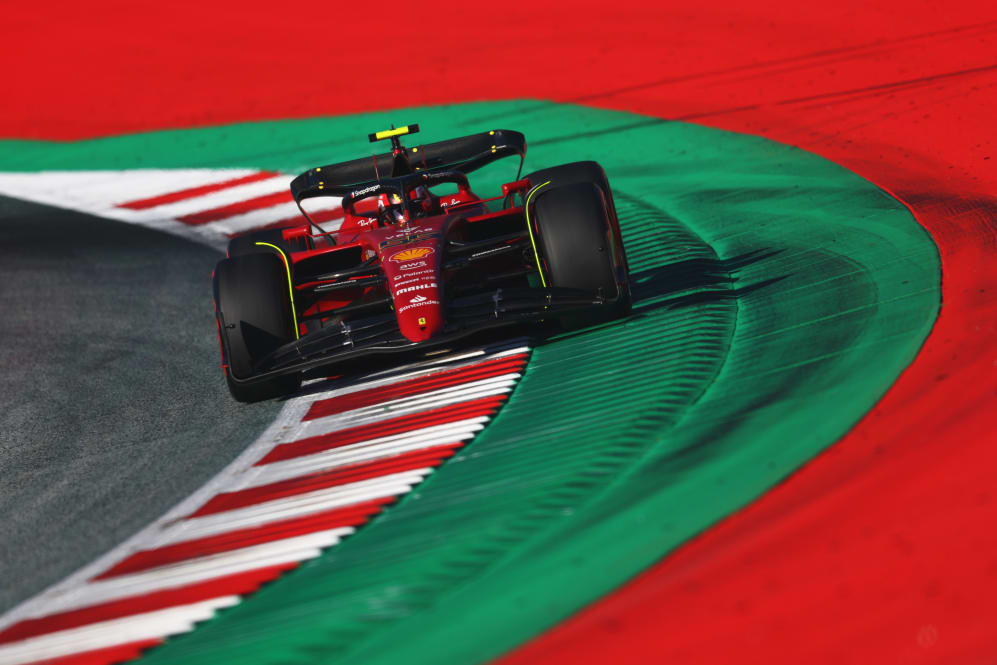 After a slow start to the season, Sainz's form had started to come good even before his maiden victory at the British GP. He had come within seconds of victory at both Monaco and Montreal and qualified in the top three in four of the five races prior to Silverstone. But despite making "progress" in recent weeks, the Spanish driver still believes there is more work to do ahead of the race on Sunday.
"I'm getting there," said Sainz. "This quali was strong, especially Q3, peaking at the right time, not taking too many risks in Q1 and Q2 and going for it in Q3. I think there's progress being done, and I'm definitely a lot more confident and comfortable after the last three races.
READ MORE: Bottas to start Austrian Grand Prix from back of the grid after power unit change
"There's still some work to do. The good thing is that we have FP2 tomorrow. We will long-run the car, try the tyres and try to get a bit more comfortable in order to go for it in [the Sprint] and the race."
Sainz, however, was out-qualified by his team mate Charles Leclerc for the ninth time this season in Spielberg. And Leclerc – who qualified in second for tomorrow's Sprint – lamented his struggles in bringing the tyres up to temperature, as he set his sights on a "clean" weekend in Spielberg.
READ MORE: Leclerc admits win-less streak is 'hard to take' as he reveals what team boss Binotto said to him after Silverstone
"I think we are all three very, very close so it was an exciting qualifying. In the last lap, I struggled a little bit bringing the tyres back after such a long time in the pits, but Max was just a little bit quicker, so congrats to him and hopefully we'll have an exciting race tomorrow.
"I just want to have a clean race. Obviously, it's been five races that it's a bit of a disaster on my side, so I just hope that everything will go clean, and we will finally score the points we deserve. "