'This year has surpassed anything we could have believed' says Horner after 17th win of the season in Abu Dhabi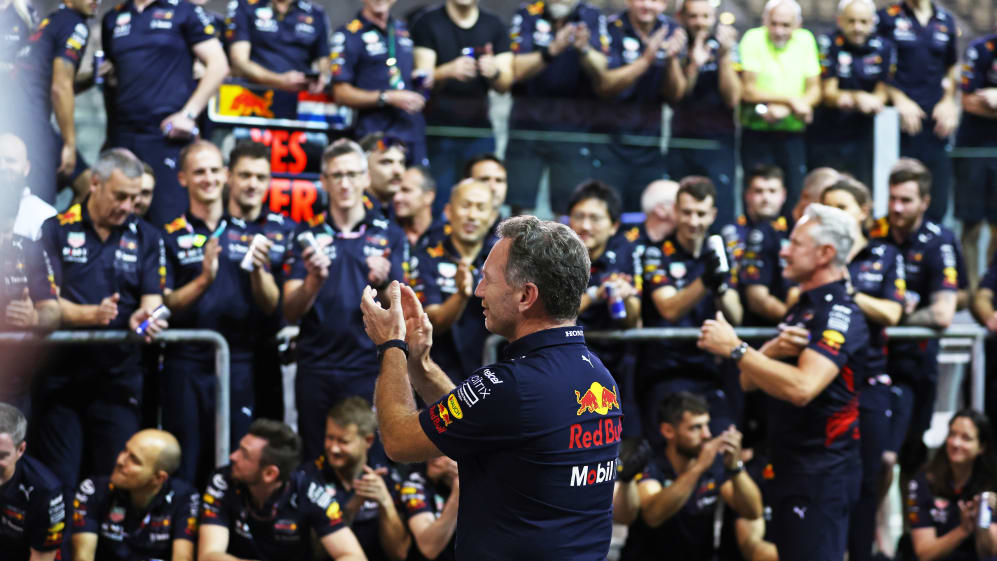 Christian Horner has praised the "Herculean" effort of his Red Bull team this year, admitting that their 2022 season had surpassed even their own expectations – as he also paid tribute to the team's late founder Dietrich Mateshcitz.
Max Verstappen sealed Red Bull's 17th win of the season in Abu Dhabi, to close out his and his team's championship-winning campaign. And speaking after the race, Horner heaped praise on his squad for their "immense" hard work in what he called an "amazing" year.
"Well, what a year," said Horner. "Unbelievable. To be sitting here having won 17 races, two Sprint races, five one-two finishes, drivers' championship, constructors' championship, we came close to getting first and second in the drivers'. It's been an amazing year, amazing year for the team.
READ MORE: 6 Winners and 5 Losers from Abu Dhabi – Who signed off their season in style?
"The hard work that goes in behind the scenes, all the people that you don't get to see here that have put a Herculean effort into this championship. It's been immense. We've had the odd lump and bump along the way, but when you look at the season, what we've actually managed to achieve this year has surpassed anything we could have ever believed or imagined, or anything we've ever achieved ourselves."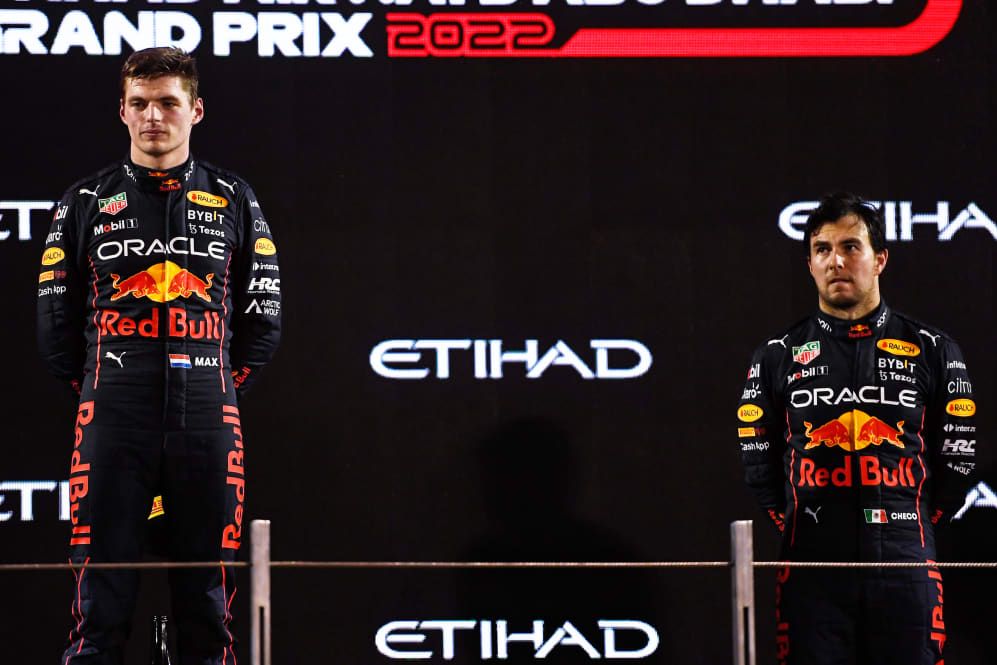 He added: "I thought last year took every ounce of energy out of every member of the team. That was something that I don't think any of us have ever experienced. And this year, there have been highs and lows, we've had issues to deal with.
F1 NATION: A 15th win of the season for Verstappen and a farewell to Vettel – it's our Abu Dhabi GP review
"One of the biggest things we've had to deal with was the loss of our founder in Dietrich Mateschitz. For him, Formula 1 was his passion, it was his love. He gave so many drivers a chance, he gave us all a chance and to have won this championship, we have to dedicate that very much to him and everything that we have done this year."
Red Bull's constructors' title was the fifth in the team's history but their first since 2013. And while Horner admits "heads dropped" at Red Bull during their winless streak, he says they never lost belief that they could make it back to the top.
"We went through that pain [of losing]," said Horner. "[In] 2013, we finished a very dominant streak and [2014] with the change in regs we were nowhere, and we never lost belief. People's heads dropped but you have to keep focused on a target. Many of the people that we have today are still with us from those times, from 2013.
"There are many new people that have joined the team as well, and everybody has just kept focus on that challenge, on that goal of getting back into a winning position. We did it last year and this year we've really gone a step further. And to get that constructors title back after eight very long years is testimony to all our hard work and dedication and believe that has gone in."