Feature
Thursday's Hot Topic: Vettel's last-chance saloon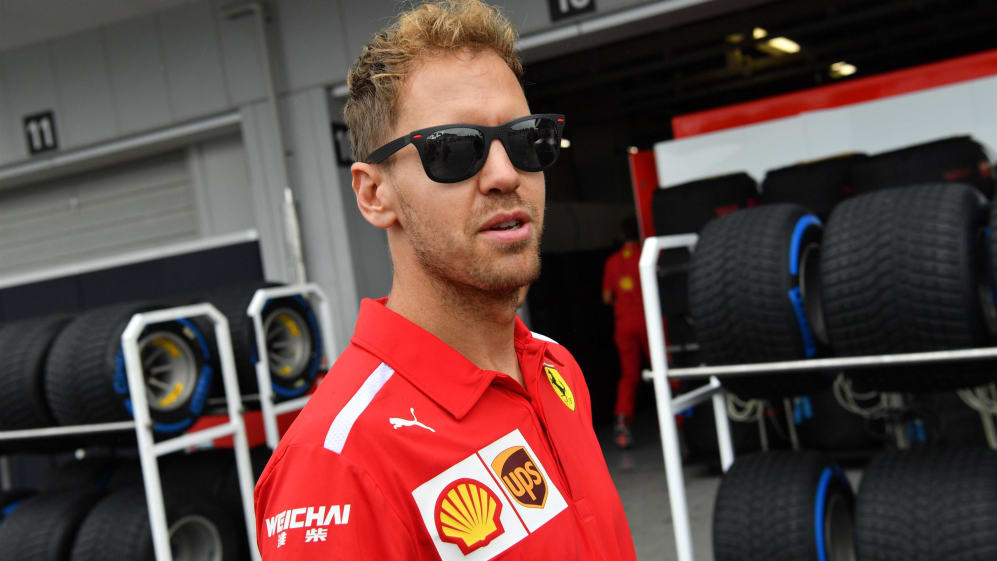 Fifty points and five races. That is what stands between Sebastian Vettel and a fifth Formula 1 world championship. To pull it off he's going to need, at the bare minimum, to not only win every race for the rest of the year, but to hope that Lewis Hamilton finishes four of those races in third, and one in fourth.
In five of the last six Grands Prix, Seb has finished behind his title rival: a statistic that makes grim reading for the German as he arrives at one of his favourite tracks.
"I didn't know it was five out of six, now I know," he admitted on Thursday. "The secret before just now has been not to count.
"I think you attack every weekend, every weekend is different, every track is different, the circumstances are different, so I'm very happy to be here. I love this track, it's my favourite track in the world, so I'd better enjoy it and not spoil it by starting to count the things that are against me and focus on the things that are working for me."
Self-focus is really the only play that Vettel has left in a season which promised so much, yet looks set to see him come up short. He knows by now that the championship is out of his hands. Only reliability woes, a catastrophic dip in form, or unforeseen DNFs have the ability to wrestle the advantage back into his court, and the 52-time race winner is only too aware of how powerless he is to influence anything other than his own performance.
"I think it's very simple. It depends what Lewis does. Obviously, we are behind by quite some points and we need to score points. Ideally, he doesn't score as much as us.
"It's that simple. Isn't it?"
It is indeed. But as the recent statistics show, it's been the other way around for some time.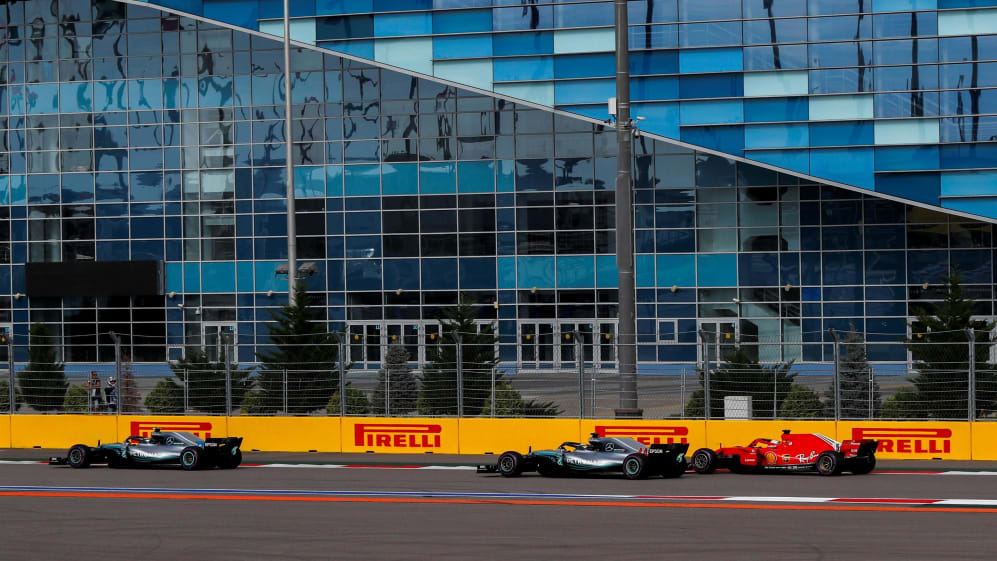 Mercedes with the upper hand post-summer break
Ever since their upgrade at the Belgian Grand Prix, Mercedes have seemed to have taken a competitive step forward. For the first time in 2018, they appeared to have a car that had the capability of taking the battle to the Ferrari, who had hitherto been recognised as the team to beat this season.
Ferrari and Vettel would win at Spa, but it would be the last occasion on which they looked the favourites to do so. The 17-point gap that existed as the rivals arrived in Monza is one point off having trebled in three races.
Of course there's every possibility that the tide could turn and the competitive swing go in the other direction. But if Vettel wins on his favourite track this weekend and Hamilton comes home second, the gap will be 43 points with four to go. The odds keep stretching.
There's a hint of resignation to the Ferrari racer, a shrugging of the shoulders and a batting away of the questions surrounding the effect and the influence that he can have over his own championship destiny.
There was a time when he and Ferrari seemed to hold it all in their hands. There was a time when Mercedes' major title hope was the driver who was asked to hand over victory in Russia.
But those opening races now seem an age ago, the optimism that surrounded and buoyed the boys in Rosso corsa a distant memory, the Ferrari garage pervaded instead by the fog of disappointment.
Deja vu for Vettel
But while the team itself has seen moments of panic and confusion overtake some of the most basic elements of their weekend, their lead driver seems stoic.
After all, it was the mistakes, perhaps in part brought about by that overriding need to not let this golden opportunity slip away, that got them collectively to this point. Seb simply needs to keep his focus, keep his cool, and carry his team with him if they are to have any hope of salvaging a title which at one time looked only to be heading their way.
Vettel, of course, has been in this position before. His first championship triumph came in a season where nobody gave him a sniff. Even arriving in Abu Dhabi for that final race, all the talk surrounded Fernando Alonso and Mark Webber. Few even mentioned the curly-haired kid. Instead, the questions that weekend were all about how he could help his team mate secure the title.
I remember interviewing him on the Thursday.
"It seems a lot of people believe that it's your job this weekend to help your team mate, but you can still win this can't you?"
"Thank you for noticing," he laughed. "And yes. I can. And I will."
And he did.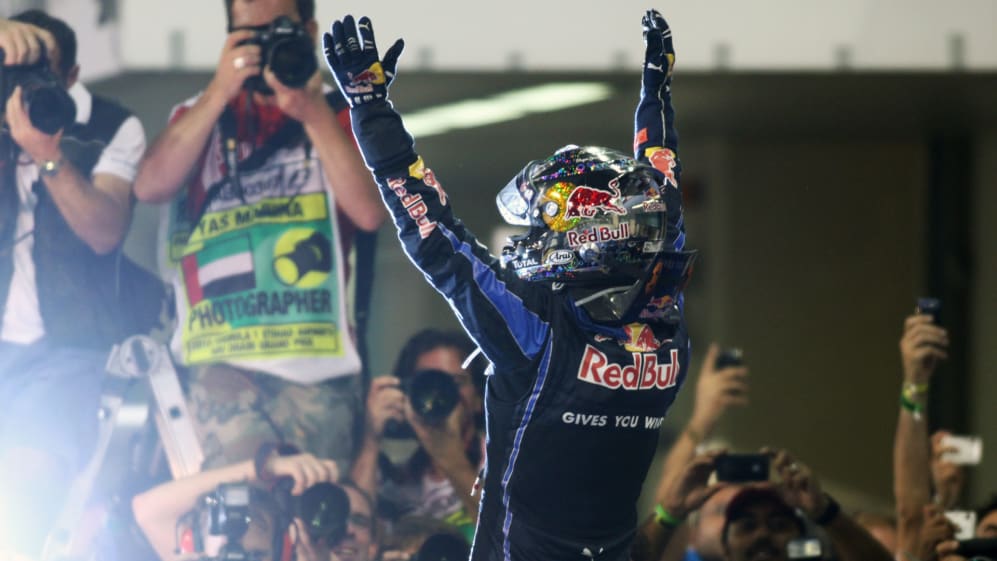 If anyone can pull this championship back, you get the feeling it's Vettel. But this weekend really is his last-chance saloon. Fail to finish on the top step and even he, with his quiet but burning self-confidence, knows that.
I asked him on Thursday if there was anything he could do to turn the tide of this season's title fight. And his answer was telling.
"Yeah," he grinned. "I can do a lot. I can win five races. That's what I need to focus on. Everything else is not in my hands. And also it doesn't really interest me much. I think I've always tried to focus on myself, focus on us and my team and then the rest happens.
"Or it doesn't."
A wink. A smile. A knowing glance. From a driver who's been here before.