Opinion F1 Unlocked
TREMAYNE: Alonso's re-emergence is the feel-good story of 2023 – and his best chance of a win is coming soon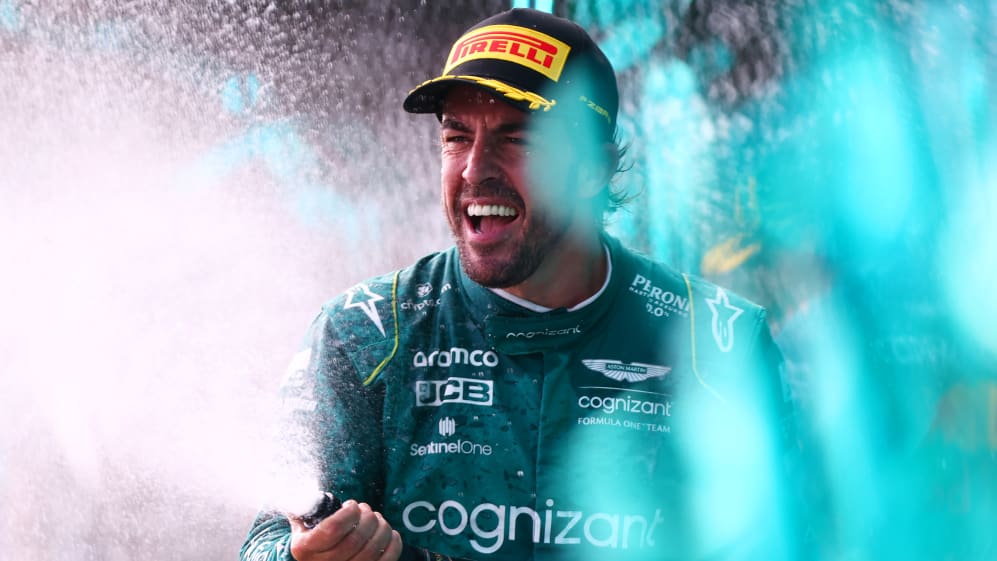 Habitual success can breed complacency, a sense of entitlement or enhanced ambition. Guess which one applies to Fernando Alonso…
It's tempting to suggest that four podium finishes and a fourth place from the first five races of 2023 have reignited the 41-year-old Spaniard. But that would be unfair because I firmly believe he's been reignited ever since he made his comeback with Alpine in 2021.
READ MORE: 5 Winners and 5 Losers from the Miami Grand Prix – Who was on fire in Florida?
And unfair to Aston Martin, because the truth is a driver whose passion and ability have never waned has been matched again with one of the better cars he's ever raced in F1. It's proved a tremendous confluence for both.
And it has brought back the man from Oviedo's sense of humour.
"Fernando, what can we say?" old McLaren team mate Jenson Button said after the Miami GP as the crowd roared their approval of his result. "Four podiums out of five races. Now the smile is there, it's great…"
"Not bad," Fernando replied with deliberate understatement, the pirate beard failing to hide his cheerful smile.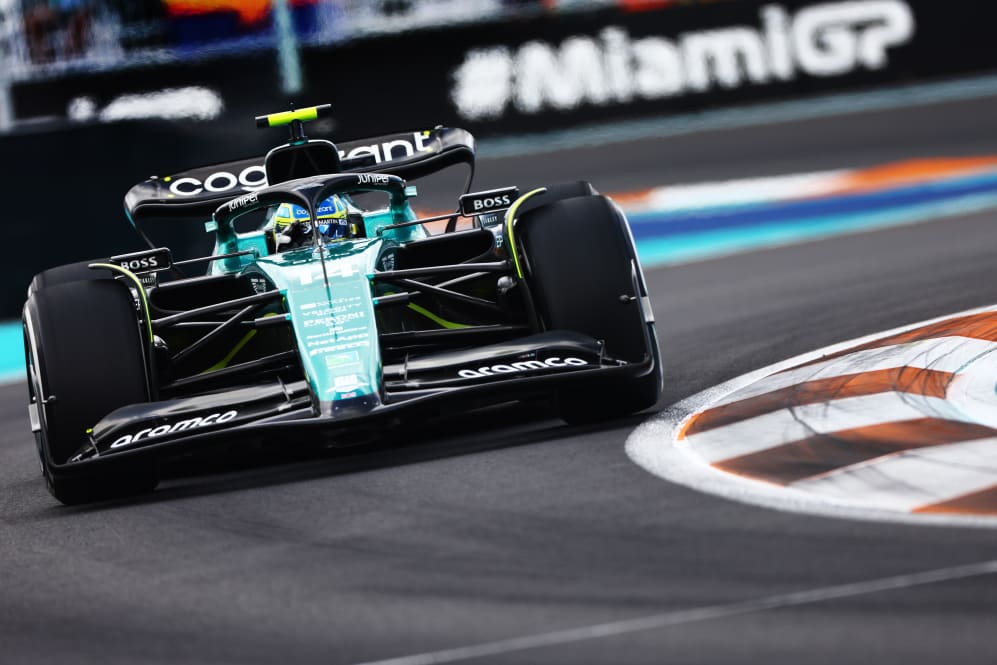 This is the man who first won a Grand Prix in Hungary back in 2003, who unseated Michael Schumacher in 2005 and '06, who went on to recover from some unfortunate career choices to expand his horizons, win at Le Mans, and come close at Indianapolis.
Still, like the magician that he is, able to find grip where that crucial task at the topmost level can still defeat so many others. Racing in his forties as hard as he ever did in his twenties, but with so much wider experience.
PALMER: A win for Alonso in 2023? I wouldn't bet against it after his Bahrain masterclass
For me there is no question that his re-emergence is the biggest feel-good story of 2023.
And, of course, now he would love more. How about a second place? Or, to mention the great big 'I never forget' animal in the F1 room, a 33rd victory? Doesn't it strike you as ridiculous that his last one was in his homeland way back in 2013? Or that after China 2014 his next podium wouldn't come until Qatar in 2021? Now look at them: they're coming like London buses…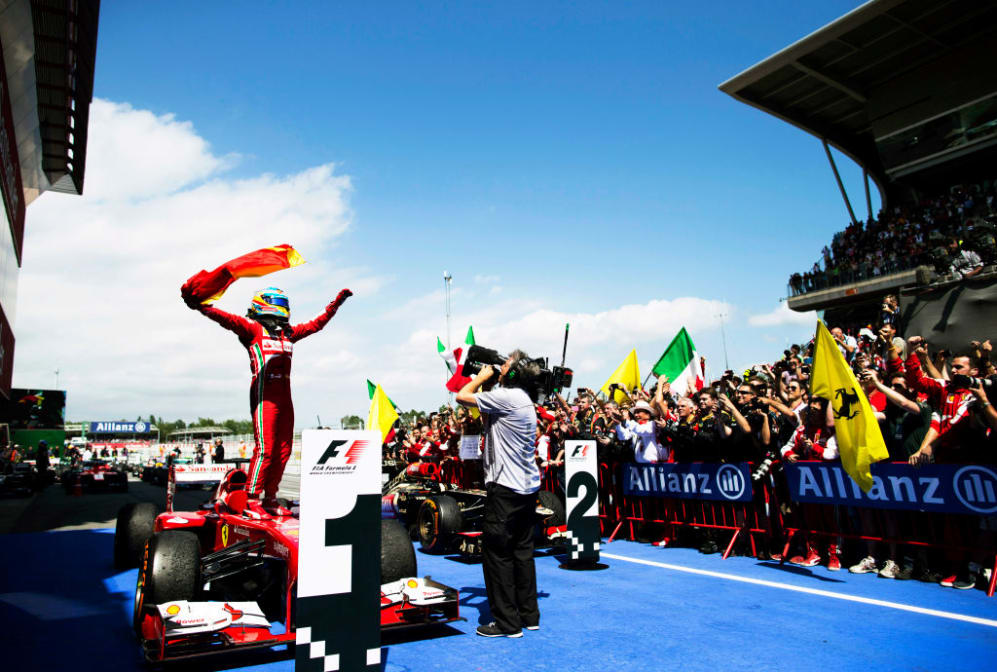 Hands up, when he started from the front row in Miami I was hoping that somehow he might just pull off a win, because the purist in me loves tales of underdogs having their day. But while Red Bull and Max Verstappen are doing such a brilliant job such things will have to rely on the same sort of misfortune that left the world champion only ninth on the grid.
And there is an awareness within Lawrence Stroll's rising team that many rivals plan quite significant upgrades for the next race, at Imola in a fortnight, so nobody is being complacent. At that level of professionalism ambition is tempered by the understanding that you have to keep fighting for every inch.
READ MORE: 'He deserves a lot more' – Verstappen backs Alonso to break his decade-long victory drought in 2023
But that ambition clearly remains undimmed in Fernando because, of course, he is a racer. And in the DT lexicon that is about the highest accolade one can confer on another human being. Because a racer is somebody who eschews second best, who lives their life at full throttle, pushing to be their best, always looking ahead, fighting for what they believe in.
Not somebody who feels hard done by, or who ever gives up. He's still consumed by that mindset, still as fast and talented as he ever was, at 41. If there was a ballot paper being issued in the press room with a list of 'who has impressed you most this season' candidates, I know against whose name I would be putting my cross.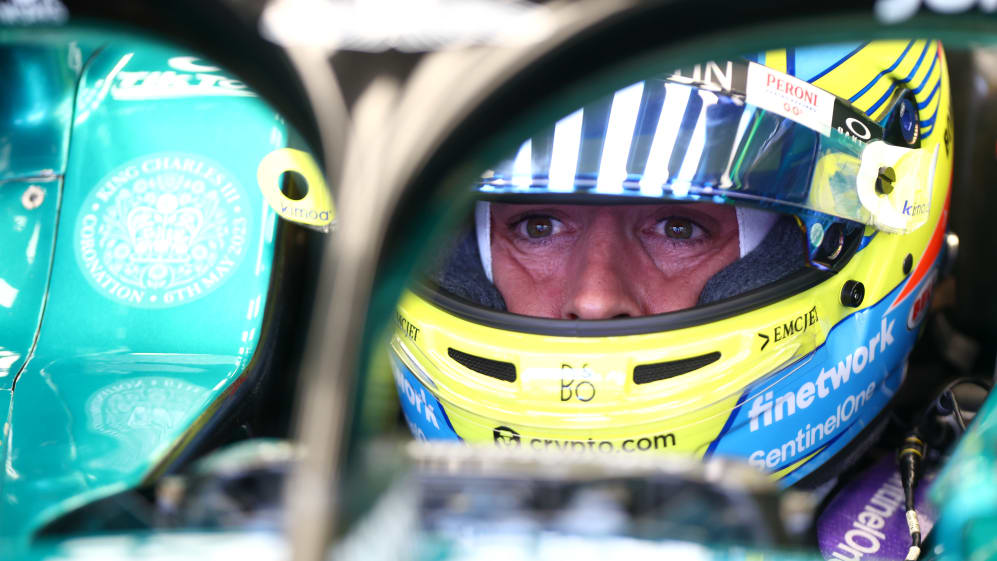 And I speak as one who was not overly impressed by his tenure at McLaren in 2007, or when he accused us all of not understanding racing in Germany in 2010 when he called for the team orders that forced my little mate Felipe Massa to surrender the lead of the German GP to his Ferrari team mate.
When he was pointing out to us all that he had been the man who started on pole, as if we forgot that our notebooks had every driver's practice and qualifying laps times scribbled down, and that thus somehow seemed to confer on him the right to the lead, I wanted to ask him if it said in his passport racing driver, or just qualifying driver.
READ MORE: 'Always I believe it's possible' – Alonso insists third championship title is still in his sights
And if it was the former, why wasn't he racing rather than asking the team to get rid of the guy in front? I seem to remember making an inappropriately loud and derisive comment in the press conference that day…
But that's one of the things about Fernando. He's always been a driver whose passion and talent arouse strong feelings. I cheered him to the echo when he won in Hungary in 2003 in that wide-angle V10 Renault, and nearly broke my hand banging the desk in glee when he clinched his second title in Japan.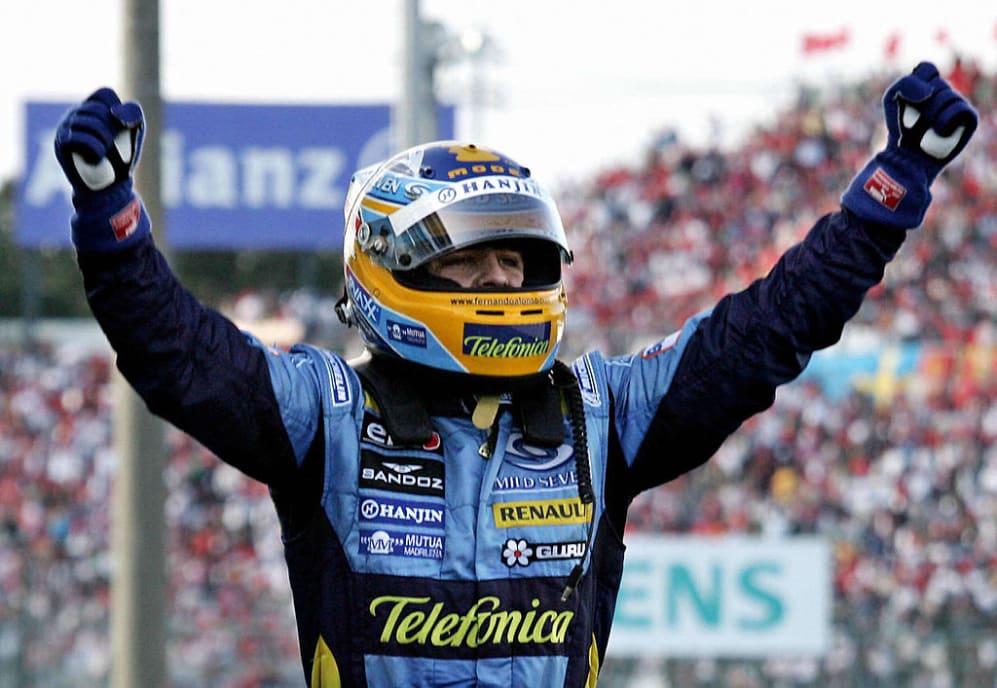 But remember his "GP2 engine" comments in his second-coming McLaren Honda days? I wonder if he thinks about that now when chasing Red Bulls…
This year he has also been highlighting his extraordinary extra mental capacity. In Azerbaijan he was giving set-up advice to team mate Lance Stroll via the team radio, and this time he radioed to ask where Lance was running as the Canadian drove his own strong race to come from the penultimate row of the grid to 12th.
READ MORE: The remarkable way Alonso checked in on team mate Stroll's progress during the Miami GP
"Great move into Turn 1," he observed after watching his team mate on a big screen overtaking there on lap 49…
"We have big TV screens out of some of the slow-speed corners so it was very easy to follow the race on TV," he explained. "I saw one overtake to the Alpines, or to the Alfa Romeo and I was just curious which position it was. [It was actually on Alex Albon's Williams] It was a little bit of an unexpected lonely race for us. We were thinking to have a more difficult race."
That led to some amusement in the post-race press conference, and ribbing from Max. "You're like a life coach! The last race you're like, 'try my brake balance!'"
These days Fernando knows which side his bread is buttered. And he can laugh at himself, as he did when a comment about Plan A-12 was aired on the radio. "I did a mistake! I was just telling them which lap I think the tyre will be in good shape before the stop. And then yeah, I make a mistake, because Plan A-12 it was already gone a few laps before that. A few seconds later I said sorry, they were already laughing on the radio. So they realised I was telling something stupid."
READ MORE: 'After 4 podiums we obviously want more' says Alonso after taking P3 in Miami
But in all the jollity and satisfaction, he admits that a measure of frustration is starting to creep in.
"It is! Obviously, we want to step one step higher on the podium for P2 and eventually one day we have an opportunity to win a race – but at the moment it didn't happen because Red Bull are better than us. They are stronger, the car is faster and the reliability has been always outstanding for them as well. So, yeah, if one day there is a crack there, if there is an opportunity, we need to make sure we are in that position and we're still not making mistakes at any point in the weekend."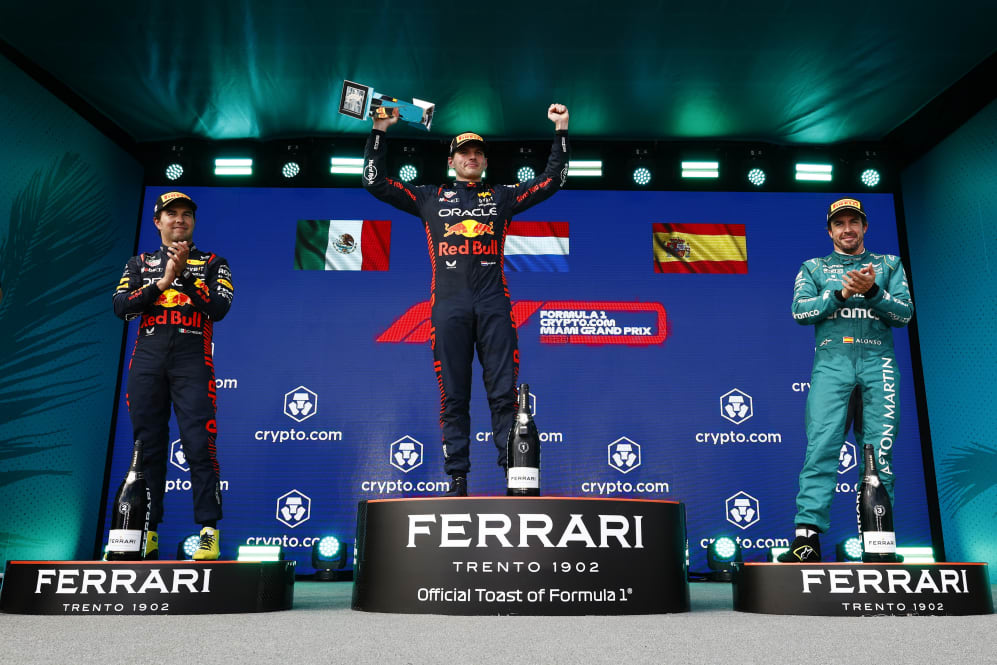 He thinks the fight in Imola is going to be "interesting again," but asked to quantify possible tracks on which he might be able to fight the Red Bulls, he admits the season is going to be difficult.
"The gap is quite big even though I think today has been our best race pace yet. We finish, I think, closest to the leaders, no Safety Cars, nothing in the race and we're still quite fast. So let's see. I think the season is going to be long. Hopefully some of the tracks we will be a little bit closer to them.
READ MORE: Alonso 'leading by example at all times' says Krack as he reflects on Aston Martin's journey to podium contenders
"And some of the upgrades that we will bring later in the season maybe put us in a different or more competitive position. But I think our main focus, to be honest, is just looking behind and trying to keep Mercedes and Ferrari in the constructors' championship under control."
But Monaco, perhaps? Qualifying driver, life coach, racing driver? It's very obvious these days which of these Fernando really is. Might the Principality give him his best chance of an upset? Of scoring win #33? If that should happen, this time I won't hit the desk quite so hard.
To read on, sign up to F1 Unlocked for free
You'll unlock this article and get access to:
Live leaderboard data
Epic experiences and rewards
Money-can't-buy competitions