Feature F1 Unlocked
TREMAYNE: Piastri isn't enjoying stellar results yet, but he's got the makings of a top F1 driver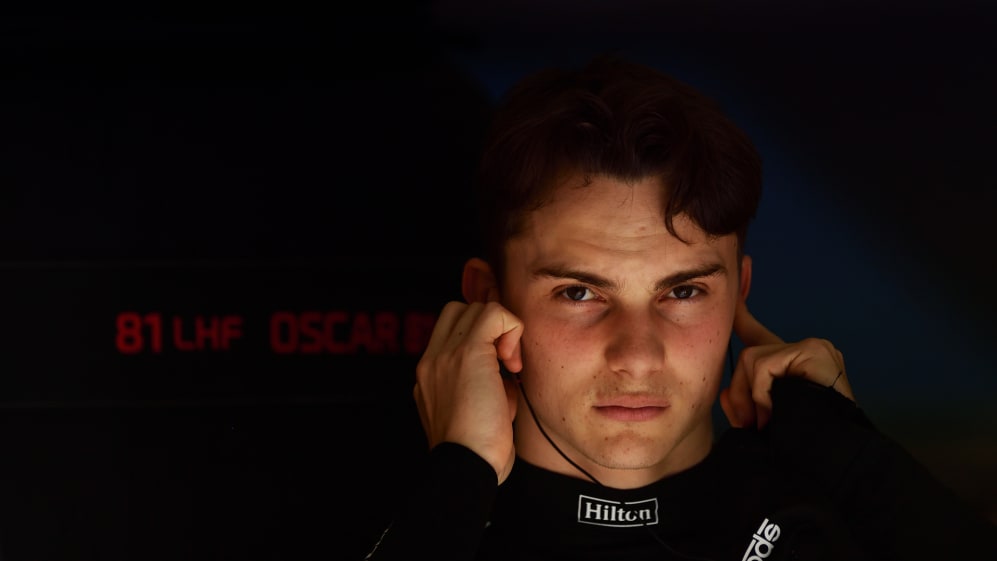 Don't be fooled by Oscar Piastri's baby-faced mien. Look how young and fresh Sebastian Vettel was back in 2007, and what he went on to achieve in F1…
And don't be fooled by the rookie's results so far: early retirement after a low-key debut in Bahrain, then 'only' 15th place in Jeddah last weekend.
There's a lot more to this 21-year-old than currently meets the eye.
It's already clear from the way he dominated F3 and F2 that Oscar is not a driver who settles for anything but the best. And that was one of the first things that team CEO Zak Brown liked in him when they went looking for a replacement for Daniel Ricciardo.
"The way he carries himself in his day-to-day business is very focused, very inquisitive, and very calm," Zak says of him. And Team Principal Andrea Stella agrees enthusiastically, and paints a picture reminiscent of great names such as Ayrton Senna and Fernando Alonso.
"We say that Oscar is a man of few words, but the right words," he says. "And there's one characteristic in the interactions we have had so far with him and that is that he's been demanding. But demanding in a very qualified way, despite barely having started in Formula 1.
"I really see that will be a very important contributor to elevating the standards, the way we do things at a high level, which is a positive factor."
READ MORE: From Hamilton and Villeneuve to Schumacher and Senna – The best rookie seasons in F1 history
In Jeddah, Oscar qualified superbly but his race was ruined on the opening lap, when he was being sensible and trying to stay out of trouble in the first couple of corners, only to get into a light touch with Pierre Gasly which broke his car's front wing and necessitated a pit stop at the end of the lap.
Thereafter he was on his back foot, condemned after switching from the medium Pirellis to the hards to run the remaining 49 laps on that tyre. That might have quashed someone less determined, but he had his foot on the gas all the way, managed the tyres extremely well and was happy to have made the finish for the first time in only his second outing.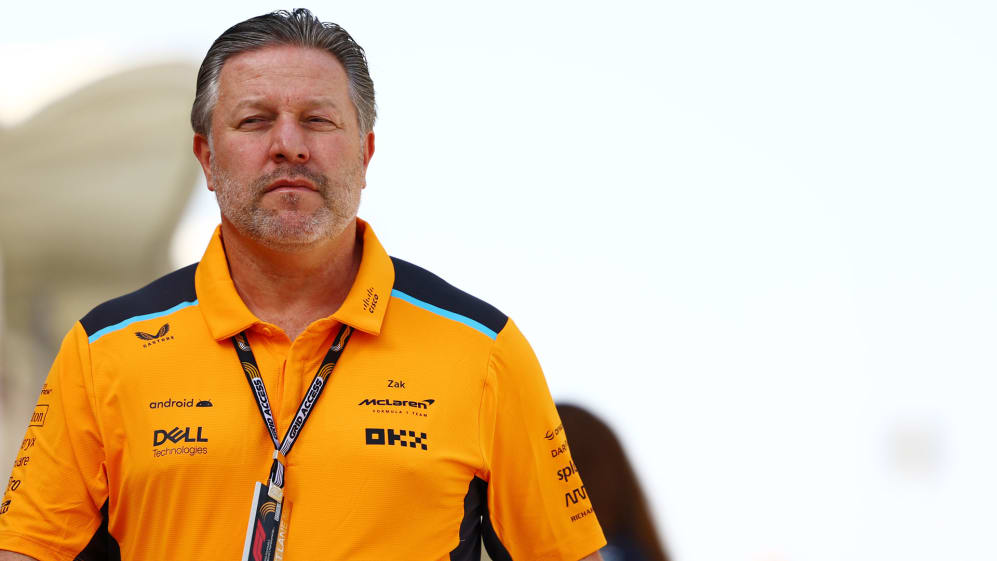 I liked his post-race comment: "We don't want to be fighting for those positions... After the first lap it was always going to be tough, but those last few laps were a bit of entertainment and I was glad to finish because after the damage I didn't think I would. So it's all in the bank and that's what I'm out there for, to learn at the moment."
READ MORE: 'We were just very unlucky' – Norris frustrated after McLaren team mate Piastri's debris wrecks his Saudi Arabian Grand Prix
Entertainment… yes, it was all of that as he chased energetically after team mate Lando Norris and Williams' fellow rookie Logan Sargeant.
In the end, Lando was asked not to make things difficult for him as he had struggles of his own on the deteriorating mediums, and as soon as he had gone by his team mate Oscar made short work of Logan, who was likewise struggling on the softer rubber, to snatch that 15th on the final lap. I was impressed that he found a way past Lando at one point without any team orders, albeit only to be repassed immediately.
We all know how good Lando is, but the signs from Jeddah are that Oscar is going to give him a much tougher fight than Daniel was able to.
I keep a note of all the lap times in the practice sessions, and while Lando had problems in FP1 Oscar looked confident on his way to 14th overall on 1m 31.491s. Lando went ahead in FP2, 12th on 1m 30.721s, but though he was only 19th Oscar's 1m 30.964s was but 0.243s adrift. The gap between them was ever smaller in FP3, with Lando seventh on 1m 29.690s, and Oscar eighth with 1m 29.698s. That was another impressive marker…
Then Lando made that small error in qualifying when he brushed a wall, something Oscar also did. But he was lucky to get away with it, whereas Lando's front suspension was damaged. (And showing that the luck really wasn't running his way last weekend, Lando was also delayed in the race by the need to stop for a new wing and nosebox on his car after collecting debris from Oscar's MCL60).
READ MORE: Norris bats away speculation over his F1 future as he denies McLaren are in 'crisis'
So, while 15th isn't anything to write home about, there is no question that Oscar has made a good impression not just on his new team, but in general. In a car that still remains difficult to drive – and, let's be fair, Danny Ric didn't just forget how to drive fast in his time chez McLaren – the younger Aussie has shown well.
Oops! Error retrieving Twitter post
I don't feel like Einstein suggesting that Lando is likely to have his hands full with him as the season progresses, and just hope they both get a competitive car to pedal.
ANALYSIS: McLaren hit the reset button in a bid to revive their F1 hopes
The other thing that intrigues me about Oscar is his quiet independence. He hasn't talked to either Lando or Daniel about driving in F1.
Okay, he has the race-winning advice and experience of manager Mark Webber to draw on, and let's not imagine that is anything but a huge advantage, because Mark has always been a no-nonsense, tell-it-like-it-is sort. But not feeling the need to ask the bigger boys in his class what to do strikes me as the character of a potential future title contender who is confident enough in his own ability to learn in his own way.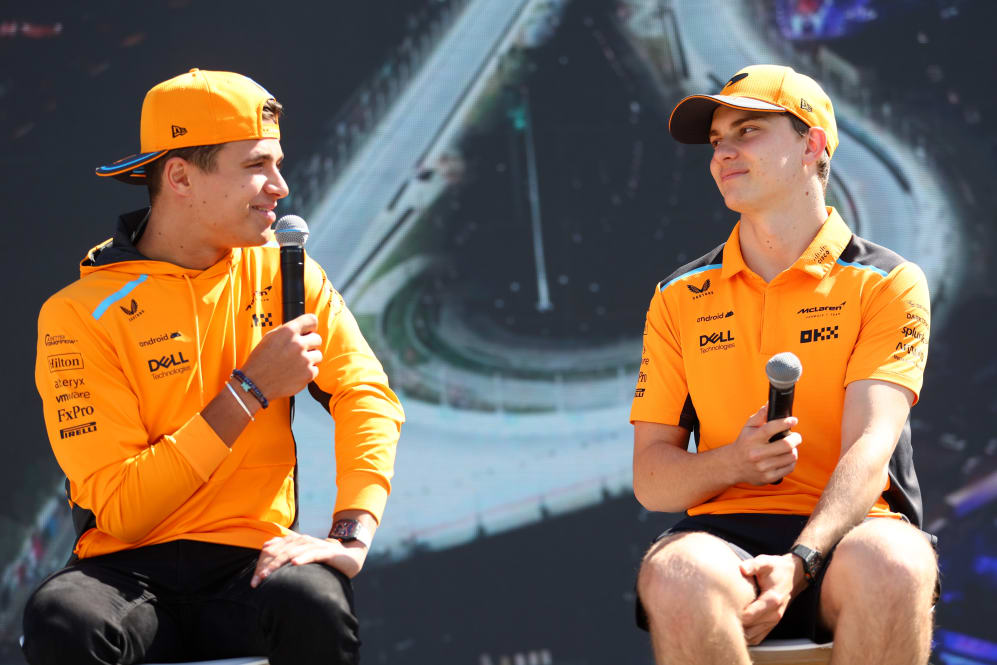 He downplays his expectations of this first season, and makes all the right noises about his plans: learn as much as you can (which obviously will depend on where McLaren are in the pecking order), get up to speed as quickly as you can (especially getting rid of the rust from the best part of 18 months' inactivity), and just find the right way to fast-track those processes. He says that whatever results come from all that will be a bonus.
If I was an upcoming driver, while I wouldn't be offended to be compared with those who have gone before, I wouldn't want to be pigeon-holed as the next so and so. But, that said, there are similarities with his position, in a McLaren team with a less than fully competitive car, and that of Alain Prost in his rookie season back in 1980.
READ MORE: Prost vs Senna, Mansell vs Piquet and more – F1's fiercest team mate rivalries
In some ways that's a gift insofar as it enables a young driver to make mistakes out of the limelight, whereas Lewis Hamilton, in his rookie season back in 2007, had to do all that and all of his learning while trying to beat Fernando Alonso on the other side of the garage (which, of course, he often did).
But while some rookies might secretly prefer the former route, I have no doubt that Oscar would welcome the latter and deal with the glare of the spotlight, no matter how public his learning might be.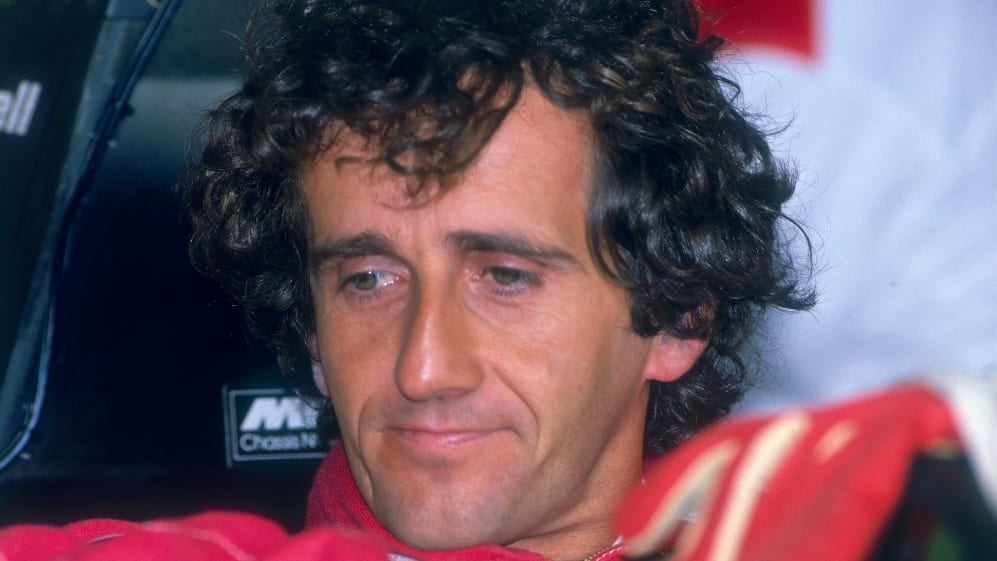 And that tells you everything about his mindset and where he sees his future as he follows the wheeltracks of some pretty nifty fellow Aussies: world champions Sir Jack Brabham and Alan Jones, and race winners Webber and Ricciardo.
"I have worked with some very successful drivers in the past and one characteristic is they are always a little unhappy," Stella says. "You are only happy when you see that you converge with what your ambitions are and this sense of a little unhappiness, obviously it needs to be intended in racing terms, and we are not talking about in the personal life! But in racing terms, I think it's very strong in a driver pursuing excellence. I see it as a characteristic in Oscar's attitude."
Red Bull might be hogging the spotlight right now, but the battle between Lando and Oscar is something I'll be monitoring and enjoying all year.
TREMAYNE: Aston Martin and Alonso's emergence is something we should all cheer
To read on, sign up to F1 Unlocked for free
You'll unlock this article and get access to:
Live leaderboard data
Epic experiences and rewards
Money-can't-buy competitions