Feature F1 Unlocked
TREMAYNE: The architect of Red Bull's amazing success turns 50 today, but who is the real Christian Horner?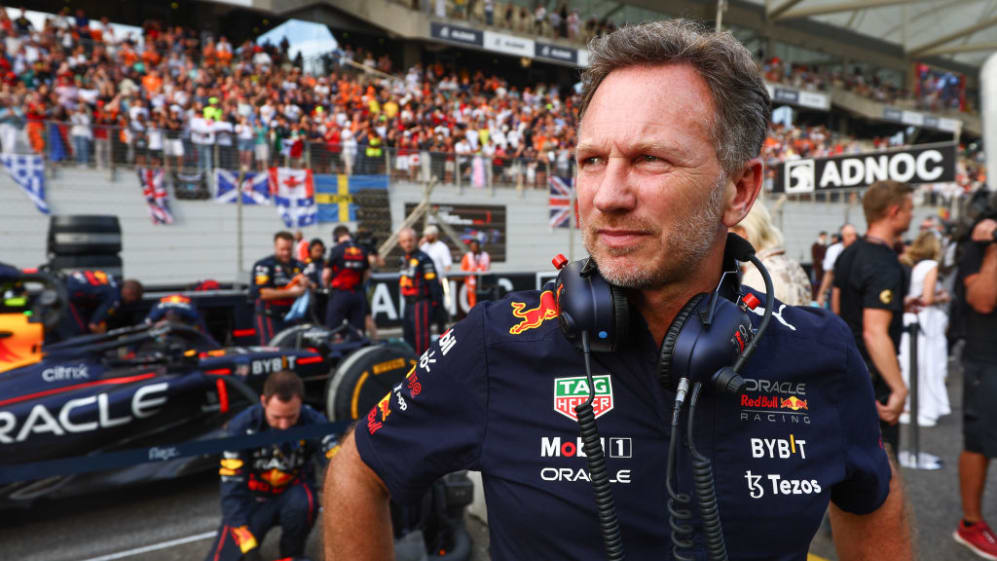 Regular watchers of Formula 1 may be inclined to harbour polarised feelings towards the two team bosses most regularly fighting for success in recent seasons: Christian Horner of Red Bull and Toto Wolff of Mercedes. Their spats on the small screen have made extremely amusing viewing at times, as has their war of words and mutual descriptions of each others as a 'windbag' and a 'pantomime dame'.
The truth, of course, is that it is entirely possible to like both of them, and that much of the badinage is part and parcel of competitive sport. False praise never makes interesting viewing.
READ MORE > IT'S RACE WEEK: 5 storylines we're excited about ahead of the 2023 Las Vegas Grand Prix
But who is Christian Horner – who turns 50 today – the go-to guy for the crisp quote or the often surprisingly detailed and erudite answer to presenters' endless questions? Is he just another bland talking head who likes the sound of his own voice? Or a seasoned and informative pro with his finger on the pulse?
Recently he gave an interesting answer in Mexico when asked whether Max Verstappen's huge hunger and desire to win reminded him of any other multiple F1 multiple world champions. For starters, those he mentioned indicated that he is far from being one of those characters who knows little about their sport and appear to believe it started the day they did.
"I think all the greats had a huge hunger and determination. Whether it's in Formula 1 or in any sport you have to have that burning desire from within and when you look at some of the legends in this sport, whether it's the Sennas or whether it's, you know, currently the Hamiltons or any of the drivers that have gone before.
"Going back through all of the ages, back to the Clarks, the Stewarts, the Fangios… they all had an inner drive and an inner belief and I think that we saw that in Sebastian [Vettel, Red Bull's first multiple champion], who also was hugely competitive, didn't want to leave anything on the table.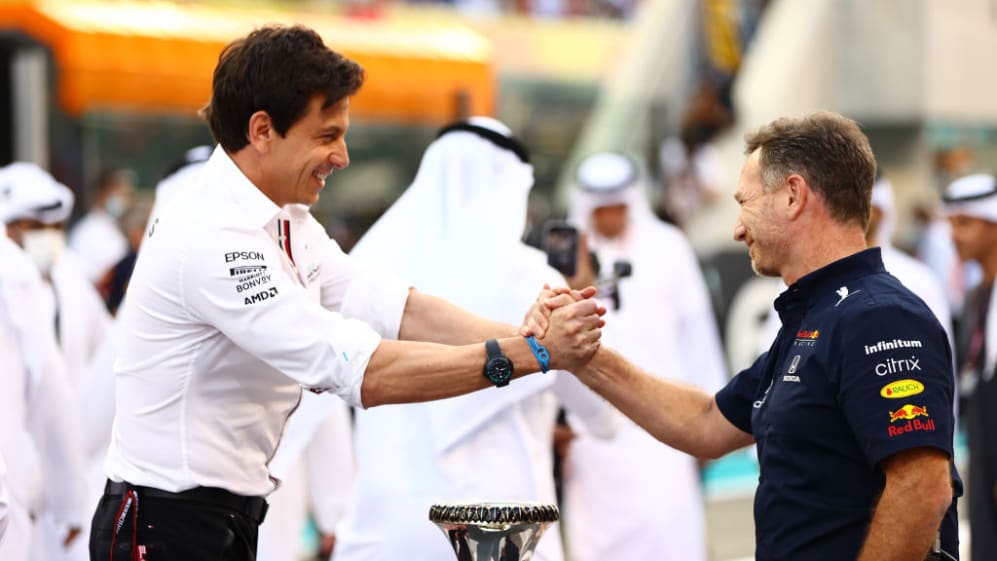 "And I think Max even takes that to another level. He's not obsessive in chasing records or statistics – although he knows more than you think – but he has an inner desire, an inner belief, an inner hunger that drives him. And as I say, if you look across some of the greats across many sports, you see that as a common trait."
Such an answer could, of course, be applied to many of those who run the teams.
In the modern era, men such as Toto, Zak Brown at McLaren and James Vowles at Williams stand out as equally ambitious managers to whom defeat is anathema, as do past greats of similar character such as Mercedes' legendary Alfred Neubauer or the great Ron Dennis, who oversaw the creation of so much of McLaren's extraordinary legacy.
READ MORE: McLaren at 50 - exclusive Ron Dennis interview
I remember once many years ago when Ron said, "The first thing I feel on a Monday morning after a race we didn't win is pain." And in the press corps we sniggered and rolled our eyes, as if he had said something outrageous.
But thankfully you sometimes become more intelligent as you grow up, or perhaps try doing some difficult things yourself. And if you actually stop to think about that answer rather than sneering, doesn't it summarise exactly what sticking your neck out in a competitive endeavour is really all about?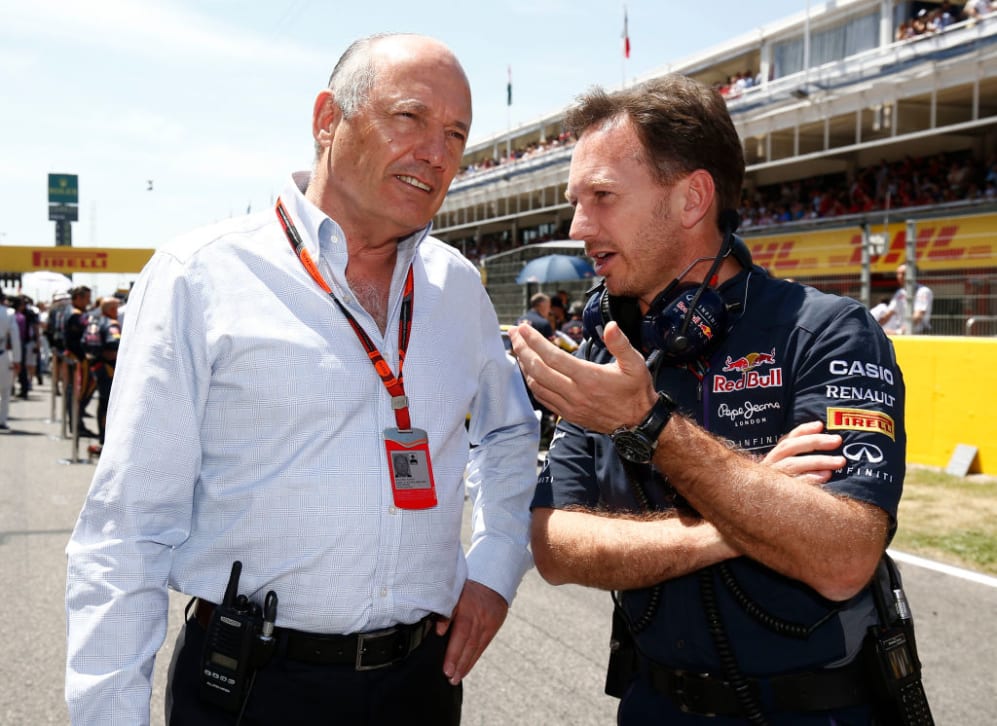 When he came into F1 in 2005 Christian was, at 31, the youngest team boss in the pit lane.
He had started racing karts at the age of 13, aware that his family required him to find the money himself to fund it all.
His grandfather had worked for the Standard Motor Company in Coventry, and later set up a components supply company with Christian's father Gary. Uncle Brian would go on to set up engineering business Visioneering, which designed and built the beautiful JCB Dieselmax land speed record breaker.
READ MORE: Horner says Verstappen is amongst the 'greatest this sport has seen' as he applauds three-time champion
Christian left Warwick School as soon as he could to pursue his ambition of becoming a racing driver – rather than going to university – but pledged to return to further education if he did not succeed.
To begin with, he did, winning Renault's inaugural scholarship in 1991 which provided a sponsored drive in the British Formula Renault series in 1992 with Manor Motorsport. He won a race and took fourth overall, the best-placed rookie.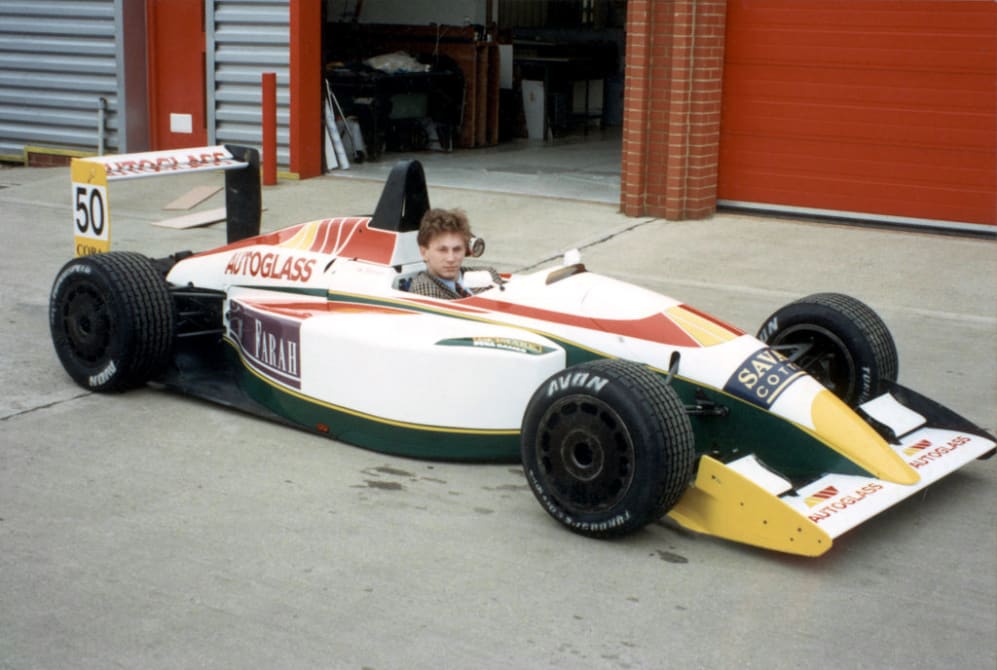 For 1993 he graduated to Class B in British Formula 3 running with P1 Engineering, winning five races and finishing runner-up to Jamie Spence. But after finding the funding for a season in Class A with Fortec Motorsport, the curve tailed off in 1994 with just one sixth place as the highlight, and 1995 with TOM'S Toyota also proved disappointing.
He tried the British F2 series in 1996, and set up Arden Motorsport in 1997 with his father. He chose the name because that was where he came from, in Warwickshire. Arden ran a car for him, then added another for Kurt Mollekens, and a year later the Belgian driver took Arden to sixth in the FIA International Formula 3000 Drivers' Championship.
BEYOND THE GRID: Christian Horner on masterminding Red Bull's return to the top
That led to an alliance with family friend David Richards of Prodrive, as the latter had serious funding from Russian oil company Lukoil but no F3000 entry. Splitting things 50/50 with Prodrive, Arden ran cars with limited success for Marc Goossens and Viktor Maslov but failed to score any points in 1999.
Arden persisted, however, and by 2002 success finally came via Czech Tomas Enge and Swede Bjorn Wirdheim. Enge took five victories but lost the FIA International Formula 3000 title when he failed a drugs test. But Arden won the FIA International Teams' title.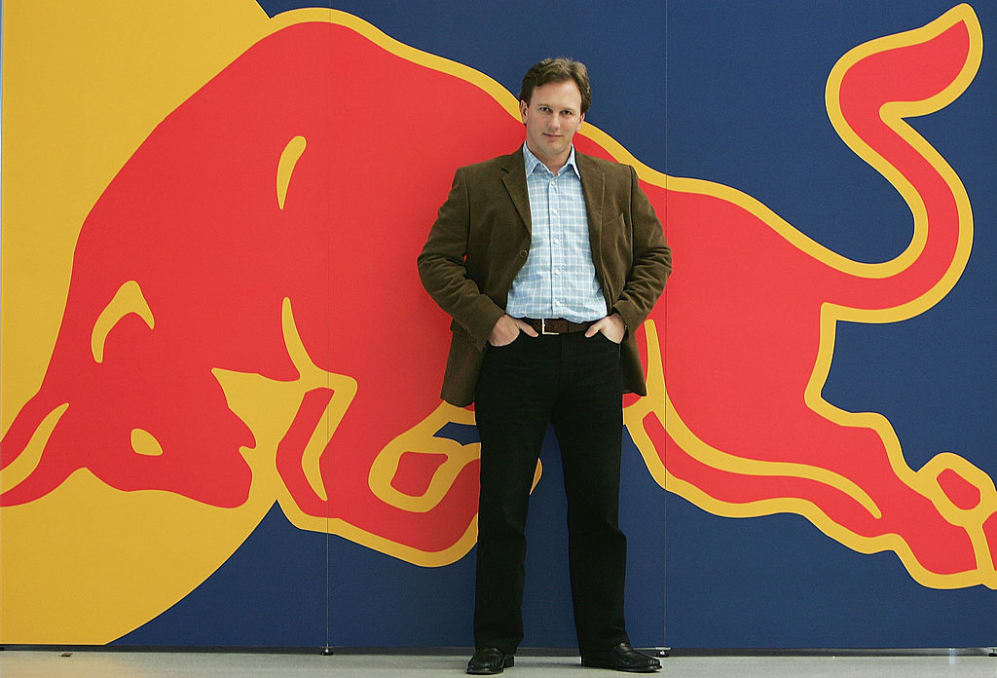 The following year, three wins and other strong placings clinched Wirdheim the drivers' title and Arden the teams' – a feat repeated in 2004 with Vitantonio Liuzzi.
By then, Christian had ambitions to run his own F1 team but was unable to raise the money to buy out Eddie Jordan. But his F3000 Red Bull connections led Dietrich Mateschitz to install him as Team Principal in January 2005 after acquiring the Jaguar F1 team in November 2004.
LISTEN: Horner's first appearance on the Beyond The Grid podcast in 2018
Thus Red Bull Racing came into being. One of the best things Christian did was to persuade Adrian Newey to join, and shrewdly he is believed to have linked his own contract thereafter to the gifted designer's.
You'd have to say that employing Horner was a smart decision by Mateschitz, one of the highest achieving though most underrated men in F1 history.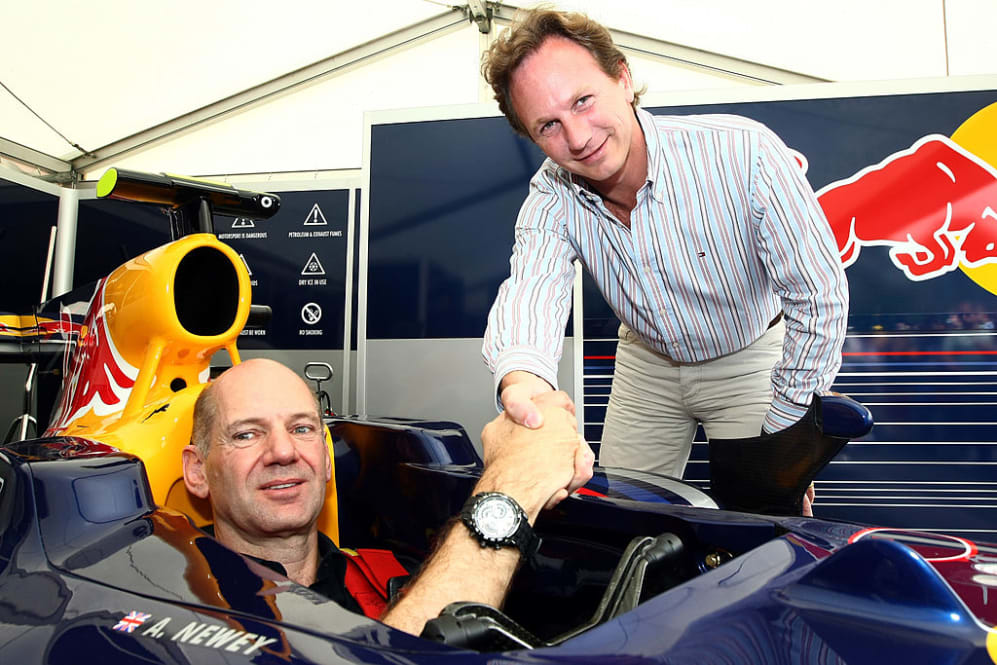 "It was a very young team," Christian noted in an interview with Business Leader Magazine. "I was 31. Red Bull had ambitious aspirations, they did not just want to be a midfield runner, and Dietrich wanted to have a competitive team to promote his brand on a global platform. That meant winning. He's a competitive guy…"
Today (prior to this weekend's Las Vegas Grand Prix), Red Bull have won 111 Grands Prix. That's nought to 111 in 18 years – plus the 94 pole positions and 94 fastest laps, seven drivers' championships and six constructors'.
READ MORE: From stable leadership to design genius – Former Red Bull drivers on the secrets of the team's success
Not a bad effort when you compare it to others. Putting to one side Mercedes' successes in 1954 with Juan Manuel Fangio, and in 1955 with Fangio and Stirling Moss, their comparable figures under Wolff's guidance since 2013 read: 114 wins, 128 pole positions, 97 fastest laps, seven drivers' championships and eight constructors'.
Aside from Mercedes, only Ferrari, McLaren and Williams have more Grand Prix victories than Red Bull – and they've all been competing for far longer.
So what's Horner's philosophy of racing?
Drawing on a Niki Lauda comment, he said recently: "Niki was a very wise guy and he was quite right. The days you lose – as long as you're prepared to accept the lessons – are the days that you learn the most. And I think that you're always learning.
"Even in the races that you win, there are always things that you can do better. So you can never rest on your laurels. You've got to keep pushing, you've got to keep looking forwards because for sure, everybody behind you is.
READ MORE: 'It hurts when you are losing' – Horner says Wolff and Mercedes will be 'plotting' to topple Red Bull in 2024
"When you win a race, you enjoy it for the evening, but by the time you're back in the office on Monday morning, it's about the next event. It's so fast-moving that you're always focused on the next target. There almost becomes a fear of losing, and there becomes an atmosphere of expectancy going into a race."
The races, of course, are the surface. But a trip around Red Bull's burgeoning engine factory in their ever-expanding campus in Milton Keynes in July was graphic indication of what the duck's legs are really doing beneath the apparently calm surface of the water.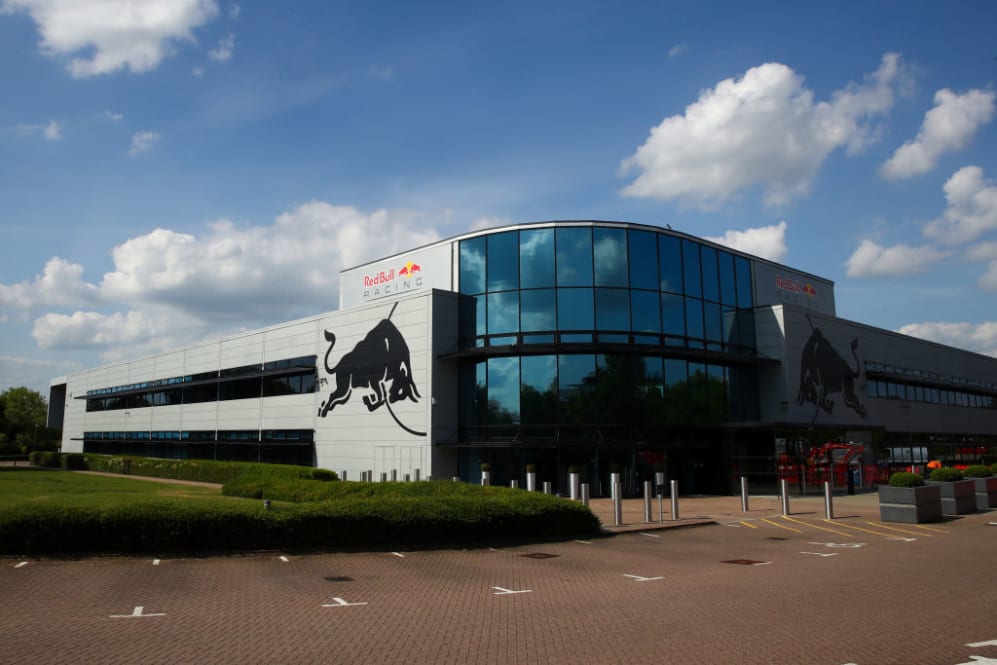 But while looking far forward there is key to the future, Horner has managed to juggle keeping his eye firmly on the present, too. It's all about focussing on what you can control, prioritising, and keeping everyone focused on their objectives. About as restful as napping on a railway track.
Surprisingly, the stresses of managing such a massive empire have yet to carve themselves on his face and he retains his boyish looks and usually manages, in Right Stuff parlance, 'to maintain an even strain' and a generally agreeable manner.
READ MORE > TREMAYNE: Superb engineering, great driving and cohesive teamwork – How Red Bull charged to another F1 constructors' title
He's courteous, open and often amusing company, and probably has another 20 years in the tank. Already given an OBE in 2013, quite what he and Adrian and Max might go on to achieve is probably giving rivals nightmares and grey hairs…
As we wish him a happy 50th today, one might reflect that, while he failed to make it as a driver, he found his true metier as a team principal, and that he has played a key role in the huge success that the Red Bull team are enjoying right now.
To read on, sign up to F1 Unlocked for free
You'll unlock this article and get access to:
Live leaderboard data
Epic experiences and rewards
Money-can't-buy competitions