Valtteri knows he needs to perform better at the start of the season – Wolff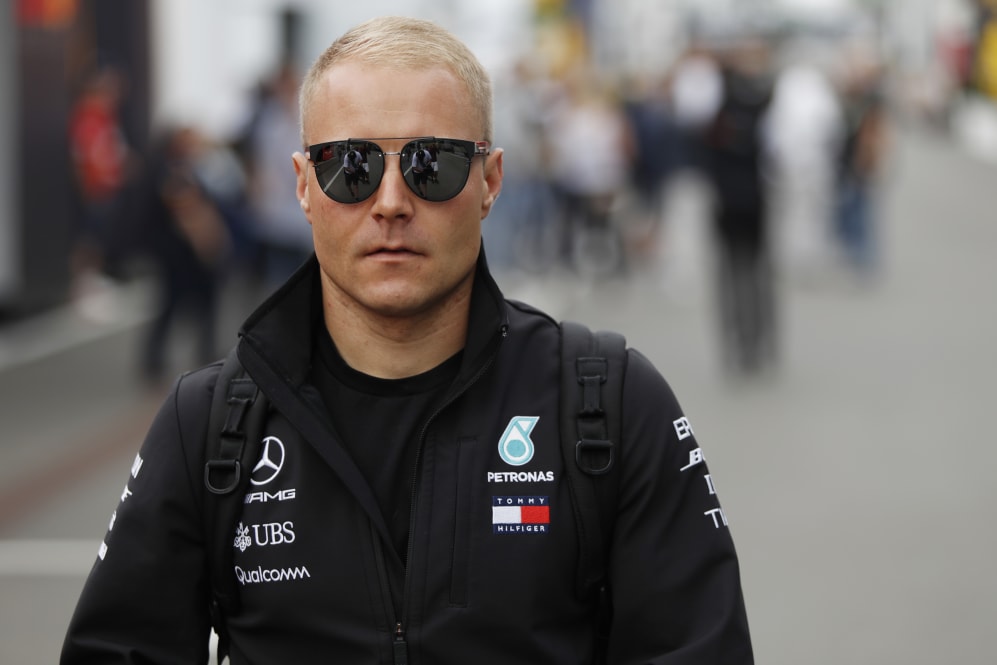 Having been called off the attack several times this season after a tough start to his year, Valtteri Bottas appears to have accepted the 2018 'wingman' role that Mercedes team boss Toto Wolff first conferred on him at the German Grand Prix. But, as Wolff revealed, Bottas now knows he's got to come out of the blocks quickly in 2019 to avoid the same fate.
Having won three times in his first season with Mercedes last year, Bottas remains victory-less in 2018. A crash in qualifying for Australia appeared to set the tone for what's been an often frustrating year of mistakes, technical failures, team orders and occasionally anonymous performances from the Finn as his team mate Lewis Hamilton has soared.
That led to Bottas being a full 110 points off Hamilton heading into the Russian Grand Prix weekend. He was hooked up around the Sochi Autodrom, snatching an impressive pole position as Hamilton faltered – and he would have converted that into his first win of the year had Mercedes not moved Hamilton ahead mid-race.
And while it may have been frustrating for Bottas, according to Wolff he is well aware of what he needs to do to prevent being in the same boat in 12 months' time.
"In Sochi we sat down right after the race," said Wolff, "and [Valtteri] said, 'We don't need to discuss anything. If I was in your shoes… I would do exactly the same. I comprehend that I need to perform better at the beginning of the season to put myself in a situation that I can actually go for the championship title and I haven't done that, so I respect your calls.'"
Bottas starting well next year will be doubly important following the news that George Russell will drive for Williams in 2019 in place of Lance Stroll, who in turn is expected to be confirmed in Esteban Ocon's seat at Force India. That will likely mean Ocon is forced into a year on the sidelines, most likely in the Mercedes third driver role that Russell has occupied in 2018.
So with Ocon waiting in the wings – and with Wolff recently stating his belief that the Frenchman will one day be a world champion for Mercedes – Bottas will need to show his credentials as a title contender from the get-go in 2019 if he's to keep favour with his Silver Arrows bosses.