Vasseur explains Ferrari's sidepod change and how it will 'open some doors' for future development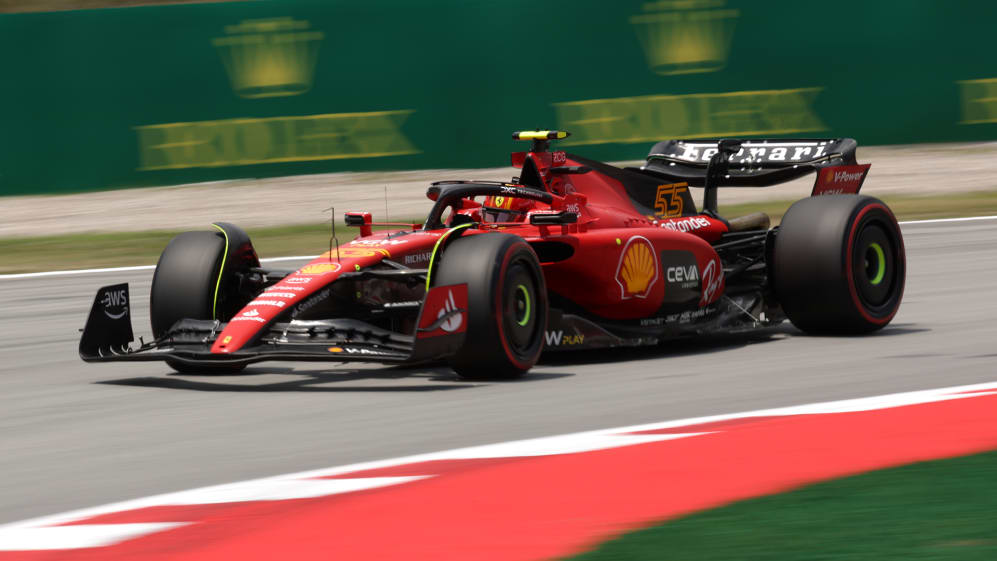 Frederic Vasseur has provided some background on the upgrade package Ferrari debuted during Friday practice for the Spanish Grand Prix, saying it is "not a complete change" but will "open doors" for their future development direction.
Carlos Sainz ran the full set of updates on the SF-23 during first practice at the Circuit de Barcelona-Catalunya, including a new engine cover, sidepod and floor, with team mate Charles Leclerc set to conduct a back-to-back comparison in the second session.
FP1: Verstappen comfortably leads Perez and Ocon during first practice session in Barcelona
Speaking after FP1, team boss Vasseur fielded questions about Ferrari's raft of developments, and their bulkier, reshaped sidepods, while hinting at what is to come as the season develops.
"The first feeling is good, but it was a very intense session, I think for everybody," said Vasseur. "We had to test the prototype tyres and we did three or four small runs of a couple of laps. Let's have a look on everything and we'll see over the weekend what is the situation."
Pushed specifically about the new sidepods, he added: "It's a change, for sure, but it's not a new car. We are making a step forward, we are opening some doors for the development for the future, but it's not a complete change.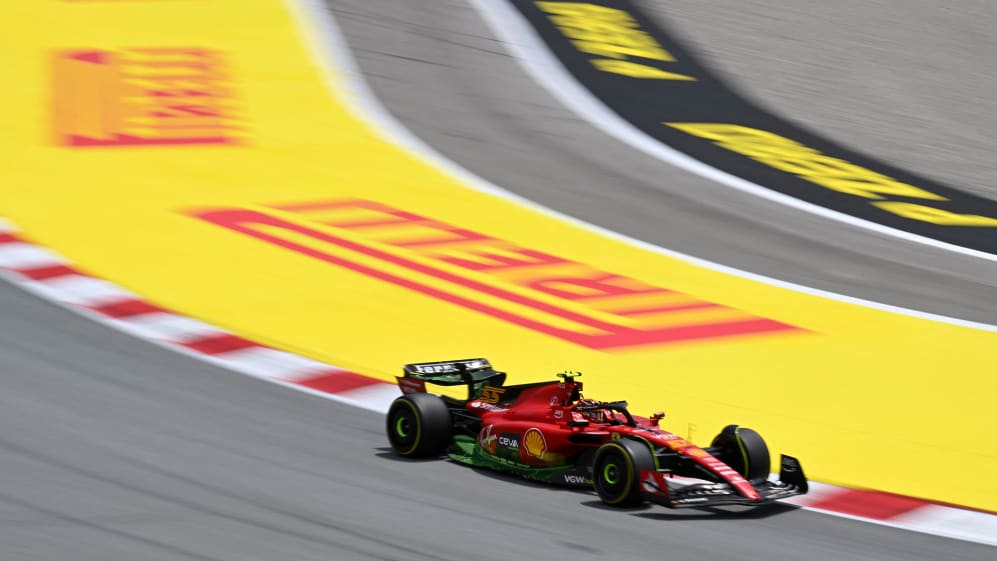 "It's quite promising. We committed on this way and let's see what the next weeks will bring to us. I think it was a tough decision, but it was a decision."
Asked if he has any concerns that the change in direction could lead to an initial step back, as Ferrari work to fully understand it, Vasseur expressed his confidence that the developments will bring both short and long-term benefits.
WEEKEND WARM-UP: Verstappen on fire, Alonso on home soil and upgrades aplenty as F1 heads to Spain
"From this upgrade, we are expecting a step forward, not a huge one, but a step forward, also to open some doors for the future in terms of development," he stressed.
"We'll have other upgrades coming in the next couple of races. It's an opportunity also to take another direction, but even with this one, we're expecting to do a step forward."
Ferrari ended first practice in Spain in eighth and ninth on the timesheets, with Leclerc marginally quicker than home favourite Sainz and both drivers just over a second away from the pace-setting Red Bull of Max Verstappen.