"Driving a new car is always special – for the driver and also for the team," said Perez. "They have been working so hard through the winter, so to finally take the car on track, it's quite an emotional day. I can say I think there is a lot of potential. The conditions were not great but it was nice to get a feeling for the car. It's pretty exciting. Earlier this week I drove the RB15 but today I could feel a step in overall grip and top speed."
"It's always good to be back driving a Formula One car and the first time you go out of the pits is such a great feeling," added Verstappen. "Days like today are all about getting comfortable with the car and with the new power unit, trying to make things run smoothly and trying to be well prepared before we go testing in Bahrain."
READ MORE: An extensively re-engineered car? Here's our rapid reaction to the new Red Bull RB16B
Verstappen also completed some running in the RB15 – the car seen in the image gallery above – as did his former team mate Alex Albon, who is being retained by Red Bull this year as reserve and development driver, having made way for Perez in the race team.
Albon will combine his F1 duties this year alongside a campaign in the DTM driving a Ferrari 488. He will also be present in engineering debriefs with Verstappen and Perez to help with developing the RB16B in Red Bull's simulator.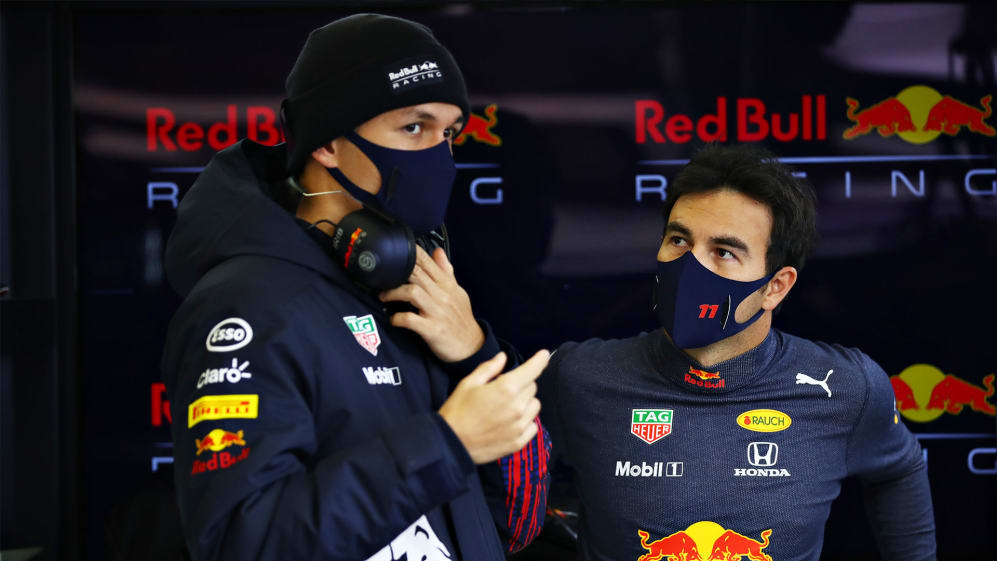 Also on hand to watch proceedings was Red Bull Team Principal Christian Horner, who called the day "a success" as the team now prepare to head out to Bahrain for pre-season testing.
"It's always great to see a new car hit the track for the first time and to see the drivers get their first laps in," said Horner. "Today is mainly just about making sure all the basics are functioning well before it all gets packed up and sent out to Bahrain and in that regard today was a success. It was good also to have Alex here driving the RB15 along with Max. It's important for Alex to stay sharp as he's going to play a crucial role in the development of RB16B."
The new car – which the team hope will finally allow them to topple Mercedes this season – is next scheduled to run at pre-season testing on March 12-14, before the season opening Bahrain Grand Prix two weeks later.