Report
Verstappen charges to Sprint pole in Austin as he narrowly beats out Leclerc and Hamilton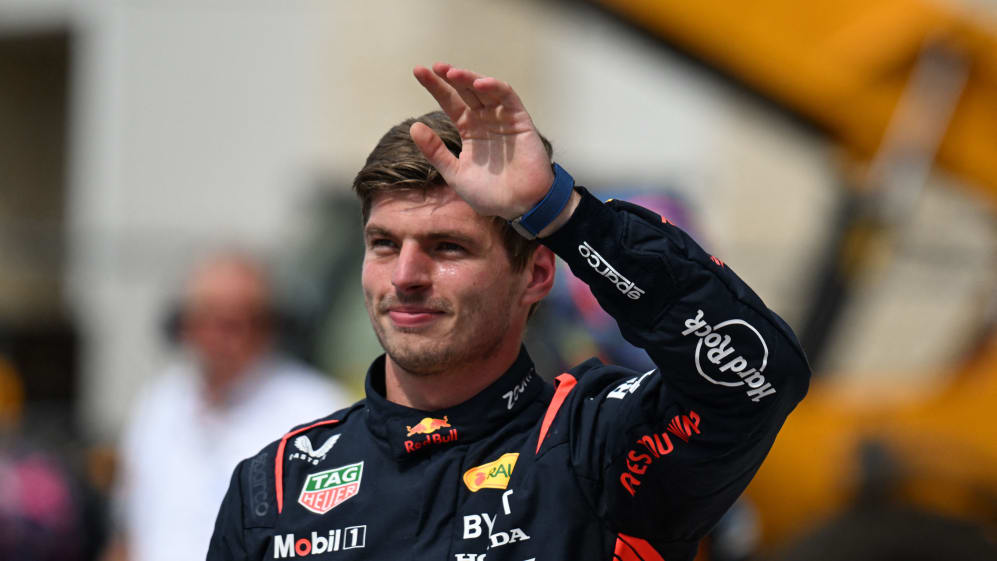 Max Verstappen returned to form on Saturday as he came out on top of an entertaining Sprint Shootout at the United States Grand Prix, the Dutch driver narrowly getting the best of rivals Charles Leclerc and Lewis Hamilton.
On his one and only lap in SQ3, Verstappen set a time of 1m 34.538s to get pole position for the Sprint – making up for his deleted pole position lap time in Friday's qualifying – and besting Leclerc's effort by just 0.055s.
Hamilton was one of the last drivers to cross the line and he wound up third, 0.069s off Verstappen's time. The Mercedes man will line up alongside compatriot Lando Norris in fourth, who was followed by his McLaren team mate, Oscar Piastri.
Carlos Sainz was sixth for Ferrari, followed by the Red Bull of Sergio Perez and the Mercedes of George Russell – the latter two drivers setting their times on used softs. Alex Albon was ninth for Williams, as the Alpine of Pierre Gasly rounded out the top-10.
FORMULA 1 LENOVO UNITED STATES GRAND PRIX 2023
United States
2023
Sprint Shootout results
POSITION
TIME

1

Max

Verstappen VER

Red Bull Racing

1:34.538

2

Charles

Leclerc LEC

Ferrari

1:34.593

3

Lewis

Hamilton HAM

Mercedes

1:34.607

4

Lando

Norris NOR

McLaren

1:34.639

5

Oscar

Piastri PIA

McLaren

1:34.894
Daniel Ricciardo will give AlphaTauri their second P11 start of the weekend as he narrowly missed out on a place in SQ3. He will line up ahead of Fernando Alonso in 12th, in what was an improved performance from the Aston Martin driver after his Q1 exit on Friday.
Esteban Ocon will start the Sprint in 13th for Alpine while Lance Stroll's huge lock up into Turn 12 saw him unable to complete his lap, leaving him 14th in the other Aston Martin. He will start ahead of Zhou Guanyu, in 15th, as the Alfa Romeo racer out qualified Valtteri Bottas for the second time this weekend.
Both Haas drivers failed to make it out of SQ1, with Nico Hulkenberg set to start the Sprint from 16th next to Kevin Magnussen in 17th. They will line up ahead of Bottas, the AlphaTauri of Yuki Tsunoda, as the Williams of Logan Sargeant finished in 20th.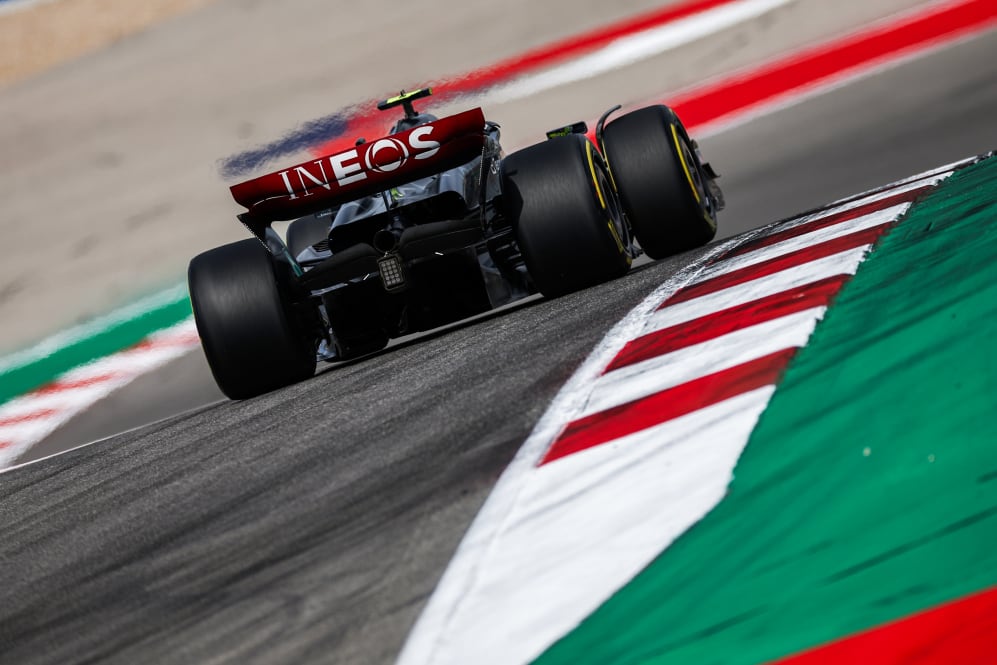 As it Happened
SQ1 – Verstappen sets the pace in a frenetic first 12 minutes
After an action-packed first day of running in Austin, that saw Leclerc take pole position after a thrilling multi-team qualifying battle, the drivers returned on Saturday to do it all again, but this time for the Sprint Shootout.
As the lights turned green the drivers filed out onto the track one by one, all strapping on a set of the mandatory medium tyre, and after the first set of times it was Verstappen who set the pace, his lap of 1m 35.997s seeing him lead Leclerc by over three-tenths.
But with less than three minutes to go in the session there would have been plenty of sweaty palms on the pit wall, especially at McLaren, although Piastri was able to go from 20th to 11th while Norris went from 10th to eighth.
When the drivers set off on their final laps, Verstappen – feeling confident enough to stay in the pit lane – led Leclerc, Sainz, Russell, Perez, Ocon, Hamilton, Norris, Gasly, as Zhou completed the top-10.
Alonso, who was knocked out of Q1 on Friday, was the driver at risk in 15th, while Bottas, Magnussen, Ricciardo, Stroll, and Sargeant were currently looking set to fall at the first hurdle of the shootout.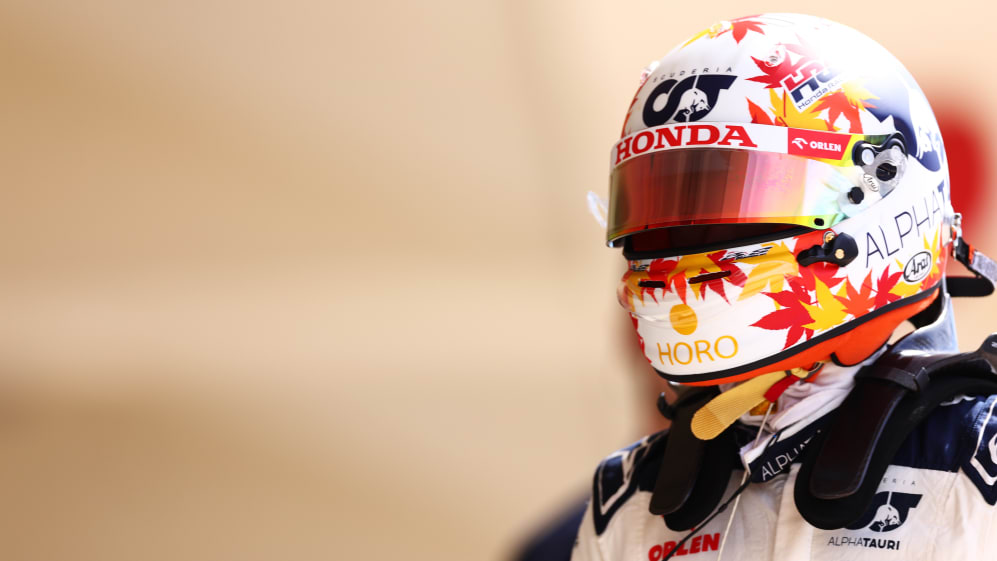 As the chequered flag dropped the times began to come thick and fast as the track looked to be ramping up, but Verstappen's time still proved to be fastest, although Leclerc improved to go 0.002s off his rival's time.
Albon put in a strong lap to go third ahead of Sainz, Russell, Perez, Alonso, Ocon, Hamilton, and Norris. Zhou was 11th for Alfa Romeo ahead of Stroll, and Gasly, as Piastri narrowly made it out of SQ1 along with Ricciardo, who was down in 15th.
There was plenty of frustration for Tsunoda, as he found himself 19th, although the stewards did not feel his incident with Hamilton, where the two almost made contact, warranted an investigation. He was knocked out alongside Hulkenberg, Magnussen, Bottas, and Sargeant.
Knocked out: Hulkenberg, Magnussen, Bottas, Tsunoda, Sargeant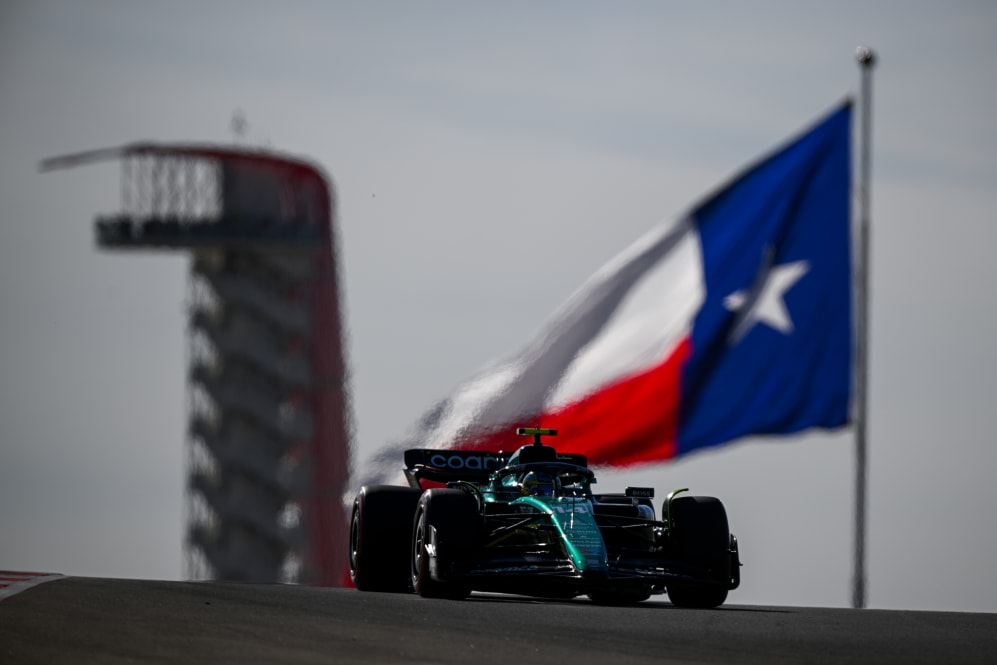 SQ2 – Verstappen survives spin to lead the way as Ricciardo misses out
While the drivers made their way back out on track for the second portion of the Shootout the stewards were busy investigating a few incidents from SQ1. Russell is set to be investigated for impeding Leclerc, and the Briton is also among a cluster of drivers set to be looked at after the session for failing to follow the race director's instructions on the maximum delta time.
But that was all put to the side for the time being as Verstappen once again continued to be the standard for the rest of the field. His lap of 1m 35.181s was the lead time ahead of Leclerc, Sainz, Norris, Perez, Piastri, Stroll, and Zhou.
But we were yet to see laps from both Mercedes and Alpine drivers as well as Albon, Alonso, and Ricciardo, as they emerged from their garages for the first time in SQ2 with pnly four minutes left.
Verstappen was still out on track, but he was forced to come back into the pit lane after he spun through the grass at Turn 9. But as he came back into the garage, the last few drivers set of on their first – and only – laps of SQ3.
Verstappen's time still stood as the top six remained unchanged, with Gasly moving up to seventh, ahead of Russell, Hamilton, and Albon. Ricciardo narrowly missed out on SQ3 in 11th, with Alonso, Ocon, Stroll, and Zhou also getting knocked out.
Knocked out: Ricciardo, Alonso, Ocon, Stroll, Zhou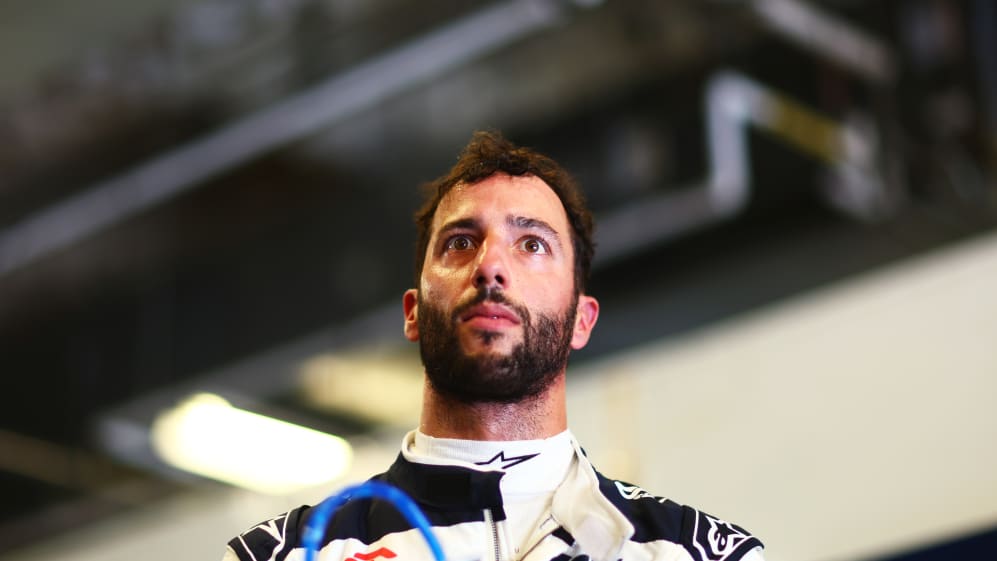 SQ3 – Verstappen beats Leclerc and Hamilton by the barest of margins
As the lights went green for the final eight minutes of the Shootout, the stewards announced that a number of drivers including Russell, again, would be investigated after the session for failing to follow the race director's instructions.
With many of the drivers only having one set of the soft tyre available the track was quiet for the first half of SQ3. But one by one they quickly emerged from the pit lane with four minutes remaining.
Verstappen was the first driver to cross the line and he completed a lap of 1m 34.538s, but with some of his rivals setting purple sectors behind him, it looked like that time would not be enough for pole.
But that did not prove to be the case, with Leclerc going the closest in second ahead of Hamilton and Norris – as the top four were covered by just 0.101s. Piastri had a much improved Saturday and was fifth for McLaren ahead of Sainz.
Perez will start seventh ahead of Russell in eighth – with both drivers setting their times in SQ3 on used softs – with Albon in an impressive ninth for Williams ahead of the Alpine of Gasly.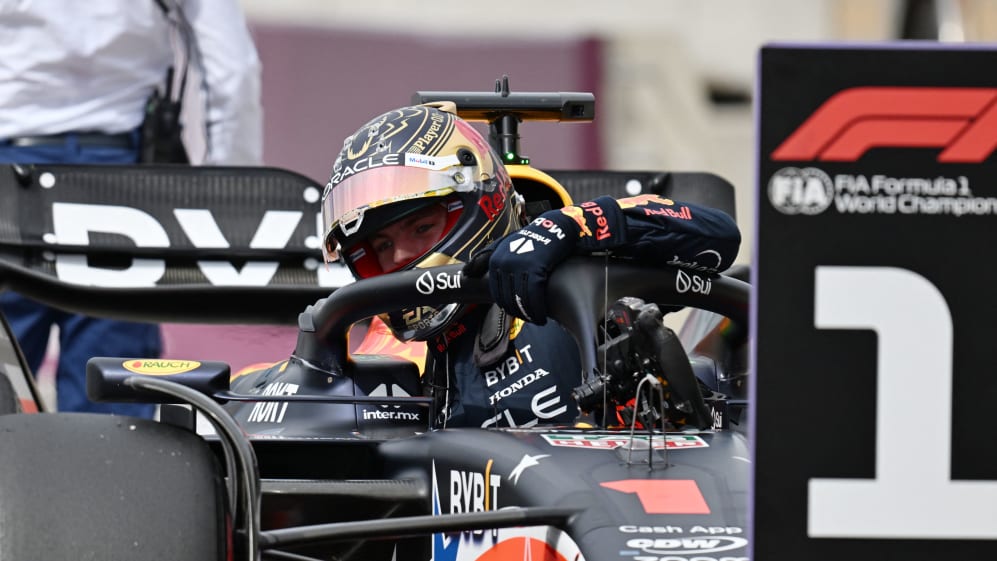 Key Quote
"The last lap wasn't great but we are still on pole, so the car is working well," said Verstappen. "Today should be great, so many teams quite close. Normally in the race we are quite okay, but this track is quite demanding. Tyre management is quite key around here. It's going to be tough."
What's next
Drivers will now have a break before lining up for the 100-kilometre Sprint at 1700 local time later today. Head to the RACE HUB to find out how you can catch the action United States Grand Prix.